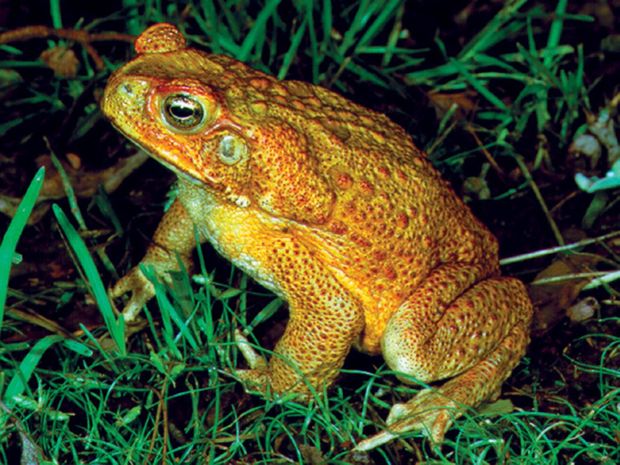 New Trap could stop toads in their tracks
A trap that can catch thousands of cane toads at the tadpole stage could become a valuable weapon in the fight against the spread of the introduced pest.  
Senior land services officer with Local Land Services Nigel Blake said the trap looked to be a promising weapon, but more work was needed.  
"We put them in some dams around Sandon and got about 10,000 tadpoles," he said.  
"Because the water was shallow I got a scoop net and with a few scoops I was able to catch another 10,000.  
"That means there were plenty who didn't go into the traps."  
Mr Blake said authorities needed to look at how the traps were baited to make them more effective at catching the precursors to the toad.  
"It's just another weapon for us," he said.
"But it's got plenty of uses.  
"If you think there might be toads on your property, it's quite easy to stick in a trap and find out.  
"And if you're wanting to control toad numbers, it's a way of catching plenty of them at an early stage of development."
Source: Caboolture News