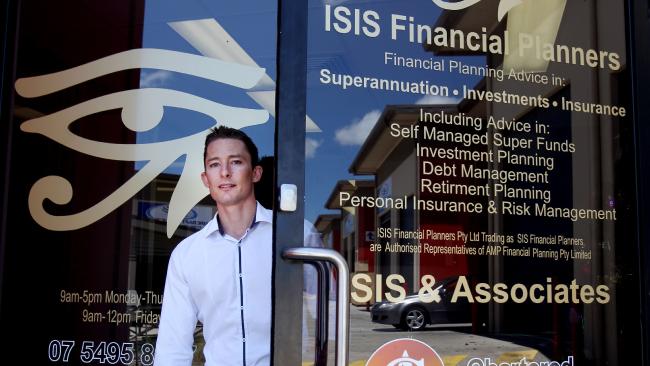 Isis and Associates in Caboolture set to change name after negative reaction
When you hear the word Isis, you are probably not thinking of a financial planning and accounting firm.
And that is exactly the problem Isis and Associates in Caboolture have faced since the rise of the world's most hated international terrorist group Islamic State, commonly referred to by the acronym ISIS (Islamic State in Iraq and Syria).
The business will change its name to Cube in 2016 along with its black and gold branding which has been it's hallmark for 12 years, long before the rise to global infamy of ISIS.
Managing partner of the accounting side of the business Adi Koszta said while the company originally tried to "laugh off" the unfortunate coincidence, a slowdown in internet traffic meant it was time to change.
"We've laughed it off for a bit and we were able to," Mr Koszta said.
"Up to a month or so ago we weren't set on the idea of a name change."
Mr Koszta said a decision to move toward internet based marketing and a notable lag in internet traffic led to the decision to change the name.
 "It takes a lot of time and money," he said.
"We've got to change everything from bank accounts, to software, even the stationery needs to be changed."
 He said most clients took the name in good humour but the business had received little trouble.
"We had a bit of graffiti on our sign saying f*** Isis but most people are able to joke about the name," Mr Koszta said.
He said the name was originally chosen for the business after the Egyptian god Isis.
"Our clients can expect to see the new name Cube in the New Year."
Source: Quest News