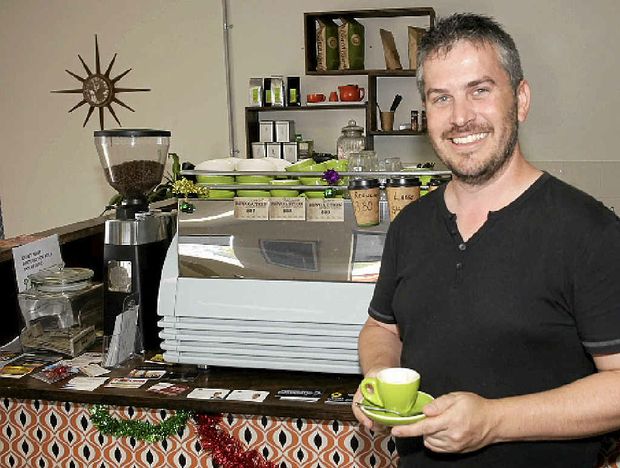 Hint of Hard times for Australian small business
Small businesses around the country and in Caboolture are expected to struggle over Christmas and in the new year, with economists predicting slow growth in 2016.
The Australian Securities and Investment Commission's annual report revealed some small businesses were most likely to collapse into insolvency.
Commerce Caboolture president Adam Leishman said the state of the economy was reflected in the current market interest rates announced by the Reserve Bank of Australia.
"The economy is still slow and we know that because the interest rates remain on hold at some of the historically low rates that they are," he said.
Mr Leishman said retail businesses, in particular, needed to be more proactive in competing with online shopping to avoid going into insolvency.
"Those in retail are certainly suffering from that rapid migration to people's shopping habits online," he said.
Mr Leishman said the only way to remain competitive was to offer a personalised and professional service.
"I think from a business point of view, the only way you can beat that is by not selling the same product, because you can't do it cheaper," he said.
"Business is tough these days. You've got to design your shop hours and your staffing levels to enhance your business," he said.
Andrew Muller is the owner of Revolution Espresso's two locations in Caboolture and said it had been easier to know when to close over Christmas by observing the two different groups of customers at each store.
"We're kind of just getting a gauge from locals who are coming in to find out when they're going back to work," he said.
Mr Muller said the end of the year was not the only time business was slow.
"There are other periods and that's where we're trying to get a bit of a grasp here (Skyreach Street), especially being more small business orientated compared to the other shop, which is more council and larger business," he said.
As a self-confessed "statistics nerd", Mr Muller has been able to assess the profitability of his business throughout the year.
This has enabled him to make a further investment at the Skyreach Street location over the quiet January period.
Source: Caboolture News