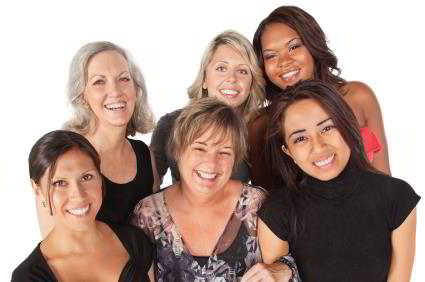 Grants available for Queensland Women's Week 2016
Celebrations of the achievements of women and girls will receive a welcome boost with the opening of grants for the Queensland Government's inaugural Queensland Women's Week 7-13 March 2016.
Minister for Women Shannon Fentiman urged community organisations to apply for the grants which range from between $1,000 to $5,000.
"We are delighted to have $75,000 under this new funding program to share across the state," she said.
"Queensland Women's Week aims to celebrate the achievements of women and girls and acknowledge the proven benefits for all when women play an equal role in business, leadership and government.
"The theme for the week will be 'Good for her. Great for us. When women achieve, Queensland succeeds,' and the grant-aided events, activities and projects should reflect this theme."
Queensland Women's Week, which incorporates International Women's Day on 8 March, is an opportunity to extend the celebrations with a range of activities across Queensland.
Suggested grant activities include:
celebrating women's achievements, highlighting non-traditional career paths or supporting a particular women's group or issue through workshops, forums or networking events
holding an intergenerational event, cultural day or community festival
launching a new initiative, program or product for women
organising an art event, photography exhibition, film festival or mural creation, and
hosting an award event for local women
Applications for the grants, which close on 14 January 2016, will be administered by YWCA Queensland who will also promote the Week and develop engagement strategies to gather input into ways to address gender inequality in Queensland.
"For more than 125 years, YWCA Queensland has empowered women and girls to be active decision makers," Ms Fentiman said.
"Through their community development work, YWCA Queensland has assisted women and girls with leadership programs, community housing, training and job preparation and provided refuge for women and children escaping domestic violence.
"I am delighted to have them on board for this very important work in further empowering Queensland women."
"I encourage all eligible organisations to run an event during Queensland Women's Week to recognise and celebrate the contributions women make to our community," YWCA Queensland chief executive Kate Tully said.
Grant recipients will be announced late January and the funded activities or events are expected to occur in or around Queensland Women's Week.
For more information on the grants program and to apply visit Queensland Government Womens Week site (external site)