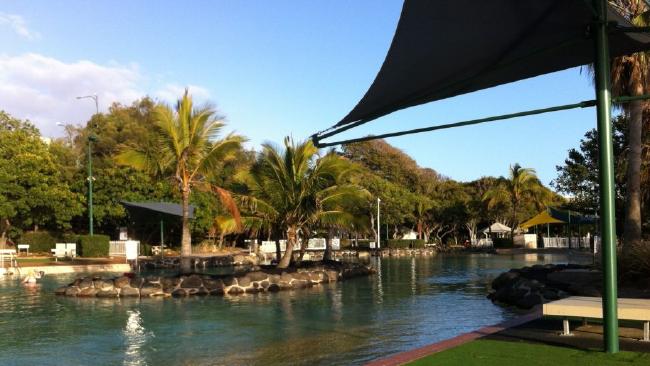 Christmas guide to Moreton Bay Regional Council services
As things begin to wind down as we head into the Christmas break, we've got answers to all your questions regarding the public services provided by the Moreton Bay Regional Council.
And if we've missed something, leave a comment below and we'll update the story as we find out.
My bin day is Christmas Day! When will it be collected?
Kerbside waste and recycling collections are running as normal during the festive season with the Moreton Bay Region's four major waste facilities operating across the Christmas and New Year break including 7am to noon on Christmas Day. Spare a thought for those driving the garbage trucks on Christmas Day!
It sure it hot. When can I go for a swim in local public pools?
All council pools are closed on Christmas Day with the exception of Settlement Cove Lagoon where lifeguards are on duty from 7am to 8pm on Christmas Day and 7am to 10pm on weekends and New Year's Eve.
I've got an emergency I need council to help me with. What should I do?
Moreton Bay Regional Council's call centre on 3205 0555 will continue to operate over Christmas to respond to emergency matters such as animal management. Council's Customer Service Centres at Caboolture, Redcliffe and Strathpine will be closed for the Christmas break from noon on December 24 and will reopen at 8:30am on January 4.
What about holiday reading? When can I borrow from the library?
Moreton Bay Region Libraries will be closed from noon on Christmas Eve, reopen on December 29 and close again on New Year's Day. North Lakes Library at the Corso will open as usual on Sunday, December 27.
How about the art galleries and museums?
Caboolture, Pine Rivers and Redcliffe art galleries are closed from noon Christmas Eve until Monday, January 4. The Bribie Island Seaside and Redcliffe museums are closed for Christmas from noon Christmas Eve, Christmas Day, December 26, December 28 and New Year's Day, but will be open on December 27, 29, 30 and 31. Pine Rivers Heritage Museum is closed from noon on Christmas Eve and reopens on January 2, 2016.
And the other major venues in the area?
The Redcliffe Cultural Centre, Caboolture Hub Learning and Business Centre and Queensland State Equestrian Centre will all close at noon, Thursday December 24 and open again on Monday January 4, 2016.
Source: Quest News