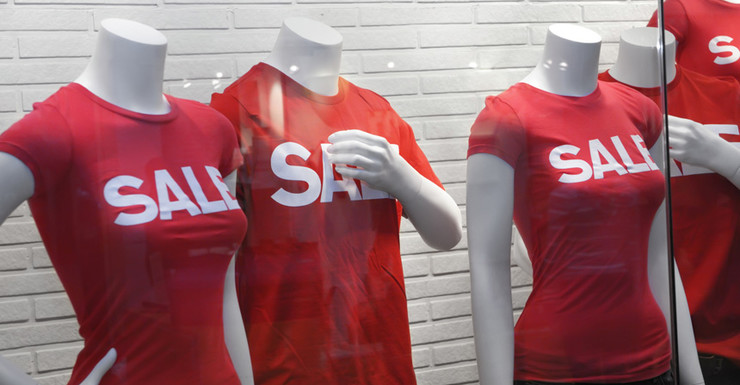 Boxing Day sales 2015: your guide to the bargains
Brace yourself – we reveal the best of the Boxing Day sales, plus how to survive them.
Australians are expected to spend billions during the post-Christmas sales binge, starting with Saturday's Boxing Day frenzy.
Myer CEO Richard Umbers estimates up to 1.5 million Australians will pile into Myer stores, with 17 million passing through in the coming weeks.
While Victoria was expected to spend the most in the post-Christmas period, New South Wales was predicted to have the biggest Boxing Day.
"In the past, only Sydney's CBD and Bondi Junction have been allowed to trade on the public holiday, but the Baird government is trialling barrier-free trading this year," head of Australian Retailers Association Russell Zimmerman said.
Mr Zimmerman expected everyone from "the big department stores down to the 'mum and dad' stores" were likely to slash prices, with a particular focus on women's shoes, men's and women's corporate wear and household and electrical goods.
If you're planning to brave the throng, The New Daily has compiled a guide to getting the best discounts and keeping your sanity intact.
Alternatively, try shopping online and enjoy some retail therapy from a comfortable distance.
Where to shop
• 50 per cent off all sale styles
• 26–27 December
Myer
• 50 per cent off selected womenswear
• 40 per cent off travel
• 50 per cent off selected bed linen
Country Road
• End of season sale continues in store and online with up to 50 per cent
• Further 40 per cent off in the outlet stores, only in-store
Big W
• 30 per cent off selected home furnishings
• 50 per cent off selected power tools
• Up to 60 per cent off selection of family clothing and footwear
David Jones
• Opening at 5am
• Up to 60 per cent off womenswear, menswear and children's wear
• Up to 50 per cent off beauty, manchester, furniture and bedding
Nine West
• Further 20 per cent off already-reduced prices
• Up to 60 per cent off smart TVs
• Fitbit wristbands for $99
• Further 40 per cent off already reduced sale items
Style Runner
• Up to 70 per cent off selected brands (including Nike and Stella McCartney)
• While stocks last
Cue
• 50 per cent off sale continues
• New dress stock from $129
• Up to 70 per cent off
• Adding 20 new brands everyday for three days
• Free shipping
The Good Guys 
• Up to $300 off selected televisions
• Up to 47 per cent off fridges
How to survive the crush
While Melbourne department store Emporium is encouraging customers to "get physical" and "assert dominance" on its website, Mr Zimmerman said courtesy was the key to enjoying the day.
"Remember that there's lots of bargains out there, so there's no need to crash in and be rude," he said.
"Be calm, be nice and be polite to other people."
Mr Zimmerman said department store car parks were particularly vulnerable to Boxing Day rage, and customers should practice patience.
"Don't make people feel pressured if you're waiting for their park, especially if they're loading children into their car."
"There will always be queues and lines, so go in there expecting to wait."
Mr Zimmerman said any fathers being dragged along should put on a good face and try to make the most of the experience.
"Make a list and go out with the idea you're going to enjoy it," he said.
Source: TND