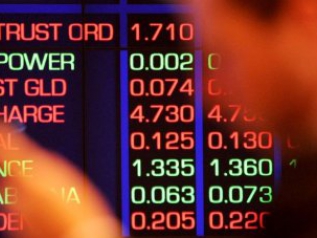 Australian stocks finish higher as investors take Christmas break
Australian stocks have closed slightly higher in another quiet day of trade, as investors take a break in the lead-up to Christmas.
The All Ordinaries Index rose by 10 points to close at 5,168, and the ASX 200 index added a fifth of a per cent to finish on 5,117.
Energy stocks were again among the top performers, despite oil prices hitting an 11-year low overnight, putting pressure on energy stocks on Wall Street.
Santos led Australian energy stocks higher, adding 3.1 per cent to close at $3.71.
Miners lost ground despite iron ore prices creeping higher — BHP Billiton lost 1.8 per cent to close at $16.83 and Rio Tinto fell by 1.5 per cent to $42.23.
After the close, BHP released an update on the fatal flooding disaster at its iron ore mine in Brazil.
The mining giant said 17 people have so far been confirmed dead, with two people still missing.
BHP said a second water quality report has shown the water is non-toxic and all communities affected by the flooded dam have access to drinking water.
The big banks retreated with Westpac faring the worst on a loss of 0.8 per cent to $32.
eCargo shares soar amid Woolworth's China announcement
Supermarket giant Woolworths has joined the race to satisfy the Chinese appetite for Australian products by opening an online store on the Chinese website Tmall Global.
Woolworths said it took the move after it found other retailers and individuals were selling its products to Chinese shoppers.
The digital commerce firm eCargo announced it is running the shop for Woolworths, sending its share price soaring.
eCargo more than doubled in value on the news, closing at 34 cents, while Woolworths shared closed unchanged at $23.57.
Around 5:00pm AEST, the dollar was buying 72.2 US cents, 66.2 euro cents, 87.5 Japanese yen and 48.5 British pence.
Spot gold was higher at $US1,078 US an ounce.
Oil prices remained under pressure with West Texas crude buying $US34.50 a barrel and in Singapore, Tapis crude was fetching $US38 a barrel.
Source: ABC News