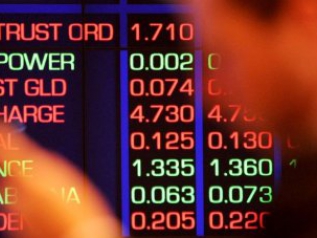 Australia joins global rally after first US interest rate rise in nearly a decade
Australian stocks have joined the global rally after the US Federal Reserve raised interest rates for the first time in nearly a decade.
Markets took the much anticipated move as a sign of confidence in the world's biggest economy.
Investors also cheered after Federal Reserve chair Janet Yellen gave clear signals that the pace of any more rate rises would be gradual.
The All Ordinaries Index gained 72 points to close at 5,151 and the ASX 200 index added 1.5 per cent to finish on 5,102.
The big banks drove much of the gains, with all four closing 2 per cent higher. Westpac fared the best, up 2.3 per cent to $32.18.
Mining stocks were mostly higher, although BHP Billiton and the iron ore miners Fortescue and Arrium all lost ground.
The vitamin maker Blackmores closed above $200 for the first time, with a gain of 0.4 per cent to see it close at $200.72.
Energy stocks were also caught up in the optimism despite a drop in oil prices - Caltex added 6 per cent to close at $36.50.
But Slater and Gordon bucked the trend, tumbling 17.2 per cent to 89 cents after the embattled law firm withdrew its full year profit forecast issued just two weeks ago.
Slater and Gordon said lower trading results in its UK business and new forecasting methods meant it is reconsidering its profit guidance, but the firm has not put a figure on those new forecasts.
At 5:00pm AEST the dollar was slightly lower against the greenback since the US interest rate rise. It was buying 71.7 US cents, 66.1 Euro cents, 87.8 Japanese yen and 48 British pence.
Spot gold was buying $US1,066 an ounce, West Texas crude was lower at $US35.50 a barrel and in Singapore, Tapis crude was buying $US38.85 a barrel.
Source: ABC News