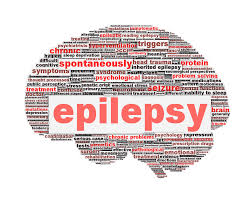 $4 million state wide program enhances epilepsy treatment for Queenslanders
Queensland epilepsy sufferers now have greater access to treatment for their condition than ever before thanks to a $4 million specialised care program.
Minister for Health and Ambulance Services Cameron Dick said the new comprehensive epilepsy program would provide the highest quality clinical staff and treatment to the more than 50,000 Queenslanders diagnosed with epilepsy.
"We are committed to providing a state wide service to enable specialist advice and management of Queenslanders living with epilepsy who do not respond to antiepileptic drugs, which is about 30 per cent of those diagnosed," he said.
"Our government's investment means more life-changing surgery can now be performed and more Queenslanders with epilepsy can now be seen by specialists, giving them the best treatment for their debilitating condition."
The program is based at the Royal Brisbane and Women's Hospital, in partnership with Mater Health Services, expanding the RBWH's existing epilepsy surgery program from seven highly-specialised surgical procedures a year to up to forty.
It also enhances epilepsy research capability and allows about 100 more epilepsy patients to be seen by highly-specialised neurologists each year.
Mr Dick said the program abolished the need for patients to travel interstate for treatment, which more than 40 patients did in 2013-2014 at a cost of more than $1.27 million.
Metro North Hospital and Health Service Chief Executive Ken Whelan said the program would improve the lives of many Queensland patients.
"No longer do Queenslanders have to seek this highly specialised treatment interstate which means less stress for patients and their families," Mr Whelan said.
"This initiative will enable RBWH to grow our existing team of epilepsy experts, provide resources to meet the need for epilepsy surgery in Queensland, and also tackle a broader range of epilepsy problems."