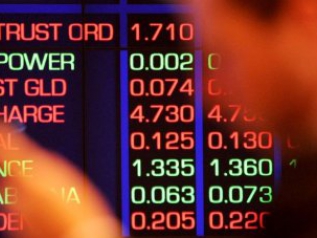 Share market sheds $25 billion as BHP disaster takes toll
The local share market has lost a massive $25 billion from its valuation, as the BHB Billiton mine disaster in Brazil takes its toll.
The All Ordinaries recovered a little in the afternoon, to finish at 5,111, down 70 points while the ASX 200 slipped 74 points to 5,051.
BHP slipped below $20 this morning as it continued to deal with the fallout from its mine disaster in Brazil, in combination with commodity prices falling even further ? it ended the day 38 cents lower, at $20.23.
Stocks in the mining giant were 15 per cent lower this week, taking them back to levels not seen since before the mining boom.
Rio Tinto lost 85 cents to $48.65 and Newcrest lost 47 cents to $11.13.
Bluescope slipped 21 cents to $3.93 and Santos was down 33 cents to just below $4.00.
The losses appeared to be a response to several things: Wall Street had its worst session in more than a month overnight, and there were hints of an interest rate rise in the US.
The big banks were all in the red, and the retailers were feeling the pain as well.
Wesfarmers lost $1.32 to $37.38 and Woolworths fell 39 cents to $23.53.
There was one tiny bit of good news today ? the value of commercial lending jumped, along with housing finance.
Spot gold fell to $US1,081 an ounce, West Texas Crude oil fell to $US41.69 a barrel and the Australian dollar was slightly higher, at $US71.03.
Source: ABC News