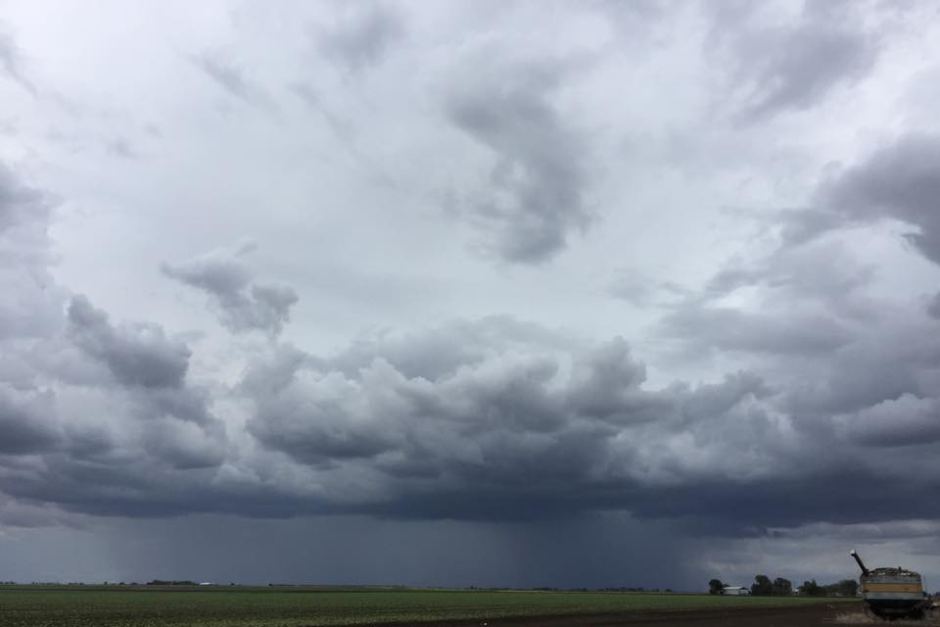 Roads flooded as storms roll through drought-stricken outback Queensland
It has poured in drought-stricken outback Queensland, with some towns recording more than 100 millimetres of rain.
Storms rolled through the interior again on Sunday, and the wet conditions will last well into next week, the Bureau of Meteorology (BoM) said.
It is the most promising forecast for the outback in a long time, with some shires drought declared for years.
In the 24 hours to Sunday morning, Alpha received 107 millimetres of rain, Barcaldine 105mm, Mungallala 78mm and Longreach 20mm, and Mt Isa 15mm.
Some farmers reported up to 130 millimetres between Longreach and Emerald.
Dozens of roads were flooded and closed, but grateful locals were unperturbed.
"Woohoo!" Heidi Parrerson said.
"[The road] is flooded between Longreach and Barcaldine.
"It's an area which has missed out and been forgotten by the rain gods for years.
"Cop that, El Nio."
Alpha, which received some of the biggest falls, was drought declared in 2013.
"Happy dance, I'm running around the house," said one resident, Felicity Glindermann.
"It's poured and it is still raining in central Queensland."
BoM forecaster Mark Trenorden said a surface trough in the far south west of the state and a warm and humid air mass to the east, together with an upper level trough, brought unstable conditions.
Thunderstorms have already been reported inland on Sunday, which are forecast to continue on Sunday night.
Mr Trendorden said the storms would continue on Monday, before they contract to the west of Mt Isa on Tuesday.
"Some will get good falls and some will get nothing," he said.
"It was good to see something out there.
"It's been really dry out there for a long time, so I'm sure it's welcome."
Source: ABC News