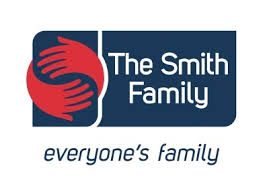 Premier launches The Smith Familys Christmas Appeal
Premier Annastacia Palaszczuk has urged Queenslanders to help improve educational outcomes for disadvantaged young people by supporting The Smith Familys Christmas Appeal.
Ms Palaszczuk today launched the appeal with a $100,000 Queensland Government donation.
As well as this donation on behalf of the people of Queensland as a whole, I strongly urge people to make their own individual donations to the appeal, Ms Palaszczuk said.
I wholeheartedly support the efforts of The Smith Family to help children and young people in Queensland get the most out of their education.
The Queensland Government values the contribution being made by The Smith Family to improve educational outcomes for disadvantaged students.
The Smith Familys efforts to keep young people engaged in school, stopping them from dropping out early, improving their literacy and numeracy, broadening their career aspirations, benefit us all.
It means our state inherits a better educated and skilled young workforce for the economic challenges of the 21st Century, which leads to greater prosperity and social cohesion ? for everyone.
Every child deserves the start in life that a good education provides.
Donations to The Smith Familys Christmas Appeal will help provide crucial out-of-school learning programs to help disadvantaged students to catch up and keep up at school, Ms Palaszczuk said.
The Smith Family aims to raise $3.4 million nationally during this years Christmas Appeal.
Funds raised will help disadvantaged children across Australia ? including almost 1000 in Queensland ? get the extra learning and mentoring support they need to build their skills and confidence and reach their potential.
Queensland general manager for The Smith Family, Alan Le May, said: Without the kind of support being provided by The Smith Family, many young children would never catch up with their classmates.
Fewer children growing up in low socio-economic status households achieve the national minimum reading standard, while fewer young people from disadvantaged areas complete Year 12.
There is also an under-representation of people from disadvantaged backgrounds in Australian universities.
The Smith Familys Christmas Appeal will help address these issues in constructive and practical ways, Mr Le May said.
People can make a donation at The Smith Family (external site) or on 1800 024 069.