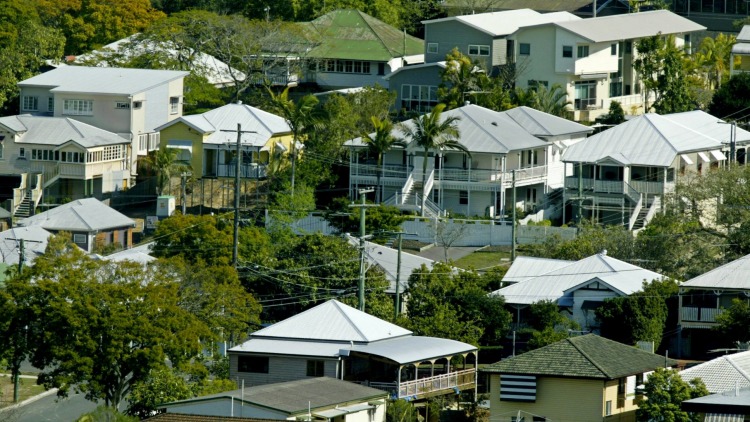 Nationally Housing market cools as property investor lending suffers largest fall in 7 year
The campaign by financial regulators to take the heat out of property investment appears to be working, with investor mortgages tumbling by 8.5 per cent, the largest fall in seven years.
Despite a better than expected rise in financing for owner-occupied dwellings ? up 3 per cent in September ? the rapidly cooling investor market saw the total value of housing finance slip 1.6 per cent.
The number of owner occupied housing approvals rose by 2 per cent, ahead of the market's expectation of a flat result.
However, that result was tempered by the August figures suffering a significant downgrading from 2.9 per cent growth to 1.9 per cent.
The results came with a caveat from the Australian Bureau of Statistics, which noted the move by some of the major banks to reclassify investor loans to owner-occupier.
Reserve Bank deputy governor Philip Lowe last week also questioned the quality of data the banks were supplying and noted that collectively, they had understated investor lending by 10 per cent of $50 billion in the last quarter.
Banks' reporting failures leave RBA in an awkward position
RBC Capital Markets strategist Michael Turner said while the figures suggest continued moderation in investor activity ? partially offset by owner occupier activity ? housing finance and credit data have become increasingly difficult to interpret.
"Data from lenders has been revised to show a much higher level of investor credit outstanding, and borrowers now have an incentive to report loans as owner occupier given the relative increase in rates charged for investor lending," Mr Turner said.
JP Morgan's Ben Jarman said the banks' reporting failures have made it hard to assess the degree of risk that has built up in the system.
"Measurement issues lead us to the conclusion that the underlying swing in the composition of new lending is probably less pronounced than the data suggest, while the slowdown in overall lending activity probably is greater," he said.
"This leaves the RBA in an awkward position of having a housing problem that was larger than appreciated, while being uncertain as to the 'true' degree of slowing and composition changes in activity underway now."
However, the Commonwealth Bank's Gareth Aird noted there was now plenty of evidence that indicates measures introduced to slow investor related lending are having an impact.
"In addition, a slow decline in rental yields due to strong dwelling price appreciation is acting as a natural restraint on lending growth to investors," he said.
"We expect this trend to continue over coming months in line with cooling auction clearance rates."
The banks have been under pressure from the Australian Prudential Regulatory Authority and the Reserve Bank to abide by a 10 per cent per year "speed limit" on property loan growth.
In response, banks have raised interest rates charges to investors, toughened loan serviceability tests and wound back interest-only loans to the sector.
NSW and Victoria still strong, first home buyers struggling
New South Wales still has the strongest pipeline of residential construction, with the number of approvals up 20.4 per cent year-on-year, followed by Victoria up 10.1 per cent and South Australia 8.7 per cent.
The number of approvals has fallen over the year in Queensland, Western Australia and Tasmania.
Loans to first home buyers rose by 6.2 per cent in September, but at just 15.4 per cent of all dwellings financed remains close to record lows.
RBC's Michael Turner said the figures reinforces the view that residential construction is likely to peak next year in response to slowing demand for housing assets.
Source: ABC News