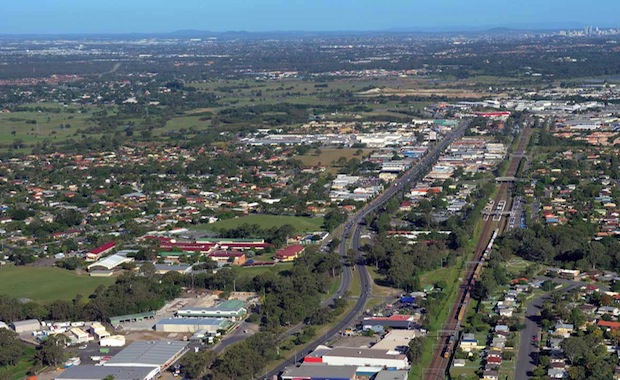 Moreton Bay Regional Council Excited that Business Confidence High in the Moreton Bay Region
More than 80% of business owners who responded to the 2015 Moreton Bay Business Confidence Survey said they felt positive about the future of their business in the region.
The survey, a joint initiative of Moreton Bay Regional Council, Moreton Bay Region Industry and Tourism (MBRIT) and Regional Development Australia - Moreton Bay, asked proprietors to answer questions about their commercial performance in the region, opportunities for growth, business and economic confidence, plans for expansion, staff hiring patterns and projections, and operating challenges.
More than 60% of respondents also said they expected to expand their businesses over the next five years.
Mayor Allan Sutherland said the response was excellent, with more than 1300 business owners completing the survey.
"The results of this survey were very strong, but it's not surprising that business confidence across the Moreton Bay Region is so high, given that we have the strongest economy in Queensland according to the latest State of the Regions report released by the Australian Local Government Association," Mayor Sutherland said.
"This outlook is the result of some very strong strategic decisions made to bolster our local economy and support industry and innovation, including the Moreton Bay Rail project, the Moreton Bay Region University Precinct and the Moreton Bay Innovation Awards, to name a few."
"I also applaud the positivity, enthusiasm and tireless work-ethic of our small business owners and new start-ups in this region, who are helping to take our economy from strength to strength."
"Your drive and determination is clearly working, because more than 20% of you have increased staff numbers in the last 12 months. These results speak for themselves."
Through the survey, business owners also had the chance to express their business needs and the challenges they had to overcome to operate a successful business in the Moreton Bay Region.
"More than 90% of you told us that access to broadband is important to your business. This is a priority for council and we are running two separate studies to identify our telecommunications black spots and examine NBN connectivity," Mayor Sutherland said.
"We will continue to work hard with the Federal Government to improve these outcomes for people in the Moreton Bay Region."
More than 50% of respondents also said they wanted more opportunities to participate in regional marketing initiatives. Council formalised its in-principal partnership with MBRIT last week, with a view to exploring more opportunities in this area.