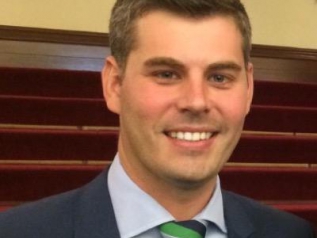 Morayfield students celebrate Premiers Reading Challenge success
Students at schools and kindergartens in the Morayfield State Electorate who participated in the 2015 Premiers Reading Challenge are being officially recognised this month for their commitment.
State Member for Morayfield, Mark Ryan MP, said 2,185 local students completed the reading challenge this year.
Ive made a particular effort to encourage a love of reading among students in our community and Im heartened to see so many kids complete the Premiers Reading Challenge, Mr Ryan said.
Across the state, over 150,000 students read more than 2 million books.
I congratulate all of the local students who participated, particularly those who completed or exceeded the challenge.
Mr Ryan said students who completed the challenge would receive certificates signed by Premier Annastacia Palaszczuk.
This is the 10th year of the challenge and its a great way to encourage students to develop a love of reading for life, Mr Ryan said.
Im very pleased to support initiatives that encourage a love of reading, such as the Premiers Reading Challenge or our very own Morayfield Magic, which will return in 2016.
2015 was the first year that children in kindergarten and long day care centres and students in Years 8 and 9 have taken part.
The Premiers Reading Challenge was held from 19 May to 28 August