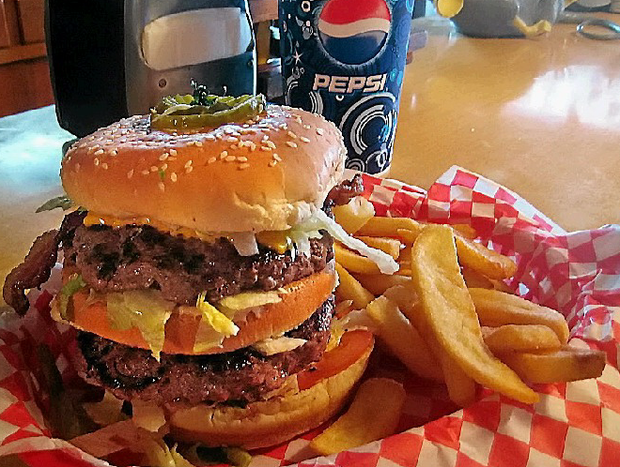 Mandatory food labelling for healthier choices targets fast food industry
The Palaszczuk Government is delivering on another election commitment by introducing new legislation today to ensure fast-food chains across Queensland display the kilojoule content of their food and drinks.
Minister for Health and Ambulance Services Cameron Dick said the updated menus would ensure consumers could make informed choices about what they ate.
He said that ideally, the average intake for adults in Australia was 8,700 kilojoules, and having fast-food restaurants print how many kilojoules were contained in each item would help individuals keep track of their healthy consumption.
Last year, 30 per cent of Queensland adults consumed takeaway food at least once a week, with this increasing to 48 per cent of adults aged 18-24 years, Mr Dick said.
While the factors behind obesity are complex, the widespread availability and consumption of unhealthy food are key factors in developing obesity.
Studies have shown that a lot of people greatly underestimate the amount of energy, saturated fat, sugar and salt in processed foods.
The Health Legislation Amendment Bill 2015 requires fast-food chains, bakery chains, caf chains and supermarkets that offer ready-to-eat foods such as to display the kilojoule content of their food and drinks at the point-of-sale.
The amendments mean kilojoules must be displayed on in-store menus and labels, drive-through menus, online ordering sites, mobile applications and printed menus distributed to households.
The changes are applicable to food businesses with at least 20 outlets in Queensland or 50 outlets nationwide.
Mr Dick said the amendments were based on laws currently in place in New South Wales.
We know that since the introduction of kilojoule menu labelling in NSW, our southern neighbours are purchasing on average 15 per cent fewer kilojoules, he said.
While many national fast-food outlets and supermarkets in Queensland are already displaying some kilojoule information in-store and on-line, we want to ensure consistency across the state.
We are fulfilling our election commitment to introduce legislation requiring fast-food chains to display the kilojoule content of their food and drinks.
By doing this we will help Queenslanders understand kilojoules and their energy needs to be able to use the menu labelling information to make healthier choices when eating fast-food.
Heart Foundation Health Director Rachelle Foreman said legislating mandatory kilojoule labelling was a positive initiative that would give Queenslanders more information about what they are eating and drinking.
Queenslanders are eating out more often but most wouldnt know that a basic combo meal at a fast food outlet contains more than half of their daily kilojoule requirements, Ms Foreman said.
With this information easily visible, people will be able to make better choices.
Australian Medical Association Queensland President Dr Chris Zappala said AMAQ welcomed measures that empower Queenslanders to make better dietary choices and support the associations key priority to tackle the states obesity epidemic.
This is a small but positive step towards resolving a much broader issue, he said.
Mr Dick said food businesses would have 12 months following passage of the Bill through Parliament in which to comply with the scheme.