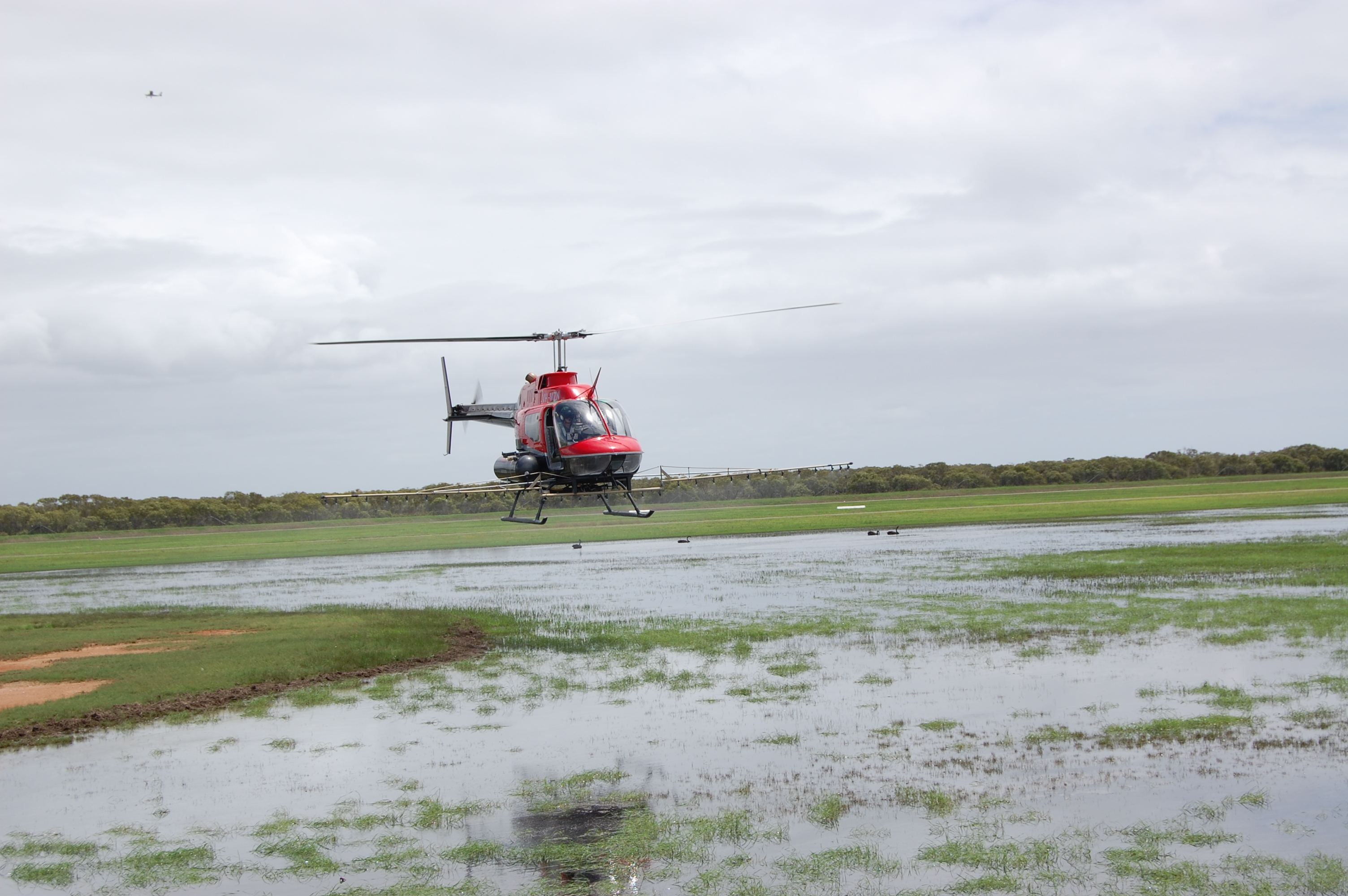 First Mozzie Helicopter Treatment of Season
Moreton Bay Regional Council will launch its first aerial mosquito treatment of the season on Friday, October 30, weather permitting.
Following recent rain and tidal triggers, helicopter treatments for saltmarsh mosquito larvae will focus on the northern coastal areas of the Moreton Bay Region including Burpengary, Caboolture, Bribie Island, Beachmere and Toorbul.
Monitoring by council indicates aerial treatments in the southern coastal areas of the region for saltmarsh mosquito larvae are not required at this time.
Following recent rain and thunderstorm activity across the Moreton Bay Region, council reminds local residents to take five for mozzies.
By spending five minutes to empty any containers where rainwater collects around the outside of your home, such as pot plant saucers and palm fronds, you can make a big difference to the number of container-breeding mosquitoes in your neighbourhood over coming weeks.
Residents can also help to reduce mosquito numbers by:
? Changing pets water bowls regularly
? Changing bird bath water regularly
? Emptying any water that may collect in old tyres
? Ensuring swimming pools are chlorinated
? Using outdoor treatment sprays available from most hardware outlets.
By working together as a community we can manage mosquito numbers in the lead up the warmer months and the summer storm season.