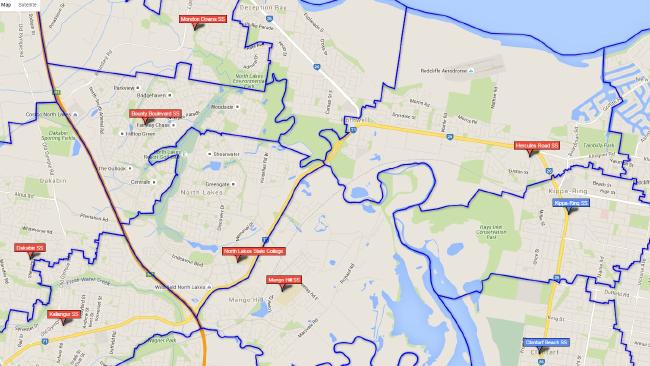 Education Queensland puts enrolment management plan in place at a number of Redcliffe Peninsula schools
Some parents could find it harder to enrol their children in their school of choice next year with Education Queensland limiting enrolments outside some catchment areas.
Hercules Rd State School, Humpybong State School and Redcliffe State High School are three of 430 schools across Queensland with enrolment management plans in place.
A Department of Education Training spokesman said all schools were ?required to adopt a management plan when ?enrolment levels reached 80 per cent.
The school EMP is ?required to ensure sufficient facilities are available for ?in-catchment students, the spokesman said.
The spokesman said the catchment zones were changed to account for new housing developments and changes to road networks.
Typically catchment boundaries are defined by the equal distance between state schools and are measured by the shortest most ?direct road route to and from the main entrance at the school, he said.
Despite the three schools on the Redcliffe Peninsula sitting at 80 per cent capacity the spokesman said there was no plans for any new schools in the area.
To look at the full school catchment zone map, visit This Site
Source: Quest News