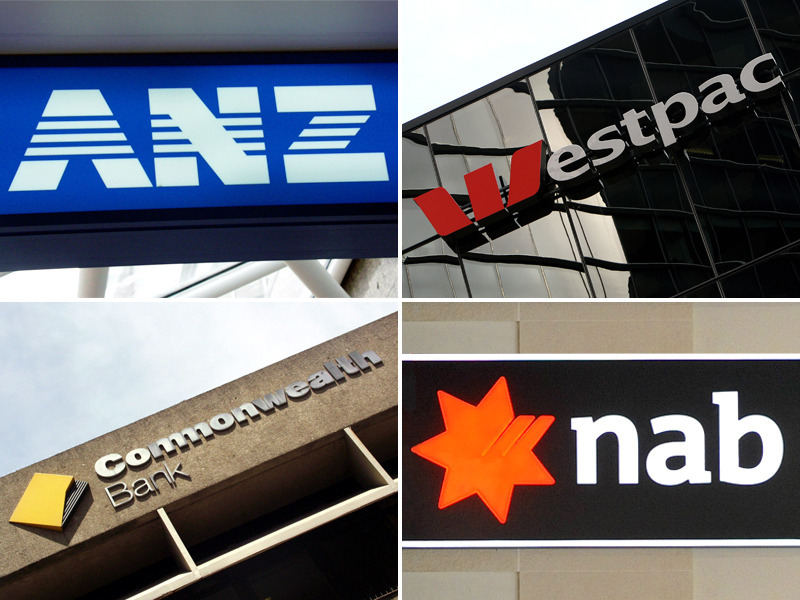 Ditch your big four mortgage for a smaller lender
The big four banks have angered customers with their out-of-cycle interest rate increases. The smaller or online banks could be a better option.
As the big four banks raise rates, customers will be looking for a better deal.
Nothing feels quite as galling to mortgage holders as an unprompted interest rate rise. In the past fortnight, Australias big four banks have lifted their standard variable interest rates outside of any movement by the Reserve Bank of Australia.
The banks have blamed the rises on banking regulations that require them to hold more capital as a financial buffer ? a complex financial juggle known as risk weighting.
Many were nevertheless shocked, however, when Westpac made the first move and raised its rates for owner occupiers by 20 basis points. Is it time Australians voted with their feet and shunned the larger lenders?
A customer survey by comparison site Mozo.com.au found smaller, online and non-bank lenders certainly rated the most highly.
Based on reviews from almost 35,000 customers over the past 12 months, Mozo.com.au found mutuals and credit unions scored an average 8.4 out of 10, while banks scored 7.8.
ING DIRECT took out first place for Best Bank with a score of 9.05, while Queenslanders Credit Union won the Best Home Loans category.
Furthermore, analysis by Mozo.com.au shows annual savings of up to $2148 could be achieved by switching from an average big four home loan to an online lender.
The reality is, home loan interest rates are still sitting at 50-year lows, he said.
As such, home owners would no doubt still be in a very competitive and low interest rate home loan.
However, Mr Flavell said customers who are concerned about rising rates and feel they could be getting a better deal, should do some research, speak to a professional and see whether or not there is a better and cheaper product available on the market.
At the end of the day, many home loan lenders are still competing aggressively for market share and will be willing to offer incredibly low rates in order to secure business, he said.
Its not all about the rates
It is also important for homeowners to realise that the interest rate on their loan isnt everything, and some mortgages have more suitable features than others.
Which lender a borrower chooses to partner with all comes down to personal preference, Mr Flavell said.
Regardless if they choose to partner with a major lender or a smaller lender, there are benefits associated with both.
Mortgage broker Margaret Godfrey said customers taking out a huge loan ? somewhere around the $1 million mark ? may be better off with a mortgage package with a big bank.
These packages will bundle all of the customers transaction accounts, and often include offset facilities as well as insurance and credit cards.
They generally have package fees of a few hundred dollars a year and that means a lot less with a big mortgage, Ms Godfrey noted. The smaller banks can be a lot more flexible and offer more features with loans less than $500,000.
Its also important to check out the fine print and to ensure your bargain basement interest rate is not just an introductory one.
Also be aware that fixed-rate mortgages lock you in as there are fees for wanting to break the deal and they can be thousands, Ms Godfrey said.
What to look for
Look for a loan that allows you to make extra repayments without charges and one that offers free redraw, Ms Godfrey said.
It is also worth paying a little bit more for standout service, although Ms Godfrey maintains its not confined to the big four.
There are smaller lenders who are able to offer fantastic service and I think the main reason people stick with the big four is familiarity, she said.
Finally, be aware that switching will still cost you.
Factor in about $800 for switching as this will cover discharge fees, registration fees and often the legal fees for the lender you are switching to, Ms Godfrey said.
You would want to make those fees back on the better interest rate within 12 to 18 months for it to be worthwhile.
Source: The New Daily