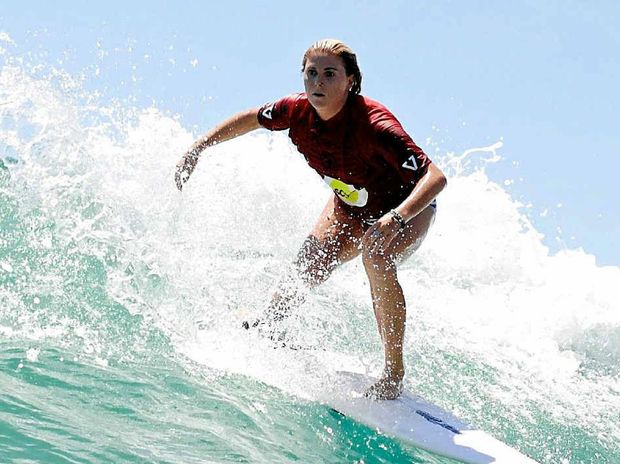 Dimity sets out to prove she belongs
Dimity Stoyle feels she can still make her presence felt in the final World Surf League women's event for 2015.
Currently sitting at 15 in the world, her hopes of a top 10 finish and automatic qualification for next year's tour look to be in doubt.
However, the Sunshine Coast product believes she's surfing the best she has all season and will take that confidence to the Maui Pro later this month.
"I didn't have the best start (to the season)," she said.
"But the last few events I've felt really good.
"I'll take that into Maui and try to get a big result over there.
"I just need to surf well and prove I belong in the top 10."
Stoyle sits almost 10,000 points behind the 10th ranked surfer, meaning a win would be her only hope of scraping into the top 10.
But the 24-year-old won't be disheartened if results don't go her way at Maui, claiming she will work harder than ever to get back to where she wants to be.
"I'm not going to let it (not qualifying) discourage me," she said.
"Next year I'll do the qualifying series again... and get back in (the top 10)."
Stoyle was on the Gold Coast yesterday with North Shore Boardriders for their historic third placing in the Australian Boardriders Battle and was thrilled with her club's result.
"It was a huge result for us because we're such a small club and the biggest underdogs," she said.
"To come up against the big names in Queensland surfing and the strong Gold Coast clubs...we're so happy to get the top four result."
With her professional status taking her to all corners of the globe, Stoyle enjoys coming home to surf in Boardriders events and said she "should" be available to help North Shore score a win in Sydney.
"It would be huge (winning the final). We don't have the biggest names but we have some really good surfers," she said.
Source: Caboolture News