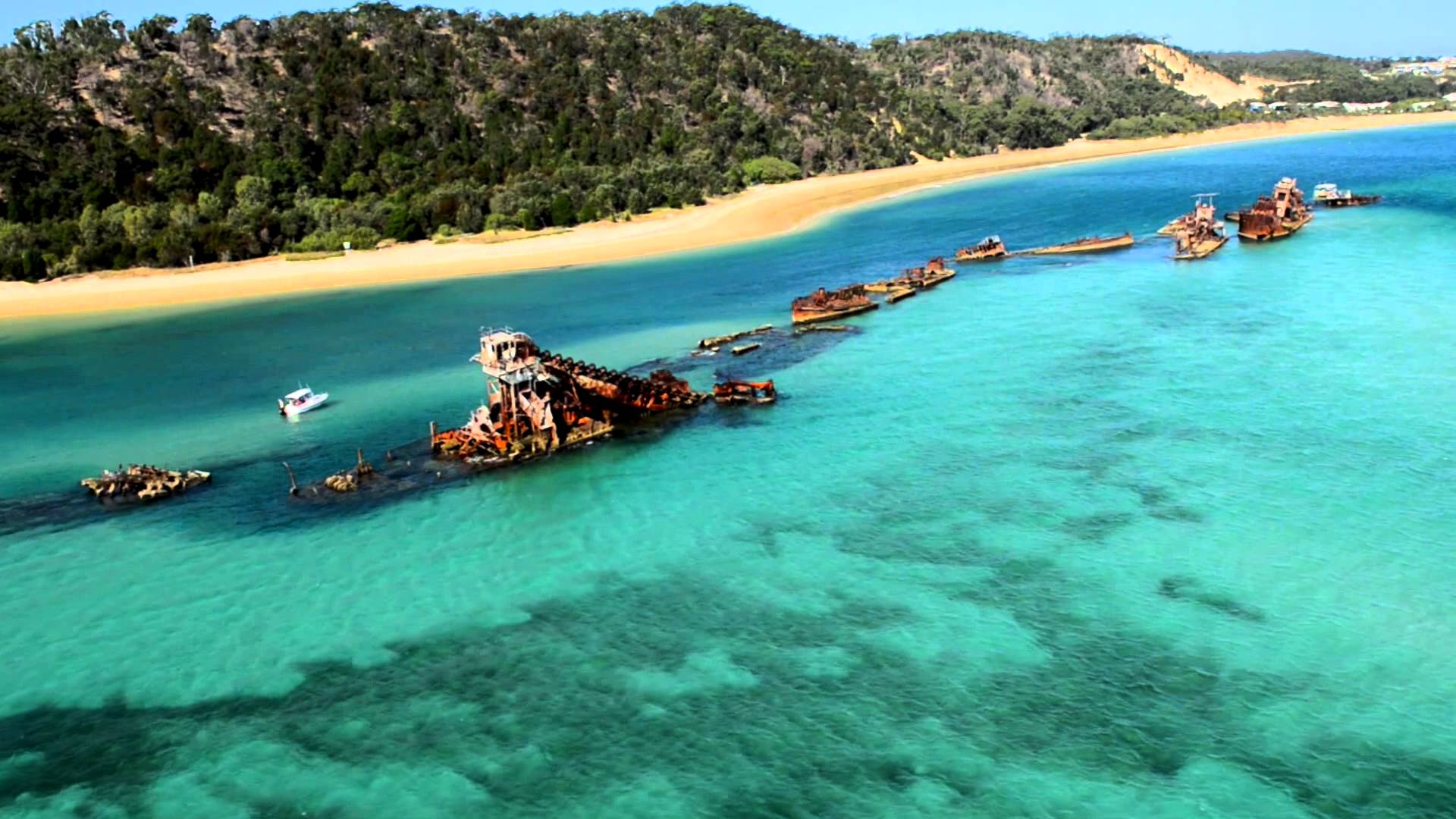 Call to save State Wrecks Moreton Bay Icons
An iconic Queensland silhouette has been destroyed with no foresight or plan for future tourism says Federal Member for Petrie Luke Howarth MP.
Earlier this month, State authorities cut down the Tangalooma Wrecks just above the waterline, as part of works to stabilise the structures.
"While this has been done with people's safety in mind, I am concerned that there was no public consultation, nor does the State Government have a plan to restore the wrecks.
"My concerns have been echoed by thousands of people on social media.
"It is very alarming to know local State Members are asleep at the wheel on this issue when over 10 per cent of people in the Moreton Bay Region area are employed in the tourism industry."
The 15 vessels were sunk in 1963 to provide safe anchorage to boaties on the western side of the island.
Northside Marine owner Greg Nickerson said the result of removing this man-made cove would be "boats upside down or on beaches, and lives at risk,"
"We can't fix what happened but we need a plan to renew the wrecks to what we had previously."
Moreton Island Adventures CEO Roz Shaw agreed: "It is imperative that there is a long term plan to ensure this attraction and safe harbour for boating it retained."
"The Tangalooma Wrecks were Brisbane's Great Barrier Reef," she said.
Luke Howarth MP is lobbying Defence Minister Marise Payne to get more decommissioned ships sunk off Moreton Island.
"This is as much about the boaties and snorkelers as it is about jobs, tourism and our small businesses," said Luke Howarth MP.
"I want to see Tangalooma Wrecks survive for generations to come."
Help make Tangalooma Wrecks an icon once again. To join the campaign, email luke.howarth.mp@aph.gov.au
Source Russell Island dot com dot au