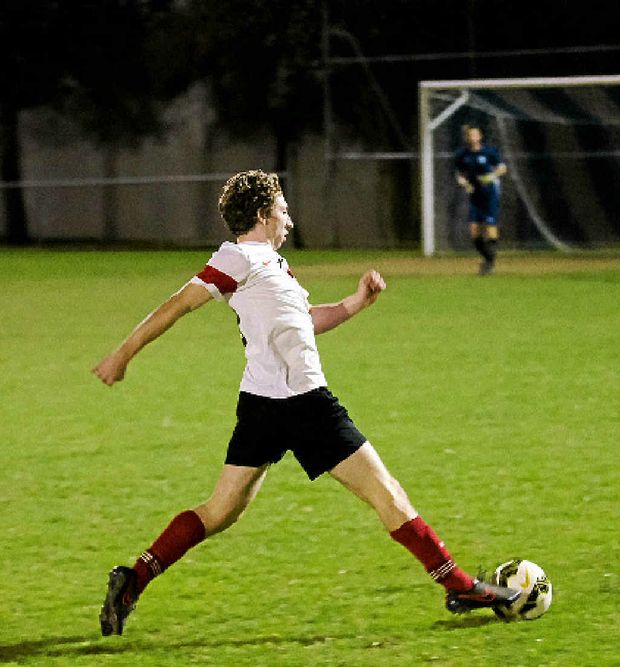 Caboolture FC striker signs to Wanderers A-League club
Caboolture FC striker Brenton Fox has been signed to Western Sydney Wanderers after receiving offers from other A-League clubs.
The Wanderers were tipped off by Football Federation Australia Technical Director Eric Abrams, who was impressed by the quality of the Sunshine Coast Football Player of the Year.
Wanderers youth team head coach Trevor Morgan said he was impressed by Fox's attitude and goal scoring ability after training for a week in Sydney.
"For us there was a lot of things to like and we felt he deserved an opportunity," he said.
The Caboolture raised footballer will be offered a 12 month agreement to train and play with the youth team in the hope of eventually breaking into the senior team.
Brisbane Roar trialled Fox on two separate occasions without signing him before making another offer after the Wanderers showed interest.
The Roar's loss looks to be the Wanderer's gain after Fox proved to Morgan he has what it takes to adjust to the club's culture and score goals at an elite level.
"I think there'll be no problems with Brenton with his attitude and it'd just be a case of him progressing up in the youth team to get those opportunities in the first team," he said.
Caboolture FC President Dwayne Sayers said the club will sorely miss Fox who has been with the club since the age of seven.
"As much as we hate to lose him from our club it's always good to see him go to a bigger club," he said.
Sayers said he was proud to see the club's resources come to fruition.
"It's something we pride ourselves on at Caboolture with the kids we have put through who have played at a high level," he said.
"It goes to show that you don't have to go through all the academies and if you're the right sort of player, you're going to be seen and make a career out of it."
The prolific striker will look to improve on his record of 29 goals in 20 appearances this season.
Source: Sunshine Coast Daily