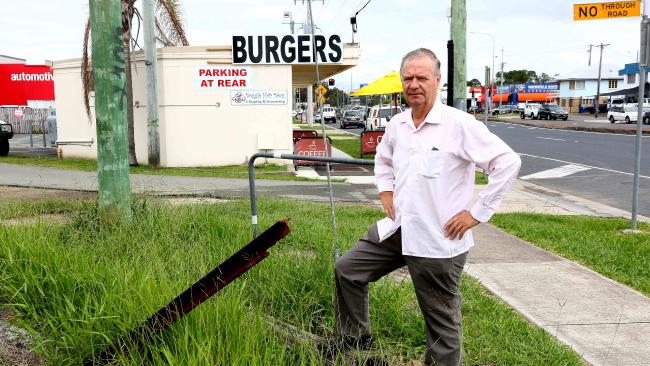 Caboolture businesses charged for operating next to the inactive Wamuran railway line
THE Wamuran railway line has not seen a train for almost 20 years but that has not stopped a charge going out to businesses located within 25m of the track.
The charge applies whenever a development application is lodged within 25m of a railway corridor.
That came as a surprise to Caboolture business owner Alan Dale, who has recently opened two businesses near the railway line on Beerburrum Rd.
He was ordered to pay $5472 for both shops, a charge that was subsequently reduced to $1435.
It is despite the fact part of the line was closed 50 years ago, remaining open between Caboolture and Kilcoy to freight only, before all rail was suspended 20 years ago.
The fee came on top of a separate charge for being next to a state-owned road.
"We didn't budget for the railway or a state road," Mr Dale said. "If we didn't pay, then council couldn't issue the licence."
A Moreton Bay Regional Council spokesman said the charge was levied by the State Government "because of the proposed business ­location on a state-controlled road and proximity to a rail corridor."
A spokeswoman from the Department of Infrastructure, Local Government and Planning said the Wamuran line was still classed as an "existing railway ­corridor".
"Even though the rail line is not currently in use, the application still triggers state assessment to consider any future plans or programs that the government may have for the rail corridor," the spokeswoman said.
But that comes as little comfort to Mr Dale.
"It's especially hard when they (the State Government) say they try to promote small business. That's not promoting it, it makes it bloody hard," he said.
"Why should I have to pay for being next to a defunct line? It's just revenue raising."
Source: Quest News