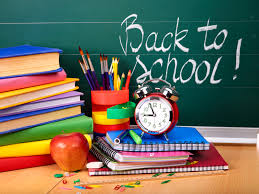 Back to school after Australia Day in 2016
Queensland state schools will start the 2016 year on Wednesday 27 January after Education Minister Kate Jones approved a change to the school calendar.
Ms Jones said parents and teachers had all advised they would prefer school to start back on the Wednesday after Australia Day.
We had the situation where students were coming back from their summer break for only one day, then celebrating Australia Day on the Tuesday and then back to school on the Wednesday, she said.
Parents know how important routines and consistency are ? especially for Prep students beginning school for the first time.
Monday 25 January will now be a pupil-free day with the school term to start for students on Wednesday 27 January.
Ms Jones said former Education Minister John-Paul Langbroek moved against the advice of P&Cs Queensland, Principals Associations and Education Department regional directors in making his original decision.
I am told initial consultation indicated unanimous support for a Wednesday 27 January start of the 2016 school year, she said.
As a parent and as Minister for Education I cannot understand why the former minister made this decision.
Parents and teachers have been telling me they want a consistent start for the school year.
P&Cs Queensland CEO Kevan Goodworth has also written to me to convey his support for commencement of the 2016 school year on Wednesday 27 January.
The Minister for Education has the authority to approve term dates and student holidays for state schools.
School calendars will now be updated and the new Term 1 2016 start date will be communicated to all schools.