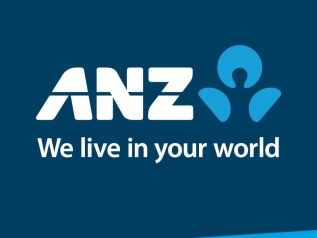 ANZ to pay $13m in customer compensation
More than 200,000 ANZ customers will share in $13 million in compensation after the banking giant failed to pay them enough interest on their savings accounts.
But most of them will receive less than $35 each in compensation, with around 100,000 customers estimated to be owed less than $5 each.
The corporate regulator says ANZ failed to accurately apply bonus interest to its Progress Saver Accounts for several years.
ANZ reported the mistake to the Australian Securities and Investments Commission after a customer complained in August 2013.
The bank has apologised to its customers and has blamed a computer error.
"Over the past month we have been refunding the amount underpaid to impacted customers, which includes an additional amount of compensation in recognition of the bonus interest not being paid at the correct time," an ANZ spokeswoman said.
"The majority of customers have now been reimbursed, and we expect the refund process will be finalised this week."
It's the second time this year that ANZ announced multi-million dollar compensation packages for customers.
In April, ANZ said it would pay back $30 million to 8,500 customers who paid for priority access to financial advisors, but did not get the annual reviews to which they were also entitled.
The mistakes uncovered at ANZ follow similar errors and compensation payouts by the Commonwealth Bank and National Australia Bank.
BIG BANK REFUNDS
Oct 2015 - CBA refunds $7.6m to agribusiness customers for interest rate and fee errors
Jul 2015 - NAB pays out $25m to 62,000 wealth management customers who were short-changed
Jun 2015 - Macquarie Investment Management refunds $5.5m to 2,300 customers overcharged in fees
Apr 2015 - ANZ pays back $30m to 8,500 customers who missed annual reviews from financial advisors
Aug 2013 - Bank of Queensland refunds $34.5m to 38,000 customers who were overcharged fees and underpaid interest
Source: AAP