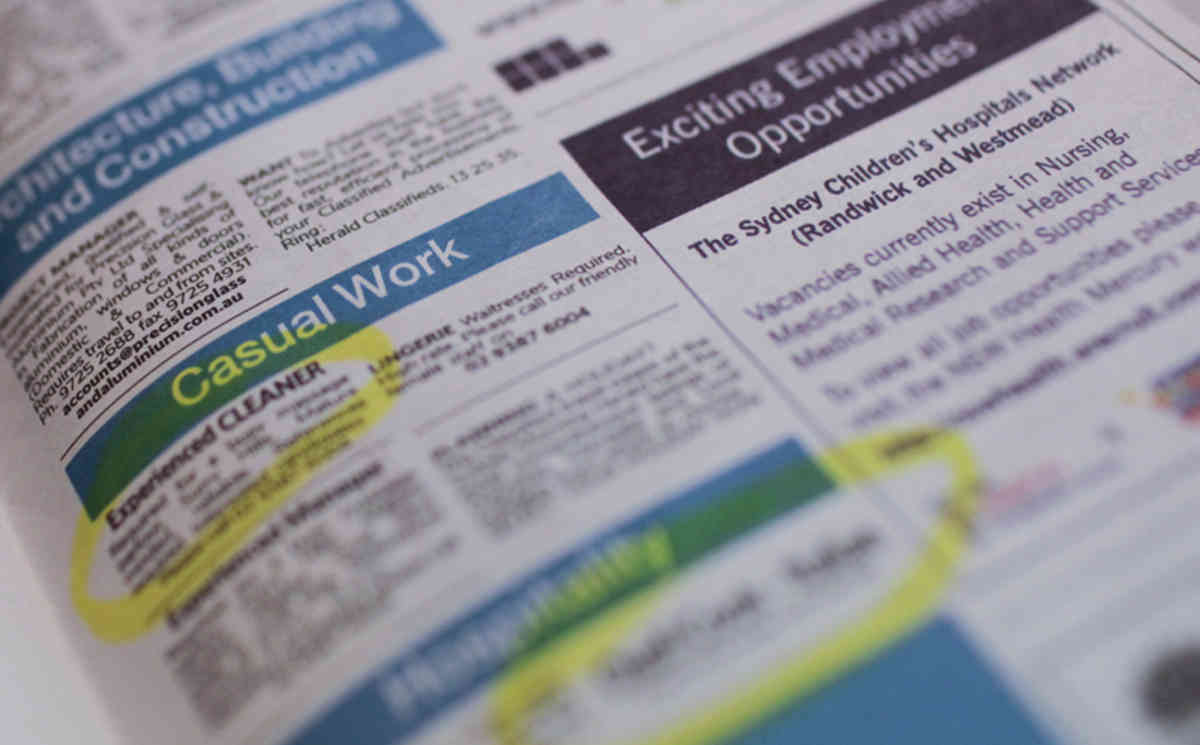 Unemployment rate unchanged at 6.2 per cent in September
Australia's unemployment remained steady at 6.2 per cent last month, although the number of jobs fell by 5,100.
While the jobless number is in line with expectations, the employment number is a disappointment, with the market expecting around 5,000 jobs to have been created in September.
It is the first drop in job numbers since April this year.
Full-time workers were the main casualties, losing 13,900 jobs last month.
However a decline in the participation rate ? or the number of people looking for work ? kept unemployment in check.
Tasmania enjoyed a significant fall in unemployment, falling to 6 per cent from 6.4 per cent in August.
Unemployment also fell in New South Wales, Queensland and South Australia but edged up in Victoria.
Western Australia's jobless rate remained steady at 6.1 per cent.
The participation rate, which refers to the number of people either employed or are actively looking for work, fell to 64.9 per cent from 65.0 per cent in August.
AMP Capitals Shane Oliver said while the figures were volatile, Septembers employment was weaker than expected.
Dr Oliver said he expected the unemployment rate to trend slowly up, especially if mortgage rate hikes flowed through to consumers and impact spending.
The Australian dollar slipped on the news, buying 73.1 US cents.
Source: ABC News & Other Sources