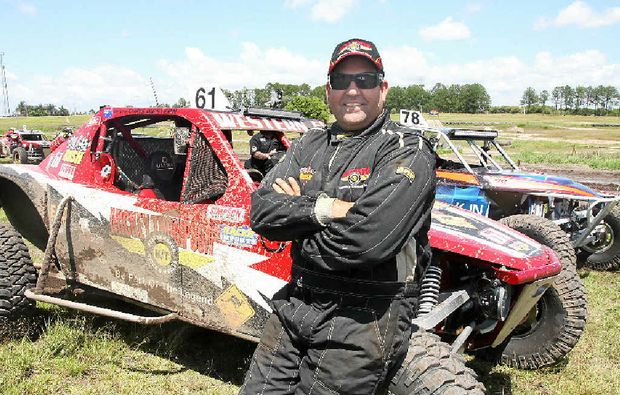 Thrillseekers feel the rush with new off-road racing venue
Caboolture thrill seekers can get their adrenalin pumping close to home after Off Road Rush expanded north.
The Gold Coast company has been giving the public the opportunity to experience off-road racing for 15 years now and has now made a new base off Pumicestone Road at the old Farm Fantastic site.
Owner Chris Western had been racing in the Australian Off-road Championships for 25 years and was excited to bring Caboolture residents the same feeling he gets when competing.
"We run off-road buggies and turbo-charged WRX Subarus," he said.
"And we have $100,000 V8 buggies that people get to drive which are same cars that we actually race as well."
off road rush :
He said there was no taking it slow just because it wasn't a real race either.
"We probably get up to 150kmh and we've got a few jumps we can get airborne on which people love and there's plenty of room for people to slide," he said.
"We want to take them out of their comfort zone and get them to go as fast as they can in their ability because we know the cars can."
Chris said Off Road Rush was something he wanted the whole family to experience.
"At seven-years-old they can have a go as a passenger and at 12 years they can drive it," he said.
"If I can get the general public to come out and experience what we have and do then it makes our day."
He said it was even better if the experience was educational as well.
"Once they hit the slide and we tell them about hand position and they can hold it, they go I didn't even know that, or throttle position or gear selection or looking up and vision, all the little tricks that we tell them.
"If they can take away one thing well that's bonus for them enjoying the experience as well."
Chris encouraged those interested to book online at Off-Road Rush Website .
"It's all about having fun and in a safe environment," he said.
"And it's here in their backyard."
Source: Caboolture News