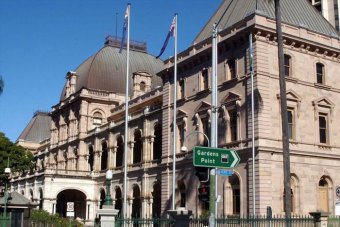 Queensland MPs in large electorates to be given an extra $18,000 for travel
Queensland MPs living in expansive electorates must be handed an extra $18,000 a year to spend on travel, the state's Independent Remuneration Tribunal has ruled.
An analysis of expenditure for last financial year found 94 per cent of MPs spent less than 80 per cent of their general travel allocation, but three living in large regions nearly spent over their allocation, and one did.
The MPs for Cook, Dalrymple, Gregory, Mt Isa and Warrego must receive an extra $16,000 a year in their general travel allocation, taking it to $77,720, the tribunal said in its latest ruling tabled in Parliament on Friday.
Their car allowance will be upped by $2,000 to $42,000, as will that of a handful of other regional MPs.
"The Tribunal considers that it is more efficient for these MPs to use air travel within their electorate rather than drive," it said.
"This increase is provided to allow greater use of flights within the electorate and enhanced capacity to overnight within the electorate and hence reduce the amount of travel time.
"In many cases, commercial air travel is not a feasible option and MPs must either book charter flights or undertake long trips by road with overnight."
The tribunal significantly changed the MP allowances system in late 2013, scrapping the previous system of over 30 allowances into three general allowances covering electorate, information and communication expenses, and travel.
In the latest report, the tribunal decided to merge the Electorate Allowance and the Information and Communication Allowance into one - saying it would improve both flexibility and simplicity for MPs and the Parliamentary Service.
That allowance will increase by 2.5 per cent from next year.
It found 88 per cent of MPs spent within their electorate allowance, however 66 per cent overspent their Information and Communication Allowance.
The overspend had to be covered personally by the MP.
Source: ABC News