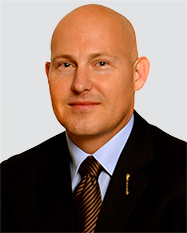 Queensland house approvals rise for the fourth month in a row
Acting Premier Curtis Pitt said another rise in house approvals showed the continued confidence in the Queensland economy.
This is the fourth month in a row we have seen a rise in the number of approvals for new houses, Mr Pitt said.
According to the Australian Bureau of Statistics, house approvals in Queensland rose 1.9 per cent in August in trend terms ? the highest increase of any State.
It shows Queenslanders remain confident in the States economy.
The latest ABS statistics, released this week, reveal total dwelling approvals in Queensland were 11.2 per cent higher over the year to August 2015.
In trend terms, a total of 3670 dwellings, including houses, units and apartments, were approved in Queensland in August.
Mr Pitt said approvals for units and apartments were slightly down in the month by 2.5 per cent but were 20.8 per cent higher over the year. Dwelling investment in Queensland rose 8.7 per cent in 2014-15.
Looking ahead, the strong pipeline of apartment projects, along with strengthening house approvals, will support continued growth in dwelling construction activity in Queensland, he said.
There is an optimistic market in inner-city Brisbane, Brisbane South and the Gold Coast continuing to drive construction activity.
There has never been a better time to build in Queensland, with interest rates expected to stay low for a sustained period of time.
Queensland housing generally has a marked affordability edge over the major southern capitals and there are more attractive rental yields in Queenslands south east than in Sydney or Melbourne.
Mr Pitt said the Palaszczuk Governments first State Budget, with its clear focus on jobs, growth and investment, was creating the conditions for stronger growth in the Queensland economy.
Since January this year, 28,500 new jobs have been created in Queensland in trend terms, he said. That is adding to the continued confidence in the States economy.