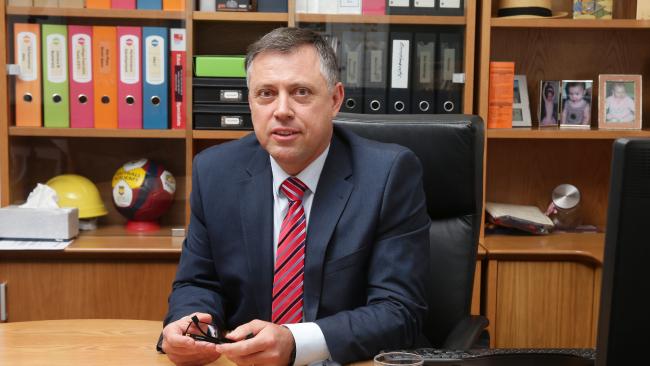 Push for more independent public schools in Queensland, particularly Pine Rivers
There's only one independent public school in the Pine Rivers region, but more may be on the way as the State Government plans for an extra 120 across Queensland by 2017.
Paul Pengelly has been the principal at Murrumba State Secondary College since it opened as an independent public school in 2012. It was one of the first 19; today there are 130.
Its (about having) a greater level of autonomy for schools but, most importantly, putting local decision-making into the context as well, Mr Pengelly said.
So (the key is) giving communities a say in the running of their schools. I was appointed six months before we opened, so that first six months was about community consultation and for me that was a wonderful experience.
Independent public schools are still largely bound by the same curriculum as public schools, but the status does provide some leeway around recruiting teachers, a process overseen by a board that is elected by a schools P&C committee.
In September 2014, the former State Government signed a deal with the Federal Government stating that if Queensland found 130 more public schools that were happy to go independent, the state would get $12.88 million in funding.
Applications to become an independent public school closed on October 16. A Department of Education spokesman said a list of schools which had signed up would be released towards the end of the year.
Source: Quest News