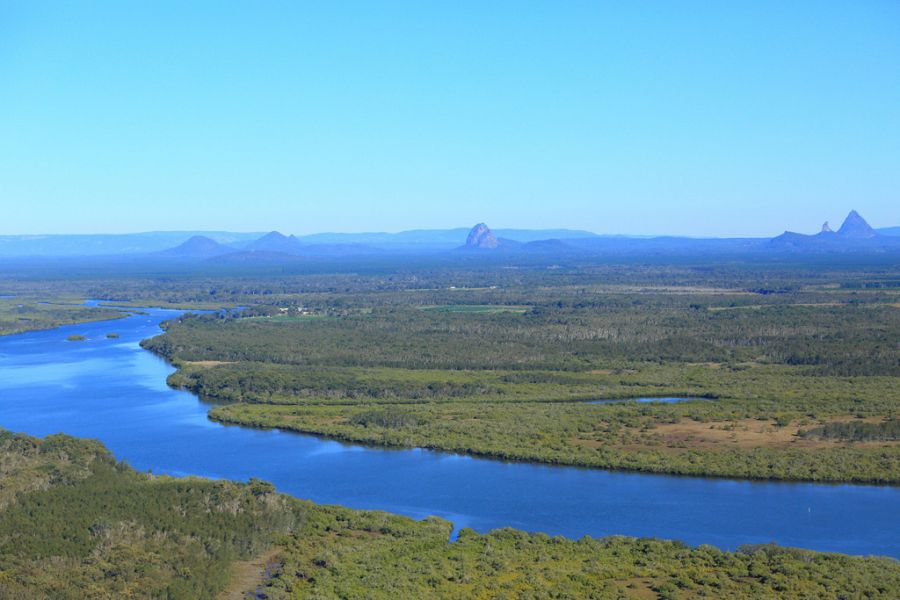 Powerful partnership delivers results for Pumicestone
An implementation update for the Pumicestone Passage and Catchment Action Plan shows that two years in, 88 per cent of the 41 actions are either in progress or completed, demonstrating the power of a partnership between Sunshine Coast Council, Moreton Bay Regional Council and 30 other local organisations.
The achievements to date have been outlined in a progress report, available now on the Sunshine Coast and Moreton Bay Regional Council websites.
Sunshine Coast Environment Portfolio Councillor Jenny McKay said the partnership, referred to as the Pumicestone Catchment Network, remains focused on protecting and enhancing the Pumicestone Passage and its Catchment.
"Getting 30 plus organisations to work together is a significant achievement in itself so having 88 per cent of the actions in progress or completed shows the strength of this partnership, the commitment the groups have to the passage and its catchment, and the high value they place on the role of the passage in our region," Cr McKay said.
"The network will continue to work together to deliver the remaining actions, to keep the momentum going and ensure this valuable asset is effectively managed and enhanced for not only today's residents and visitors but for the future."
Moreton Bay Regional Council's Deputy Mayor Mike Charlton said the Pumicestone catchment was vast and included both the Moreton Bay and Sunshine Coast council areas.
"That's what makes the partnership between the Moreton Bay and Sunshine Coast councils, and industry and community groups so important," Cr Charlton said.
"From farming and forestry to urban development, there are many competing land uses in the Pumicestone catchment that influence the quality of the Ramsar listed wetlands and state designated Marine Park and Fish Habitat Area.
"This year's Healthy Waterways report card results for the Pumicestone catchment are encouraging and demonstrate the importance of partnerships to the sustainability of our waterways for future generations
Actions in focus:
$16 million invested at the Caloundra Landfill to minimise site impacts on the water quality of Lamerough Creek.
Seven kilometres of streamside vegetation being restored along lower Bells Creek to enhance habitat areas.
Innovative stormwater treatment infrastructure installed in new developments to protect water quality in the Pumicestone Passage.
The Passage of Time forum showcased community stories to build ownership and awareness of catchment values and issues.
Trialling new techniques for best practice nutrient and stormwater management to improve water quality and agricultural productivity in the Back Creek sub-catchment.
? Local water quality monitoring in the Six Mile-Elimbah and Ningi Creek sub catchments to identify the sources of nutrients entering catchment waterways.
? Mapping of ecosystem services and functions for incorporation into the new Moreton Bay Regional Council draft planning scheme and planning for new green infrastructure.
? Mapping and analysis of unsealed roads and crossings in rural areas to identify priority areas for remediation which has led to a trial practices on 3 crossings of Elimbah Creek, such as improved drainage management, new road base materials and roller compaction.
"A sustainable Pumicestone catchment is everybody's business," Moreton Bay Deputy Mayor Mike Charlton said.
Source: My Sunshine Coast dot com dot au