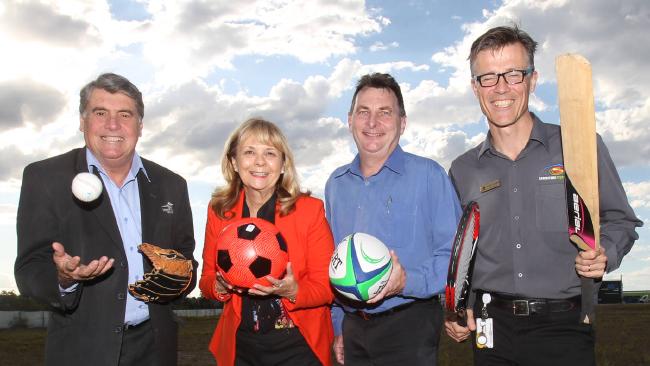 Moreton Bay Regional Council approves new sports club for North Lakes, run by Caboolture Sports Club
A licensed sports club for North Lakes has been approved by Moreton Bay Regional Council, which will see the $25 million complex be built next year and open in 2017.
The approval, given last month, paves the way for Caboolture Sports Club to open a new venture at North Lakes ? the areas first club venue.
Four blocks of land at Flinders Pde, in the business precinct, will be transformed into a 320-seat bistro, bar, gaming and function centre from early 2016.
Caboolture Sports Club chief executive Kelvin Patch spoke to local sporting groups recently about the clubs ability to not only offer financial assistance but training and guidance for club officials.
Mr Patch said the aim was to provide an affordable, traditional community-based sporting club that ?contributes to the community it serves.
We want to be an integral part of this growing, vibrant community with our research indicating a possible membership base of more than 12,000 people to help us deliver support to dozens of sporting and volunteer organisations, he said.
Councillor Julie Greer (Div 4) said she had received strong feedback in support of the new sports club.
This is a welcome investment in our community, for our community, that will also bring financial and in-kind support for local sporting teams and the not-for-profit groups that make our region a great place to live, Cr Greer said.
She said last year Caboolture Sports Club had supported 38 sporting clubs.
Mayor Allan Sutherland said the project would create about 80 jobs during construction and 100 ongoing hospitality jobs.
Source: Quest News