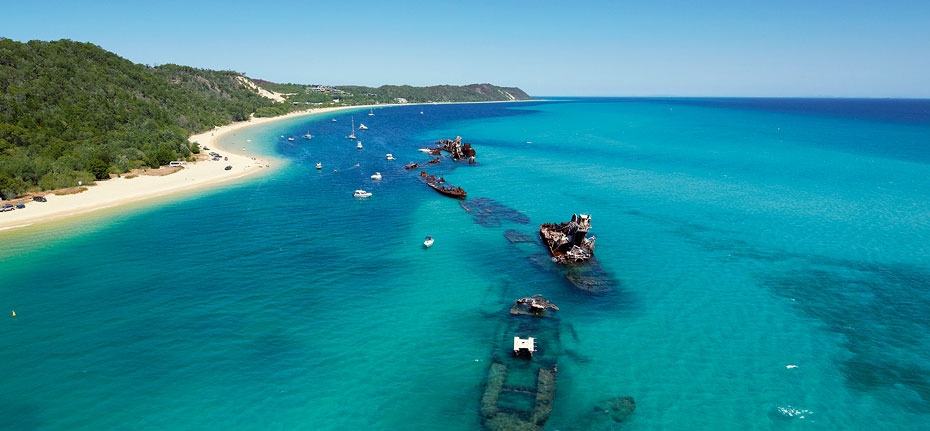 Moreton Bay catchments water quality in good condition
A newly evolved Healthy Waterways Report Card has found the condition of the Central and Moreton Bay catchments range from fair to excellent, Environment Minister Dr Steven Miles announced today.
Dr Miles said the 2015 Report Card, released today (Thursday 22 October) by not-for-profit organisation Healthy Waterways Ltd, now involves a more holistic monitoring approach that will, for the first time, include a Waterway Benefits Rating.
The new look Report Card now considers the level of economic and social benefits that our waterways provide, so we can still see the environmental outcomes but we can also see how those outcomes enhance the communitys quality of life.
The Queensland Government is strongly committed to continuing to partner with Healthy Waterways to protect the health of our waterways which not only sustain delicate ecosystems but are also vitally important to our regional economies and provide many recreational benefits which contribute to our general health and wellbeing, Dr Miles said.
Dr Miles said the Central catchments are generally in fair condition, and local communities receive between moderate to high social and economic benefits from the waterways.
The Caboolture and Redlands catchments both received a C+ environmental grade and a waterway benefit rating of 3.5 (out of 5), while the Pine catchment received a C grading and a waterway benefit rating of 3.
The Lower Brisbane catchment received a C- environmental grade and a waterways benefit rating of 2.5.
Water quality is most estuaries is improving due to ongoing upgrades to wastewater treatment plants over the last decade.
The Bay zones were this regions best performing areas with the Eastern Bay zone receiving an A, the Broadwater an A-, the Central and Southern Bay zones both received a B+, while the Western Bays zone got a B.
Key habitats such as mangroves and seagrass provide extensive recreational and commercial fishing opportunity across the Bay zone areas.
However, sediment and nutrient runoff from urbanisation and past flooding events are the main risks to water quality in the Central Catchments and Bay Zones, Dr Miles said.
Member for Bulimba Di Farmer said stormwater management and the implementation of erosion and sediment control measures were important to reduce these pressures.
There is also plenty the community can do to help. Our community places a high value on the waterways, rating their ability to use them between moderate and high in the report card.
There is a high number of waterway related volunteer opportunities available in this area which have the potential to further connect the community with their local waterway, Mrs Farmer said.
Healthy Waterways Chief Executive Officer Ms Julie McLellan said it was important to note the 2015 Report Card environmental grade cannot be directly compared with previous years due to the evolved methodology used this year.
Since we began monitoring South East Queenslands waterways in 2000, our main aim has been to reduce point source pollution.
Over these years, the amount of pollution entering our waterways has improved significantly so our focus has now shifted to addressing the increasing issue of the impact of sediment and runoff on our waterways.
This years report highlights the need to accelerate our efforts to reduce gully and in-stream erosion in rural areas, and to better control erosion and sediment runoff from urban development and construction, Ms McLellan said.
The full list of results across all South East Queensland catchments, including the Central and Bay Zone catchments, is available on the Healthy Waterways website (external site).