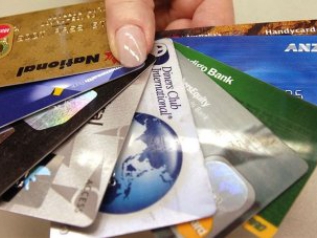 Govt has surcharges, super in its sights
Unfair credit card surcharges will be banned and workers will have greater choice of superannuation funds under federal government financial changes.
The government has also signalled tougher standards for financial advisers in its long-awaited response to the Murray inquiry into Australia's financial system.
The inquiry, chaired by former banker David Murray, put forward some 40-odd recommendations to former treasurer Joe Hockey nearly 11 months ago, a majority of which have now been accepted.
Under the government's proposed changes delivered on Tuesday, merchants will be prevented from imposing credit card surcharges that exceed the cost of accepting a card payment.
To put a stop to the unfair gouging of credit card users, with some surcharges as high as 10 per cent of the purchase price, a 'fair dinkum' test will be introduced and enforced by the Australian Competition and Consumer Commission.
'It has to be about the fair dinkum cost of what someone is actually absorbing and passing on,' Treasurer Scott Morrison told reporters.
The Australian Greens want the crackdown extended to bank ATM fees and will look into amending legislation when it comes before parliament, saying people shouldn't be paying for the privilege to access their own money.
On superannuation, workers will have greater choice of default funds, making the sector more competitive.
'It's not the fund's money, it's not those who run the fund's money, it's the workers' money,' Mr Morrison said.
Workers shouldn't be prevented as they were now under various agreements and awards from having their own money going to the fund of their choice, he said.
The government will ask the Productivity Commission to provide a framework to help people to make good superannuation choices.
Industry Super Australia chief David Whitely urged the government to put the interests of members before the commercial interests of the banks.
He accused them of 'relentlessly lobbying' to remove consumer protections for default super funds.
The government will also look to ensure financial advisers are required to hold a degree and continually undergo professional development, aimed at raising the standards of an industry tarnished by a recent history of poor practices.
Commonwealth Bank and Macquarie Group have so far paid millions of dollars in compensation to customers who received bad advice, while National Australia Bank has sacked some of its financial planners.
The government is also calling on banks to retain additional funds to ensure the financial system remains resilient during difficult times.
Australian Bankers Association boss Steve Munchenberg warned that bank customers will have to wear the cost of their raising extra capital and could face interest rate hikes, similar to those introduced by Westpac last week.
But Mr Morrison said while there was an extra cost, 'that doesn't mean (the banks) have to act on it'.
Labor welcomed the long-waited response to the review and hoped it could work with the government on its proposed changes.
Source: AAP