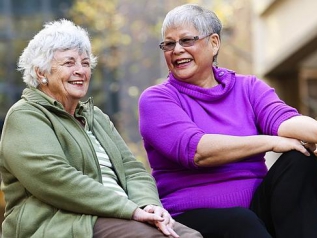 Expert Taskforce appointed to assist ageing Queenslanders
A taskforce of industry experts has been appointed by the Palaszczuk Government to identify affordable and independent housing options for ageing Queenslanders.
Seniors Minister Coralee ORourke announced the appointment of the Advisory Taskforce on Residential Transition for Ageing Queenslanders today, delivering on a key election commitment to support Queensland seniors to retain their independence.
We understand that seniors can be faced with barriers such as cost of living, equality and independence when it comes to housing options as they get older, Mrs ORourke said.
The primary focus of the taskforce will consider the needs of older people and will aim to improve choice, affordability, fairness and independence, while reducing complexity in their transition to aged care.
The taskforce will consider and advise the State Government on options for the supply of housing, supports and other initiatives that will improve choices for Queensland seniors.
The Palaszczuk Government is committed to working with the experts to ensure all options are explored, and that older Queenslanders can have access to the best and most appropriate housing options.
Minister ORourke said the 11 representatives on the taskforce included industry-leading property and finance experts and high-profile leaders from the seniors sector, government and academics.
The members of the taskforce bring a wide range of knowledge and experience, led by independent chair Professor Laurie Buys from QUT, a social science researcher focussing on active ageing.
Housing and Public Works Minister Leeanne Enoch said the taskforces work would build on what the government was already putting in place regarding Queenslanders transition to retirement.
We are currently reviewing laws overseeing retirement villages and residential park homes and working on guidelines for liveable and visitable housing, Ms Enoch said.
The taskforce will carefully look at our seniors and what our aging population will need.
And it will be particularly mindful that in the 25 years to 2036, the number of Queenslanders aged 65 and over is expected to increase from 429,000 to 1.4 million.
Ms Enoch said the latest Census data indicated that 77 per cent of Queenslanders aged 65 and over lived in their own homes, while about 10 per cent rented privately, and about 9 per cent lived in retirement villages and residential park homes.
The Taskforce will provide a report with advice and recommendations to the Palaszczuk Government by 31 August 2016.
Members of the Advisory Taskforce on Residential Transition for Ageing Queenslanders are:
Professor Laurie Buys, Queensland University of Technology
Mr Chris Mountford, Property Council of Australia
Mr John Stalker, Council on the Ageing Queensland
Ms Ruth Toomey, Queensland Council of Social Service
Mr Mike Essert, Department of Housing and Public Works
Ms Leigh Roach, Department of Communities, Child Safety and Disability Services.
Professor Luke Connelly, University of Queensland
Mr John Nesbitt, Suncorp
Ms Penny Car, Tenants Queensland
Ms Wendy Lovelace, Queensland Action for Universal Housing Design
Representatives from Department of Social Security