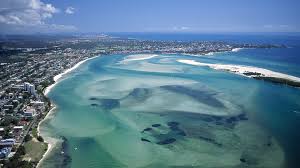 Countdown to Sunshine Coast 2016 Police and Emergency Services Games officially begins
The countdown to the Sunshine Coast hosting one of the biggest events on the national police and emergency services calendar has officially begun.
Police, Fire and Emergency Services Minister joined with police and emergency services representatives at Sunshine Coast Stadium tonight, one year out from the Opening Ceremony of the 2016 Australasian Police and Emergency Services Games.
The Australasian Police and Emergency Services Games have a long and proud history. What started in the 1980s as an Australian-only police event soon grew to incorporate the entire emergency services family from across the country, New Zealand and the Pacific, Minister Miller said,
Its an incredible opportunity for some of our communities bravest and most dedicated to come together, have some fun, promote health and fitness and show off their athletic prowess.
Sport is something that unites us ? and at times divides us, so I have no doubt friendly rivalry between police and emergency services jurisdictions will be on display.
Minister Miller said the Games werent just a great opportunity for competitors, but for the Sunshine Coast as a whole.
The Palaszczuk Government knows that hosting major events like the Australasian Police and Emergency Services Games can provide an economic boost to their host cities, Minister Miller said.
This means a boost for our hard-working local small business owners and tourism operators ? and that is a great thing.
The Sunshine Coast is truly one of the jewels in the Queensland tourism industrys crown and I certainly look forward to welcoming the 3,000 plus competitors and the estimated 6,000 loved ones, officials and spectators here in October next year.
Congratulations to the 2016 Games organisers and I wish them all the best for the preparations that lie ahead.
The Australasian Police and Emergency Services Games will run between October 8 and 15 2016 on the Sunshine Coast.