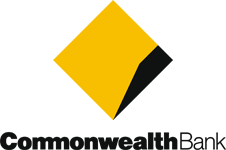 CBA joins Westpac in hiking mortgage rates
Just when memories were beginning to fade, the threat of a desalination plant has been put back on the table by the Queensland Government.
Water for Life, Seqwater's first draft of a proposed 30-year plan to secure the region's water future, has listed a desalination plant in the north as a possibility, and sparked fears that Bribie Island may again be listed as a potential site for the plant.
Bribie Island Environmental Protection Association member John Oxenford said the return of a possible desalination plant was a surprise.
"People thought that it was over, that they would look for other options,"the Woorim man said.
"It's something that's going to affect the community for a long time."
Marine biologist Dr Ben Diggles said a desalination plant on Bribie would be a significant loss for the environment.
"The water intake kills plankton, so when the water goes in, marine animals die, and when the water comes out, it's brine, which is dangerous to marine animals. That's effluent that has to be managed. We need to remember it is a marine park at Bribie, and it would be basically using it as a dumping ground."
Seqwater spokesperson Mike Foster said the eventual decisions would be determined by long-term community feedback.
"I think it's really important to understand there is no absolute decision, not only about different sites, but we're not even close to making decisions on what the future source needs to be. We are unabashedly saying in terms of sources everything is on the table, but we need to work through it as a community."
Seqwater is currently accepting feedback from the community at SEQ Water.
Source: Caboolture News