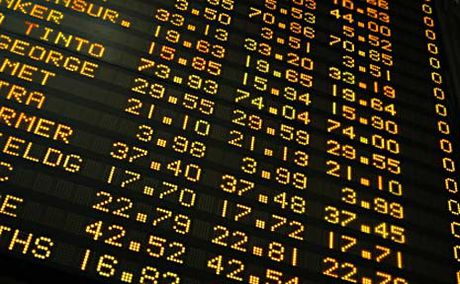 Australian share market follows global stocks to close higher for fifth straight day
Sentiment on the Australian share market was set by the release of the minutes from the US Federal Reserve's latest monetary policy meeting.
The minutes showed the Fed thought the US economy was close to warranting an interest rate rise in September but decided to wait for proof a global economic slowdown was not pushing the United States off course.
Global markets lifted and Australian stocks followed suit, closing higher for the fifth straight day, with resources, energy and banking stocks leading the increase.
Australia's largest investment bank, Macquarie Group, rose 4 per cent to at $80.94, while BHP Billiton managed a 2.4 per cent rise to $25.60 and Santos lifted 8.5 per cent to $5.97.
The All Ordinaries closed 1.3 per cent higher at 5,309, while the ASX 200 added 69 points to 5,279.
The value of loans approved to owner-occupiers jumped 6.1 per cent in August, but in contrast, the latest figures from the Bureau of Statistics found the value of loans given to property investors fell 0.4 per cent.
The banking regulator has tried to limit the amount of loans to investors by capping credit growth to less than 10 per cent a year.
Meanwhile, official figures showed overall home loans rose by a seasonally adjusted 2.9 per cent in August.
And the competition watchdog is forcing Telstra to lower the price it charges to other telecommunications companies by 9.4 per cent across the board, with the new prices to apply from November.
The move has the potential to lower telephone and internet bills for consumers but ACCC chairman Rod Sims said there was no guarantees consumers would see any benefit from the changes.
The Australian dollar continued to climb in Asian trade today and was buying 72.83 US cents at 5:30pm AEDT.
It was worth 64.52 euro cents, 47.38 British pence, 87.39 Japanese yen and $NZ1.09.
In commodities, West Texas crude oil closed at $US49.41 a barrel, Tapis rose to $US55.82 a barrel and spot gold edged up to $US1,146 an ounce.
Source: ABC News