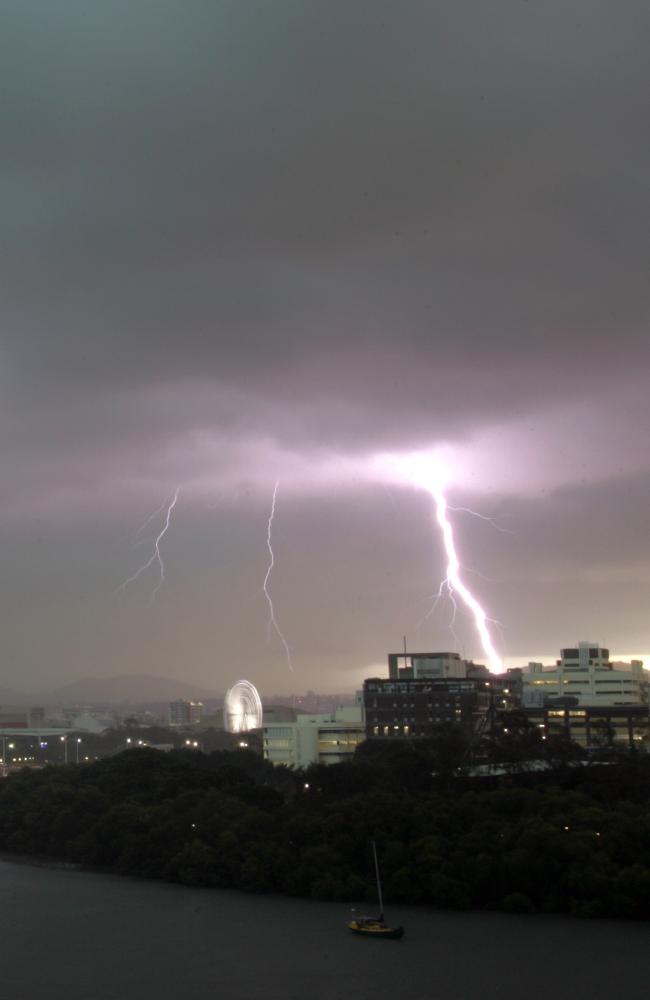 At least 20 SuperCell Storms expected as The State Government launch's its Get Ready campaign aimed at encouraging people to prepare for severe weather
Southeast Queensland residents should brace for about 20 storms this season, including the chance of some supercells.
Weatherzone forecaster Rob Sharpe said the worst storms formed in the Brisbane region when there was a weak El Nino or neutral conditions.
Brisbane and the southeast are storm hot spots, with the severe weather events often funnelled towards the coast from the Great Dividing Range. Last year the highest storm activity recorded by the Bureau of Meteorology was in November and December.
The State Government will today launch its Get Ready campaign aimed at encouraging people to prepare for severe weather.
Mr Sharpe said a combination of moisture, surface heat, high altitude cold air and a front or trough were needed to form storms, but the El Nino could reduce humidity levels therefore reducing the number of cloudbursts.
. Storms could occur anywhere, but the height of the range near Brisbane caused lift which led to instability.
Activity was generally directed east by mid-level westerly steering winds.
Storms could form rapidly right over the city or even off the coast but it was rare that an offshore event was driven onshore,? Mr Sharpe said.
When supercells formed they could move away from mid-level steering winds, leading to radical turns which made their track difficult to pick.
The weather bureau has forecast the chance of a storm late tomorrow and on Wednesday.
Storms on average cause more insurance damage than cyclones, earthquakes, bushfires and floods.
Queensland Urban Utilities spokeswoman Michelle Cull said a major issue overlooked by many Brisbane residents in storm season was the need to have at least three days supply of water on hand.
People tended to prepare for blackouts but did not realise that the event could cut water supplies.
Hundreds of homes on hills rely on water boosters to pump supply, meaning if power is cut, so is the water, she said.
In most rural areas storms are welcomed as they bring much needed rain at the end of the dry season.
In the Gulf of Carpentaria they replenish water supplies and boost grass growth before the monsoon arrives.
The weather bureau deems a storm severe if wind gusts exceed 90km/h; if it produces flash flooding; if the storm has hail of more than 2cm or if tornadoes form.
Get Ready Week runs from 12-18 October and people are urged to go to the RACQ Get Ready Queensland website to learn about how to prepare for any disaster that could strike this summer : Queensland Government Get Ready For Storm Season