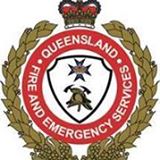 Are you storm and flood prepared? Now is the time Brisbane & Moreton Bay Region !!!
As Brisbane & Moreton Bay Region starts to see more storm activity, the State Emergency Service (SES) is advising greater Brisbane residents to start their storm and flood preparation.
Brisbane SES Regional Manager Steve Waddell said Brisbane & Moreton Bay Region had already experienced storms this year and residents should not be complacent.
Severe storms can strike at any time and natural disasters rarely give much warning. We only need to look back to last November when we had a very dangerous storm with large hail stones that swept through Brisbane CBD and surrounds causing a large amount of damage, Mr Waddell said.
SES volunteers attend many jobs to homes that are not prepared for disasters.
Its important that each and every household is prepared to do what they can to minimise risk and survive.
Mr Waddell said residents could start with simple activities like clearing backyards and gutters as well as checking the integrity of their roofs.
Full gutters can cause rain water to back up into eaves, causing leaks in heavy downpours and putting strain on your roof, he said.
For tiled roofs, ensure there are no damaged, cracked or lifted tiles and that all seals around skylights, chimneys or valleys are in good condition.
For tin roofs, check for lifted or rusted nails or sheets of loose tin that might leak or lift off in strong winds. Most SES call outs during storm season are to roof damage caused by full gutters, fallen branches or storm debris.
Mr Waddell said flood preparation around the home was also an important step towards surviving and coping with natural disasters.
Identify where and how to turn off the mains supply for water, power and gas at your home and purchase emergency essentials to have on hand, such as: containers to store drinking water and hessians bags or sand for sandbagging indoor drains to prevent sewerage backwash from flooding, he said.
Ensure your home, contents and car insurance is current and covers your assets adequately.
"If you live in a flood-prone area, make sure you store poisons well above ground level and identify which indoor items you will need to raise or empty if flood water threatens your home.
It is also a good idea to check with your local council about flood plans which detail problem areas and evacuation routes and centres. If available, consider subscribing to text alert services from your local council to receive information from them in the event of a disaster.
Mr Waddell also reiterated that households should have an emergency kit and make sure family members knew their emergency plan.
Your emergency plan should include the specific needs of all family members and outline the steps they should take should an emergency situation arise, he said.
Practice your emergency plan with everyone in your household every few months to make sure all occupants know what to do if an emergency occurs.
Discuss your emergency kit with your children; make sure they know what items are included and where it is kept.
Everyone in your household should be involved in your disaster preparations so they understand the risks and appropriate actions required in an emergency. For more information on preparing for storm season visit Disaster Website