101.5 FM Gig Guide
as heard on Saturday Cruise-With Nikki The Gig Guide Show 3-6pm every Saturday...
Lucy Sonter's Website
Click here to jump to future major concerts with tickets available (bottom of the page).
FRIDAY 17 NOVEMBER 2017
"Empyre" - We are EMPYRE! a stellar and formidable Rock and Party Band, "NOT JUST A COVERS BAND" Our Empyre has been built by 4 passionate and dedicated musicians We perform a "show" for you - not just another gig. Caboolture R.S.L. Fri 17 Nov. Free show. Empyre
"RICHARD CLAPTON" - To celebrate his critically acclaimed new album, The House of Orange, legendary singer songwriter Richard Clapton is hitting the road again for his 2017 National Tour. Richard Clapton continues his version of the never ending tour in 2017. For four decades Richard has been on the road with songs that go right to the heart of the Australian psyche performed by some of the best musicians around. His live shows bring the house down every time.
This year Richard has assembled a show that features his greatest hits which have been refreshed by his adventures in Nashville and he will be featuring songs from his highly acclaimed album "The House of Orange". The Tivoli Brisbane Fri 17 Nov 7:30pm. Richard Clapton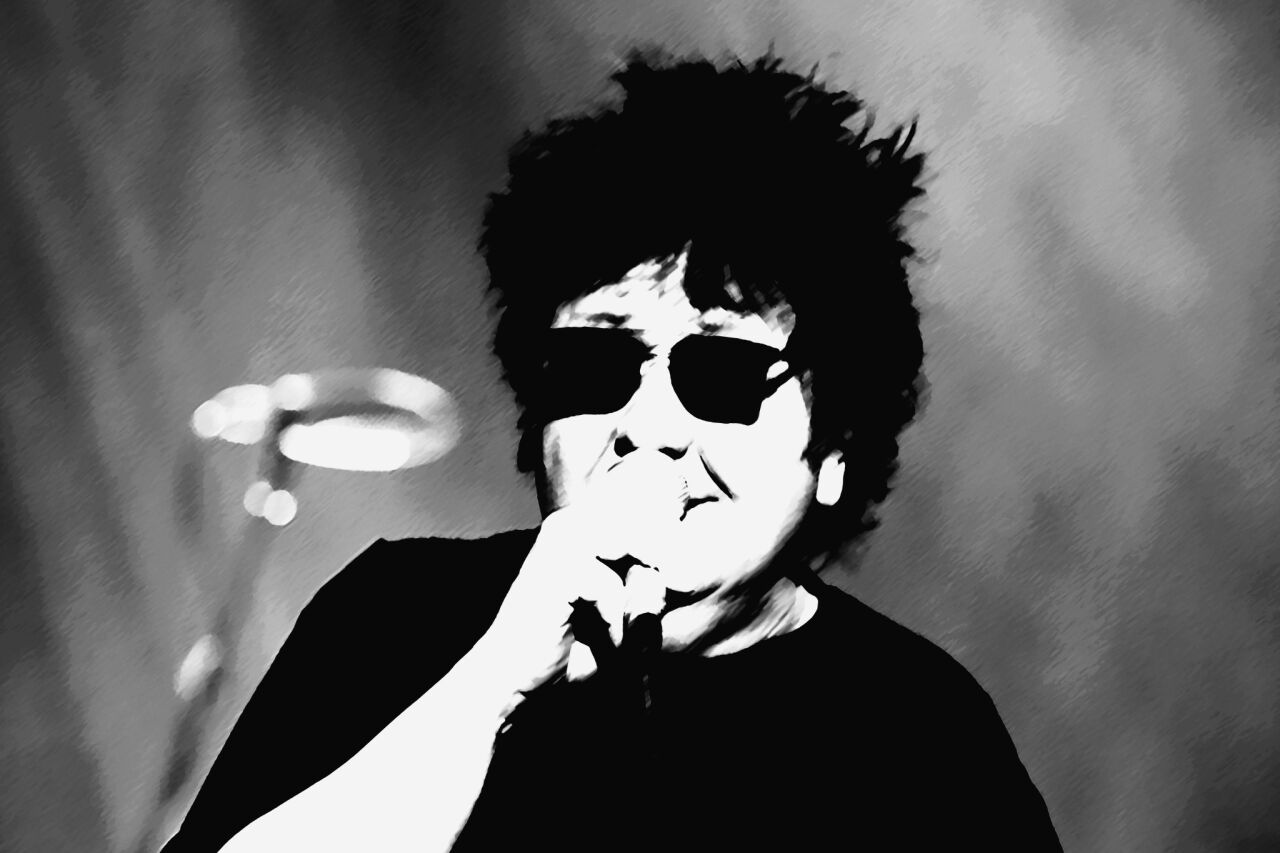 "Hat Fitz and Cara" - can in no way be mistaken for a dainty duo. They are festival favourites throughout Canada, America, Australia, Europe, and the UK and it has been said they pack more energy into one song than most have in an entire career. A unique combination of hill-style Gospel blues with old timey flavourings and stripped down to just voices, guitar and vintage drums,
Hat Fitz & Cara embellish impeccable rootsy originals with soulful vocals reminiscent of a time once forgotten. Launching their fourth album, 'After The Rain' is a unique vintage sound that these two have created themselves yet it is packed with a modern punch that cannot be denied once seen live. The Old Museum Brisbane Friday 17 November Doors 6.30pm Show 7.30pm. Under 18 welcome with parent/guardian. Hat Fitz and Cara
"Tim Rogers" - After a performance from Hat Fitz & Cara, Tim Rogers takes the stage. Following the LP release of 'An Actor Repairs', a pile of You Am I touring, and the release of his first book 'Detours' to critical acclaim; Tim Rogers will wrap it all up, drop it in this bundle and play a series of solo shows in November and December to cap the year off. The Old Museum Fri 17 Nov. Tim Rogers
"Killing Heidi" - The early naughties belonged to Killing Heidi, taking out four ARIA awards, four times platinum status and the critically-acclaimed APRA songwriters of the year award. Killing Heidi is a seminal part of the Australia independent music industry story.
This tour gives Killing Heidi the exciting opportunity to reconnect with the parts of Australia they've really missed in their 10 years off the road. Catch them live at Redland Bay Hotel, Fri 17 Nov 7:30pm. Tickets available at Oztix Killing Heidi
SATURDAY 18 NOVEMBER 2017
"Too Many Hands" - Too Many Hands play all the hits – their repertoire ranges from Rock'n Roll & Country with classics from the Stones, Elvis, Doors & CCR across to Disco & Pop acts like John Mayer, Sheryl Crow, Matchbox 20, Katy Perry, Lady Ga Ga and lots more! Caboolture R.S.L. Sat 18 Nov. Free show. Too Many Hands
• O U T S H IN E D • - The Australian 90's Grunge Tribute Show @ Albany Creek Tavern, Brisbane. Saturday November 18th 9pm – Sunday November 19th 11pm. A 1.5-2hr LIVE 90's show featuring a carefully selected list of your FAVORITE tunes from: •PEARL JAM• •NIRVANA• •SOUNDGARDEN• •ALICE IN CHAINS• •STONE TEMPLE PILOTS• •TEMPLE OF THE DOG• Free show. • O U T S H IN E D •
"ELVIS AMERICAN LEGEND" - An epic musical salute to the King of Rock and Roll: Starring Sean Luke Spiteri as Elvis Presley. This two-hour stage spectacular captures the sounds and excitement of the king in concert. Featuring-all the timeless rock and roll classics that defined Elvis as a global superstar. The highly acclaimed show takes the audience on a musical journey of Elvis Presley- The highest selling- singer solo artist in the history of music. Elvis American Legend- encapsulates the essence of the king live in concert.
The two part show features all the Elvis hits fans know and love. Masterpieces such as; Hound Dog, Jailhouse Rock, That's all right, Little sister, return to sender, In the ghetto, and Viva Las Vegas - all faithfully reproduced. Victoria Point Sharks Sporting Club Saturday November 18 @ 8:00 pm. Elvis American Legend
"TAKE THAT" - One of the world's most successful music acts TAKE THAT are set to take the country by storm in November 2017. TAKE THAT LIVE 2017 will be a trip down memory lane for many fans, with the band performing favourites including Back For Good, It Only Takes a Minute, Patience and Rule The World. Australian pop star Dannii Minogue will be joining the band on tour as special guest, performing her greatest hits with her live band. Brisbane Entertainment Centre Sat 18 Nov. Take That
TUESDAY 21 NOVEMBER 2017
"UB40" - After nearly four decades of success including their hit singles, international stadium tours, festival headline slots and the dramatic replacement of long-time lead singer Ali Campbell with his brother Duncan Campbell in 2008, the band continue with their key founding members and songwriting core, staying true to and building on the legacy and ethos of the band. The Tivoli Brisbane Tues 21 Nov. Doors open 7pm. FEW TICKETS LEFT. UB40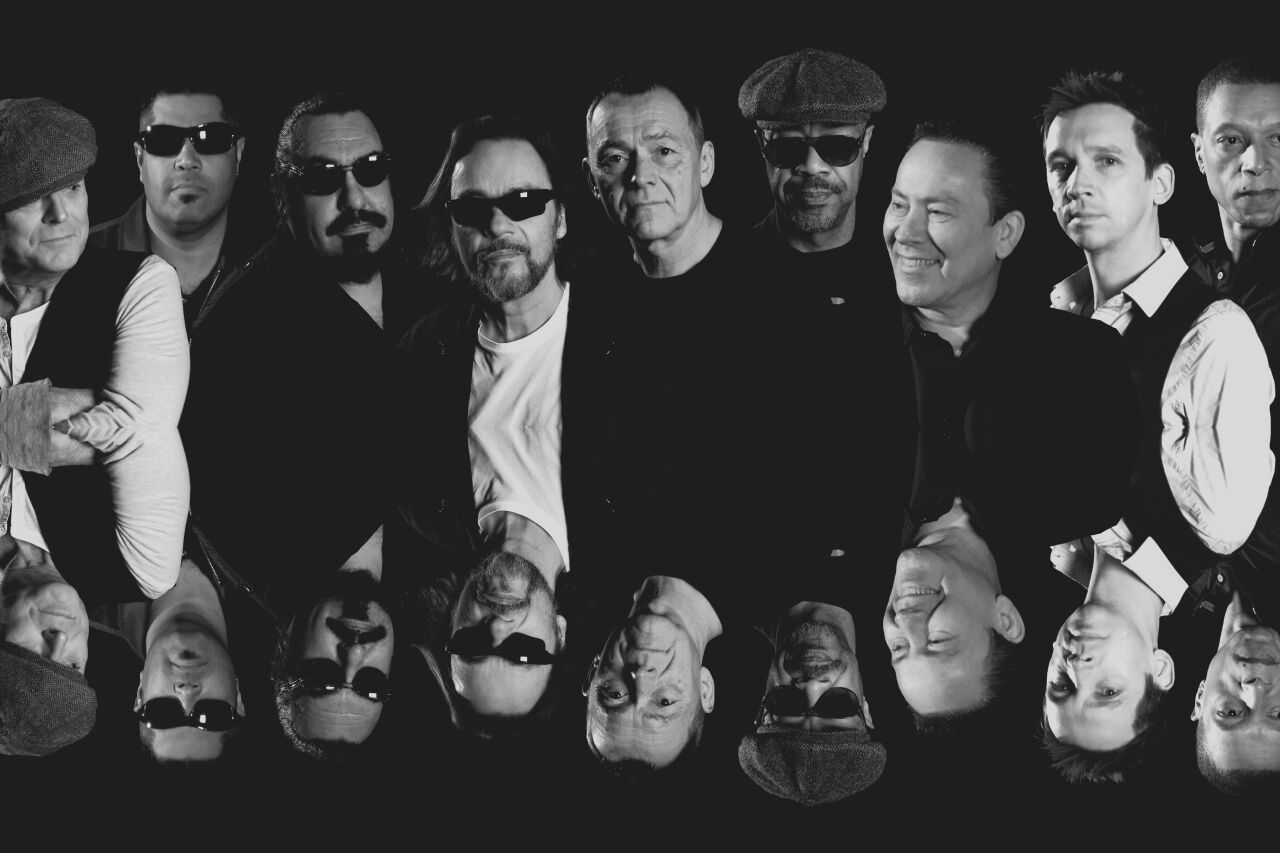 THURSDAY 23 NOVEMBER 2017
"Lorde: Melodrama World Tour" - All eyes are on the meteoric return of one of pop's most celebrated talents with an all new album, Melodrama, and captivating live show. At the age of just 16, Lorde released her first album Pure Heroine (Universal), breaking into the international market and later going on to win two Grammy Awards including the coveted Album of the Year.
The album peaked at #1 in over 20 countries, including Australia, New Zealand and America and featuring chart topping tracks 'Royals', 'Tennis Court' and 'Team'. Now 20, Lorde has truly grown in her formidable talent. Her second studio album Melodrama (out 16 June through Universal Music) has been one of the most anticipated records of the year. Now see her live at Brisbane Riverstage Thurs 23 Nov 6pm. Lorde: Melodrama World Tour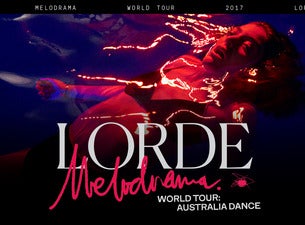 FRIDAY 24 NOVEMBER 2017
"Red Hot Chilli Peppers Tribute Band Show" - Free show with support band. See the Australian Red Hot Chilli Peppers show perform over 20 of the band's best songs. Woombye Pub, 3-5 Blackall St, Woombye, Friday 24 November 8:00pm. Red Hot Chilli Peppers Tribute Band Show
"The Clouds: Aus Tour with Falling Joys" - Following the recent resurgence in interest for Clouds' music and the great success touring nationally as support to Blondie and Cyndi Lauper earlier this year, the Clouds will fulfill their promise to fans by doing a headline tour to all major Australian cities this November. They're bringing new music to their setlist too. The Triffid Newstead, Friday 24 November 7:00pm & Solbar, Maroochydore, Saturday 25 November 7:00pm. The Clouds: Aus Tour with Falling Joys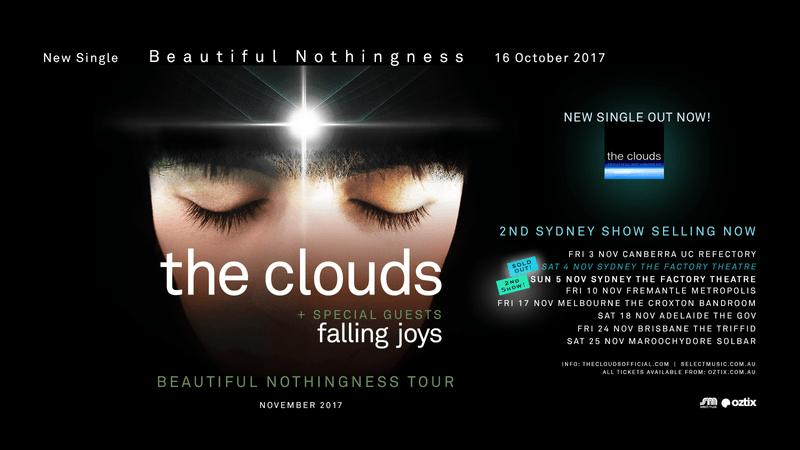 "CHOIRBOYS" - It was an era of live music, and they were the band that put the rock into pub gigs all over Australia. Mark Gable and his mates started in the 70s on the Northern Beaches of Sydney. Choirboys are renowned for a great live show, it's not just the music it's the atmosphere they bring to the stage.
The grafting, sweating, pulverizing, pounding, screaming - doing what they do best. Entertaining an audience by spilling their hearts and souls onto the stage. You just don't get much more Rock 'n Roll than that. Pub Rock 2017 will bring you Fireworks, Boys will be Boys, We're Never Gonna Die, Run to Paradise and many more. 18+ Friday 24 November 2017 (opening 8:00 PM) at Hamilton Hotel. Choirboys
"Rachael Leahcar" - The soulful, powerful voice that is RACHAEL LEAHCAR is hitting the road for her first national tour of Australia! The RACHAEL LEAHCAR SHADOWS TOUR will showcase Rachael's dynamic range and explosive vocals which have been smashing television audience records since she first appeared on Australia's The Voice in 2012.
With a career that has taken her across the globe, seen three Top 10 ARIA charting albums and a cabaret show about her life, Rachael is excited to unleash new original music from her latest album, Shadows, with a string of live shows across her home country of Australia. Three years of writing, recording, hard work and love; the RACHAEL LEAHCAR SHADOWS TOUR marks her transformation from a shy teen on television to a strong young woman. In Brisbane at The Old Museum Fri 24 Nov 8pm.
SATURDAY 25 NOVEMBER 2017
"Whole Lotta AC/DC" - is the complete tribute to rock legends, AC/DC, playing and celebrating the greatest hits of this classic hard rock band. The band assaults audiences from the word 'GO', with a superbly accurate show complete with costumes, concert quality sound and lighting and the unrelenting energy that AC/DC has become famous for. The show takes on the greatest hits of both Bon Scott and Brian Johnson eras, including early supercharged hits like "TNT", "Long way to the Top", "Highway To Hell," "High Voltage," and "Whole Lotta Rosie".
The band continues through the catalogue of hits, effortlessly making the transition to the modern day sound of the Brian Johnson era. This includes anthems from the critically acclaimed "Back in Black" album with songs like, "You Shook Me All Night Long", "Rock n Roll Aint Noise Pollution" and "Hells Bells" through to "For Those About to Rock (We Salute You)","Thunderstruck", all the way up to the modern day triumph, "Rock n Roll Train". Caboolture Sports Club Sat Nov 25th 8:30 pm. https://www.cabsports.com.au/events/whole-lotta-acdc-show/Whole Lotta AC/DC

Upcoming Shows... Tickets On Sale Now !!! - All Thtough Ticketek...Tickets for upcoming events
Culture Club – BEC – Sat 02 Dec 2017
Paul McCartney – Suncorp Stadium – Sat 9 Dec 2017
Cat Stevens – BEC – Sat 9 & Sun 10 Dec 2017
Foo Fighters – Suncorp Stadium – Thurs 25 Jan 2018
Roger Waters – BEC – Tue 06 Feb 2018
Robbie Williams – BEC – Tues 20 Feb 2018
Evanescence – BEC – Sun 11 Feb 2018
Queen + Adam Lambert – BEC – Sat 24 Feb 2018
Bruno Mars – BEC – Wed 14 & Thurs 15 March 2018
Ed Sheeran – Suncorp Stadium – Tues 20 & Wed 21 March 2018
Neil Diamond – BEC Sat 24 March 2018
The Script – BEC – Sat 21 April 2018
The Killers – BEC – Fri 27 April 2018
Harry Styles – BEC – Sat 28 April 2018
Niall Horan – BEC – Sun 03 June 2018
Katy Perry – BEC – Wed 08 & Fri 10 Aug 2018
Pink – BEC – Tues 14 & Wed 15 Aug 2018