101.5 FM Gig Guide
as heard on Saturday Cruise-With Nikki The Gig Guide Show 3-6pm every Saturday...
Lucy Sonter's Website
Click here to jump to future major concerts with tickets available (bottom of the page).
WEDNESDAY 21 MARCH 2018
"THE ELTON JOHN EXPERIENCE" - Greg Andrew has travelled extensively throughout Australia and internationally, and has earnt the reputation as one of the BEST ELTON JOHN IMPERSONATORS IN THE WORLD! His virtuosic piano playing and vocal timbre are often enough for most people, however his uncanny natural resemblance to Sir Elton John is mind blowing and people truly believe he could be the actual man himself! This is the ULTIMATE ELTON JOHN EXPERIENCE.
This show takes you on a musical journey of over 40 years of one of the world's greatest song writing partnerships of all time, between Elton John and Bernie Taupin. Covering iconic hits from The Goodbye Yellow Brick Road Album and all major hits from the 70's, 80's, 90's and through to today. Caloundra R.S.L. Wed 21 March 11am. The Elton John Experience
THURSDAY 22 MARCH 2018
"BLACK REBEL MOTORCYCLE CLUB" - After visiting Australia for a series of sold out shows in 2013, LA three-piece Black Rebel Motorcycle Club have announced that they'll once again return for a run of shows to showcase their much anticipated new album. they'll be performing a selection of new material as well as crowd favourites from the bands illustrious 19-year, seven album back catalogue, showing why they are one of the world's most celebrated live bands.
They'll be performing a selection of new material as well as crowd favourites from the bands illustrious 19-year, seven album back catalogue, showing why they are one of the world's most celebrated live bands. The Tivoli Brisbane Thurs 22 March 7pm. Black Rebel Motorcycle Club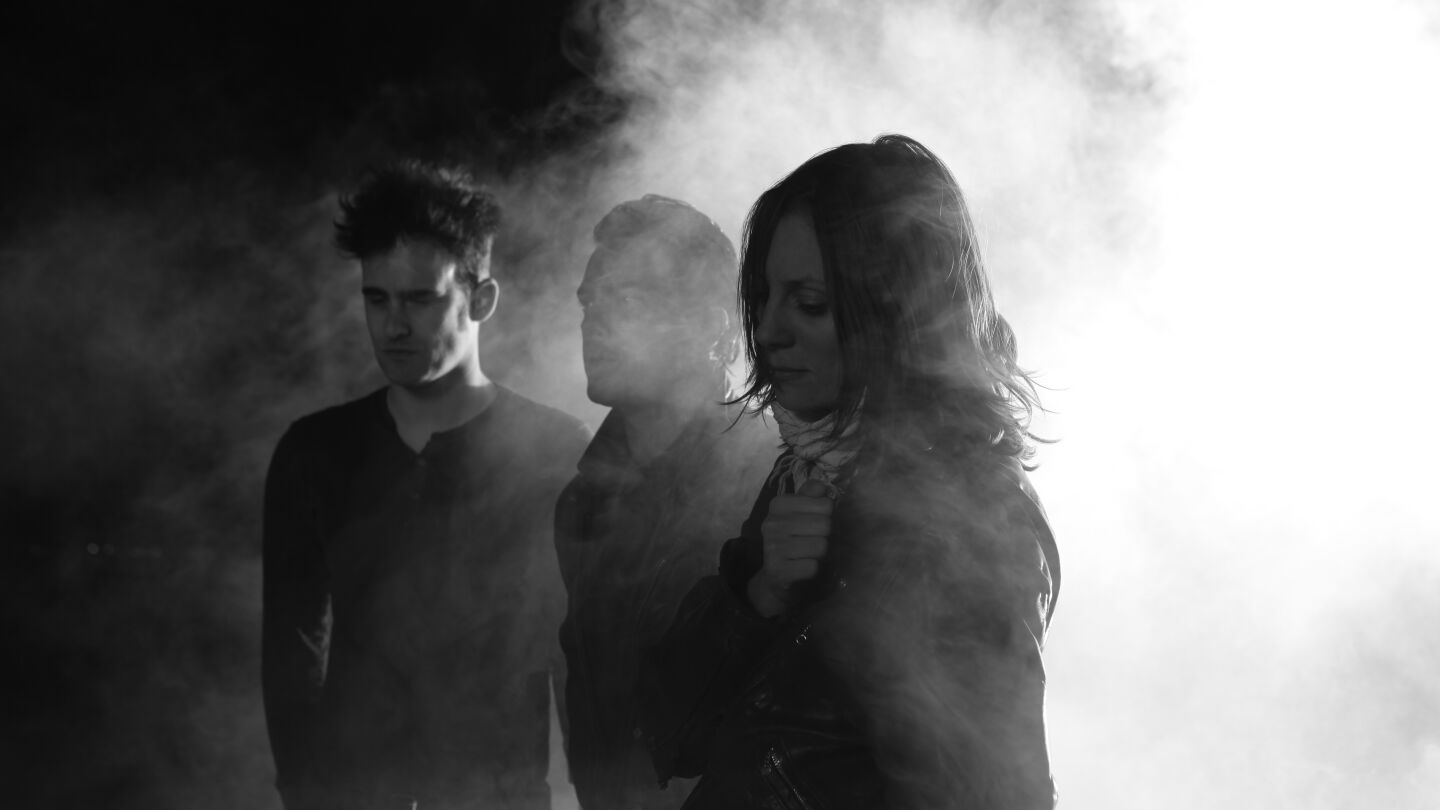 FRIDAY 23 MARCH 2018
"Suicidal Tendencies" - Southern California crossover Thrash/ Hardcore Punk/ Skate Punk legends SUICIDAL TENDENCIES announce much-anticipated Download Festival sideshows. Get amped for pit bangers Institutionalized, Subliminal, You Can't Bring Me Down, Cyco Vision, Possessed To Skate, and a stack more! Eatons Hill Hotel Fri 23 March. Suicidal Tendencies
SATURDAY 24 MARCH 2018
"Sons of Beaches" - A free show celebrating the music of DRAGON & AUSSIE CRAWL. Every song takes the audience back to their Young Years when life was simple and the music was real. Drift away to anthems like April Sun in Cuba, The Boys Light Up, and Are You Old Enough? With classics like that at the ready, the band boasts that show-goers will be "out of their seats and onto the dance floor" within minutes. Caboolture R.S.L. Sat 24 March. Sons of Beaches
"Pink & Lady Gaga" - Get ready to RAISE YOUR GLASS and MARRY THE NIGHT in this spectacular MONSTER tribute event A tribute to the two most influential female artists of our times... PINK and LADY GAGA. As individual multi-number one selling, chart-topping artists they are extraordinary, treasured and adored worldwide.
Together in tribute, they are an unstoppable FUNHOUSE of entertainment with hit after hit. You will feel THE FAME, JUST DANCE and GET THE PARTY STARTED as the show takes you to the EDGE OF GLORY. Caboolture Sports Club Sat 24 March 8:30pm. Pink & Lady Gaga
"Aussie Pride" - Aussie Pride Band is a Tribute to the Legends of Australian Rock Music from the 60's through to Aussie rock of today. Their song list has been selected to cater to a wide audience of all ages and to all who appreciate good old Australian Rock n Roll. Rocking the Albany Creek Tavern Sat 24 March 8pm. Aussie Pride
"John Waite" - English singer-songwriter JOHN WAITE has announced his first Australian tour. John will be performing his catalogue of hits from his 40year career as a solo artist, with The Babys and Bad English and presented in a unique electric-acoustic format with his band.
John Waite's catalogue of hits features some of the most loved songs of the 80s and 90s – the #1 Worldwide hit 'Missing You', 'Isn't It Time' and Bad English's 'When I See You Smile' rank amongst some of his biggest international hits and are still heard on radio today. As a solo artist and as the lead singer of The Babys and Bad English,
John Waite was a fixture of album-oriented rock radio stations during the '70s and '80s. John Waite had a talent for power ballads and driving arena rock, occasionally touching on new wave-styled power pop as well. Eatons Hill Hotel Sat 24 March. John Waite
"AMY WINEHOUSE EXPERIENCE: BACK TO BLACK" - After Sell Out performances to standing ovations from right across Australia, Sydney's very own High Rollers Big Band comes to The Triffid to commemorate the 34rd birthday of songstress Amy Winehouse. Back to Black brings together an evocative and powerful evening, paying tribute to the great tunes from Amy Winehouse from her pop and jazz repertoires. This evening promises to be celebration of some amazing music. Sat 24 March 8pm. Amy Winehouse Experience
SUNDAY 25 MARCH 2018
"BILLY RAY CYRUS" - Due to logistical issues, the By The Bay Country Music Festival at Sandstone Point Hotel, starring the man with the Achy Breaky Heart, Billy Ray Cyrus, has had to move venues. It will now be held in the Grand Ballroom at Eatons Hill Hotel, 646 South Pine Road, Eatons Hill. It's still going ahead on Sunday March 25th at the new time of 4:30pm doors open. To find out more and get tickets go to: Billy Ray Cyrus
MONDAY 26 MARCH 2018
"PROPHETS OF RAGE" - Tom Morello, Tim Commerford and Brad Wilk of Rage Against The Machine, Chuck D and DJ Lord of Public Enemy and B-Real of Cypress Hill have lived the resistance from day one.
They are beyond being just a band, they are a counteroffensive — they are PROPHETS OF RAGE. An elite task force of revolutionary musicians here to wake us up, encourage us to question everything, find our voice and fight for our rights. All served on a soundtrack of furious rhythm and rhyme. The Prophets of Rage show at the Riverstage will now be held at The Tivoli.
The event will go ahead on the same day as scheduled - Monday the 26th of March with a new door time of 7:30pm. All current tickets will remain valid. To purchase tickets or for further information please contact Ticketmaster on 136 100.
Please note, the show is now 18+, however all previously purchased tickets for patrons under the age of 18 years will be honoured. A designated area will be made available for underage patrons. Prophets Of Rage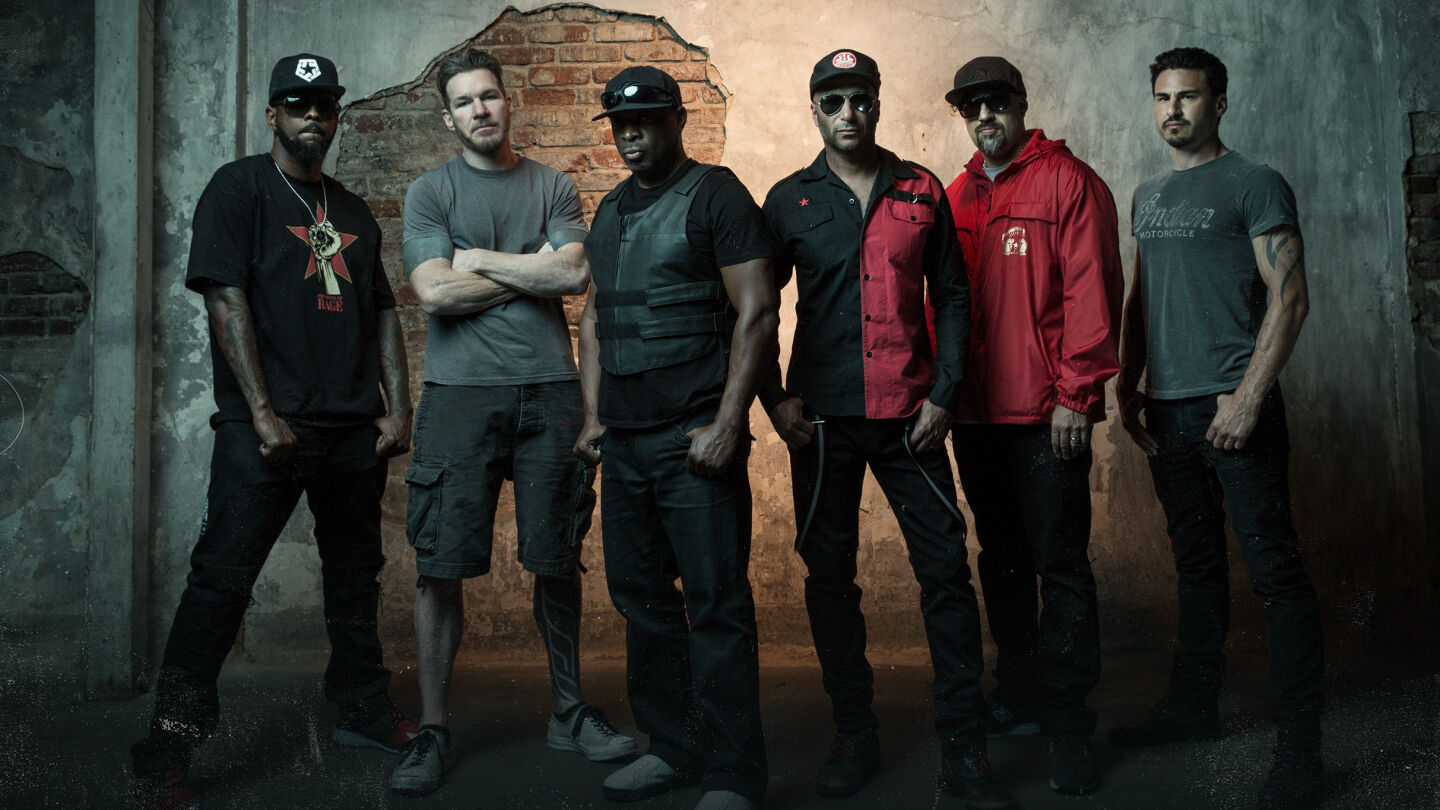 TUESDAY 27 MARCH 2018
"SONGS OF HOPE AND HEALING" - Songs of Hope and Healing is a special benefit concert to raise funds for the Friends of HEAL Foundation (FHEAL), which provides creative arts therapy in schools to young people of refugee backgrounds.
For one night only on Tuesday, 27 March 2018, QPAC's Concert Hall will resonate with the sounds of Eurovision Song Contest 2017 Finalist Isaiah, as well as performances from Camerata – Queensland's Chamber Orchestra, Tenzin Choegyal, Hoang Pham, Percussimo, The Boxties, Voices of Birralee, Queensland Conservatorium Brass, QPAC Choir, Shag Rock, Children's Health Qld Community Choir and FHEAL Community Choir.
Supporting a cause that's close to home – and close to heart – Songs of Hope and Healing promises to be the 'FHEAL-good' family concert of the year. Songs of Hope and Healing
"Limp Bizkit" - Limp Bizkit, what can we say, still one of the most fun and entertaining live bands from America. After 22 years and going stronger than ever, Limp Bizkit will carry their rap-rock torch loud and proud all the way to Australia 2018. Songs like Rollin, My Generation, and Break Stuff will have everyone going full throttle.
You are not going to want to miss these special appearances! Brisbane Riverstage Tues 27 March 5pm. Limp Bizkit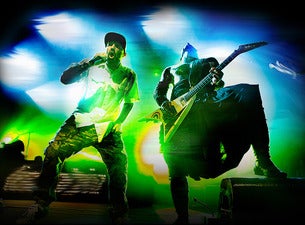 WEDNESDAY 28 MARCH 2018
"Good Charlotte" - Formed in the mid-90's,Good Charlotte have six albums and two collaborations under their belt. The band was integral in establishing a global critical mass for the pop-punk genre.
The group's 2000 self-titled debut laid the foundation with the singles 'Little Things' and 'Festival Song'. Then in 2002, the breakthrough success of The Young and the Hopeless catapulted pop-punk into the stratosphere and set them on the path to worldwide superstardom.
Good Charlotte are ecstatic to get back to their true purpose and continue sharing their music. Brisbane Riverstage Wed 28 March 4pm. Good Charlotte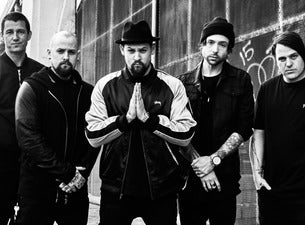 THURSDAY 29 MARCH 2018
"Lana Del Rey" - Lana Del Rey is a three-time Grammy nominated American singer/songwriter. Her music has been noted by critics for its stylized cinematic quality, glamour and melancholia and its references to 1950s and 1960s Americana. Brisbane Riverstage Thurs 29 March 6pm. Lana Del Rey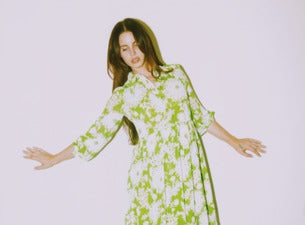 SATURDAY 31 MARCH 2018
"Jebediah, Polish Club, The Tommyhawks and Fragile Animals" - Solbar Maroocydore is celebrating 7 years on the Sunshine Coast. Heading the line-up is Australia's favourite joy fuelled rockers Jebediah.
Since busting into the music scene in the late 90's, their good time rock n roll sound, has become so engrained in the music scene, it is hard to imagine where Australian rock would be without them. Polish Club are on main support duty, coming out of a high flying year, where their debut album 'Alright Already' went straight into the ARIA charts.
Since debuting their EP in 2015, The Tommyhawks have been gaining momentum and fandom and guaranteed to be your new local heroes, Fragile Animals will be kicking the night off. Saturday 31 March 2018 5:00pm – 10:00pm. Jebediah, Polish Club, The Tommyhawks and Fragile Animals
"That 60's Show" - Featuring "That Girl" Lisa Kaye Stewart and The Radio Candy Band! A journey through the early to psychedelic 60's. This is a free show in the Kokoda Room, Redcliffe R.S.L. Sat 31 March 8pm. That 60's Show
"Cool Change" - Playing all the classic hits people know and love to dance to, a strong focus on vocal harmony and attention to detail in their musical arrangements, Cool Change delivers everything from easy listening through to traditional rock 'n' roll. Caboolture R.S.L. Sat 31 March. Cool Change

Upcoming Shows... Tickets On Sale Now !!! Through these outlets Ticketek or TicketMaster
Upcoming Shows...
The Script – BEC – Sat 21 April 2018
The Killers – BEC – Fri 27 April 2018
Harry Styles – BEC – Sat 28 April 2018
Dami Im - Brisbane Powerhouse - Fri 4 & Sat 5 May 2018
Imagine Dragons - BEC - Fri 18 May 2018
Niall Horan – BEC – Sun 03 June 2018
Celine Dion - BEC - Mon 30 July & Tues 31 July 2018
Katy Perry – BEC – Wed 08 & Fri 10 Aug 2018
Pink – BEC – Tues 14 & Wed 15 Aug 2018
Gene Simmonds - The Tivoli - Sat 01 Sept 2018
Vance Joy - Riverstage - Fri 21 Sept. 2018
Taylor Swift - The Gabba - Tues 06 Nov 2018
Sam Smith - BEC - Sat 10 Nov 2018
Shania Twain - BEC - Wed 05 Dec 2018