101.5 FM Gig Guide
as heard on Saturday Cruise-With Nikki The Gig Guide Show 3-6pm every Saturday... Also Contributions by Lucy from Wednesday Nights from 10 pm, And Howlin' Jack Focussing on Cab Sports Club and Rockabilly Gigs
Lucy !!!!!!!!!!!!! Lucy Sonter's Website


Nikki !!!!!!!!!!!!!
EVENT:
"BIGSOUND Festival" - Now in its sixteenth year, BIGSOUND Festival is your annual opportunity to discover the future of Australian music! Running over four September days and nights, Brisbane's Fortitude Valley comes alive with a global gathering of musicians, industry, brands, media and music lovers.
Showcasing the next big thing to fans, industry, and international tastemakers alike BIGSOUND's massive artist line-up has been instrumental in uncovering names like Flume, Rufus, Courtney Barnett, Megan Washington, The Temper Trap, A.B. Original, Remi, Gang of Youths and more. 130+ Artists, 15+ Fortitude Valley Venues, 4 Days / Nights, 1 Ticket. For all your BIGSOUND info. Go to: BIGSOUND Festival


WEDNESDAY 13 SEPTEMBER 2017
"THE BEATLES FIRST 5" - Are you ready for an all out Beatles rock concert experience? Please Please Me, With the Beatles, Beatles For Sale, A Hard Day's Night and Help! It's no exaggeration to say that the world hasn't been the same since those first five Beatles' albums shook the world to its foundations between March '63 and August '65. Five of Australia's finest artists – Kevin Mitchell, Jack Jones, Wes Carr, Paul Gray and Ciaran Gribbin along with the Please Please Me band perform 40 songs from The Beatles' first five albums in one hit packed night of Rock'n'Roll music with a backbeat you can't lose! Roll over Beethoven!
Here's your ticket to ride for an evening of mind-blowing vocal harmony and shaking rhythm and blues! The Beatles' First 5 comes from the same creative team who brought you All You Need is Love, The White Album Concert, Beatles Back 2 back: Sgt Pepper/Abbey Road and Rubber Soul Revolver. Australia's premier musicians combined with state of the art sound, it's the closest you'll get to experience how it all began with songs like "I Saw Her Standing There", "Twist and Shout", "Love Me Do", "Eight Days a Week", "I Wanna Hold Your Hand" and "Dizzy Miss Lizzy". Book now before your Jukebox blows a fuse! Concert Hall QPAC Wed 13 Sept. 8pm.
The Beatles first 5

THURSDAY 14 SEPTEMBER 2017
"THE GETAWAY PLAN: OTHER VOICES, OTHER ROOMS TOUR" - This September, The Getaway Plan will be embarking on a tour performing their critically acclaimed album, 'Other Voices, Other Rooms'. The band's breakthrough album reached #3 ARIA Australian Album chart and #1 on the AIR album charts.
The band's show will include 2 sets. The first set will see the album performed in its entirety. The second set will be chock full of fan favorites from over the years. The Triffid Newstead Thurs 14 Sept 8pm.
The Getaway Plan

FRIDAY 15 SEPTEMBER 2017
"Too Many Hands" - play all the hits – their repertoire ranges from Rock'n Roll & Country with classics from the Stones, Elvis, Doors & CCR across to Disco & Pop acts like John Mayer, Sheryl Crow, Matchbox 20, Katy Perry, Lady Ga Ga and lots more! Caboolture R.S.L. Fri 15 Sept.
Too Many Hands

"Dashboard Confessional" - JUST ANNOUNCED! Dashboard Confessional an American emo band from Boca Raton, Florida, will be rocking the Grand Ballroom @ Eaton Hills Hotel Friday 15th September.
Dashboard Confessional

"Casey Donovan" - Casey has returned to the music arena with her hotly anticipated single, 'Big, Beautiful & Sexy'. As a result of this inspirational song, she has not only garnered new fans Australia wide but also has become a poster girl for fuller-figured women.
Casey is taking her Big, Beautiful & Sexy self on tour, performing to sell-out crowds at some of the country's most coveted venues. Casey will be at the Bribie R.S.L. putting on a free show Fri 15 Sept. However, if your keen to meet this lovely lady, there are meet and greet tickets available. To find out more go to: .
Casey Donovan

"AUSTRALIAN ROBBIE WILLIAMS & PINK TRIBUTE SHOW" - The Australian Pink & Robbie Williams Show is a Sydney based Five (5) Piece Live band set up in tribute to Pink & Robbie Williams.
The Australian Pink & Robbie Williams Show delivers a high energy tribute to Pink & Robbie Williams, reproducing not only the sounds of Pink & Robbie Williams, but the Onstage Antics, images and Costumes. Playing only the Hits! Free show at Caloundra R.S.L. Fri Sept 15 9pm.
The Australian Pink & Robbie Williams Show

SATURDAY 16 SEPTEMBER 2017
"KISSperience" - The Ultimate KISS Experience! KISSperience is Australia's hottest KISS tribute show. Based on the Gold Coast, the party capital of Australia, KISSperience is the ultimate Rock'n'Roll party band and is Queensland's established, home-grown KISS tribute show. Boasting the largest stage show and production of any tribute band in the land, KISSperience offers all you would expect from a bombastic KISS tribute show including genuine costumes, instruments and face paint. The show includes an authentic stage with a giant flashing KISS logo, drum riser and stairs.
KISSperience combines fire-breathing, blood-spitting, smoking guitars, smashing guitars and many other special effects into a larger than life, high energy show that continues to draw large crowds. Playing all the classic hits such as "I was made for loving you", "Shout it out loud" and "Rock'n'Roll all nite", plus many more of your favourite songs, a KISSperience show is a night you'll never forget. Prepare to be amazed! You wanted the best, you got the best – the hottest KISS tribute band in the land… Nambour R.S.L. Sat 16 Sept. 8:45pm.
KISSperience

SATURDAY 16 SEPTEMBER 2017
"Kickstart" - A tight 4/5 piece band delivering a full and punchy sound, they guarantee a great night of non-stop dance music from the 70s-00s. @ Caboolture R.S.L. Saturday 16th Sept.
Kickstart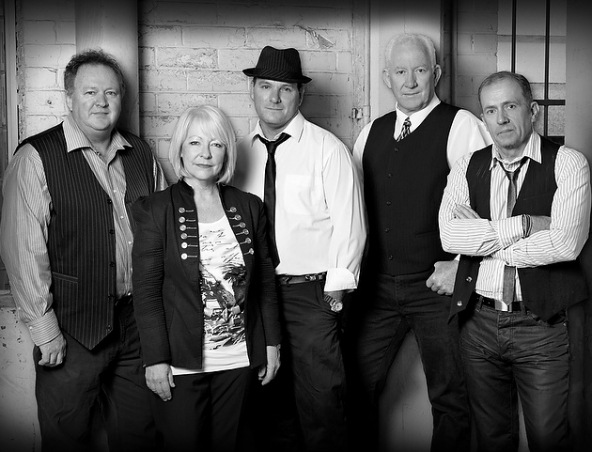 WEDNESDAY 20 SEPTEMBER 2017
"REGURGITATOR: PERFORMS THE VELVET UNDERGROUND & NICO " - Brisbane's art-rock veterans reinvent the genius album that this year celebrates its 50th anniversary. Regurgitator have never met a musical genre they couldn't lovingly poke a few holes in, or a tongue-in-cheek performance art stunt they didn't like the flavour of. Here's their faithful but fresh take on one of the greatest albums of all time – a love letter from one set of enduring eccentrics to another.
The show sees Quan, Ben and Peter joined by Seja on keys (and some key vocal duties) and Mindy Meng Wang on the Chinese guzheng. All highly saturated in inevitable exploding visuals as curated by Ken Weston. The Tivoli Brisbane Wed 20 Sept 7:30pm.
Regurgitator: performs Velvet Underground and Nico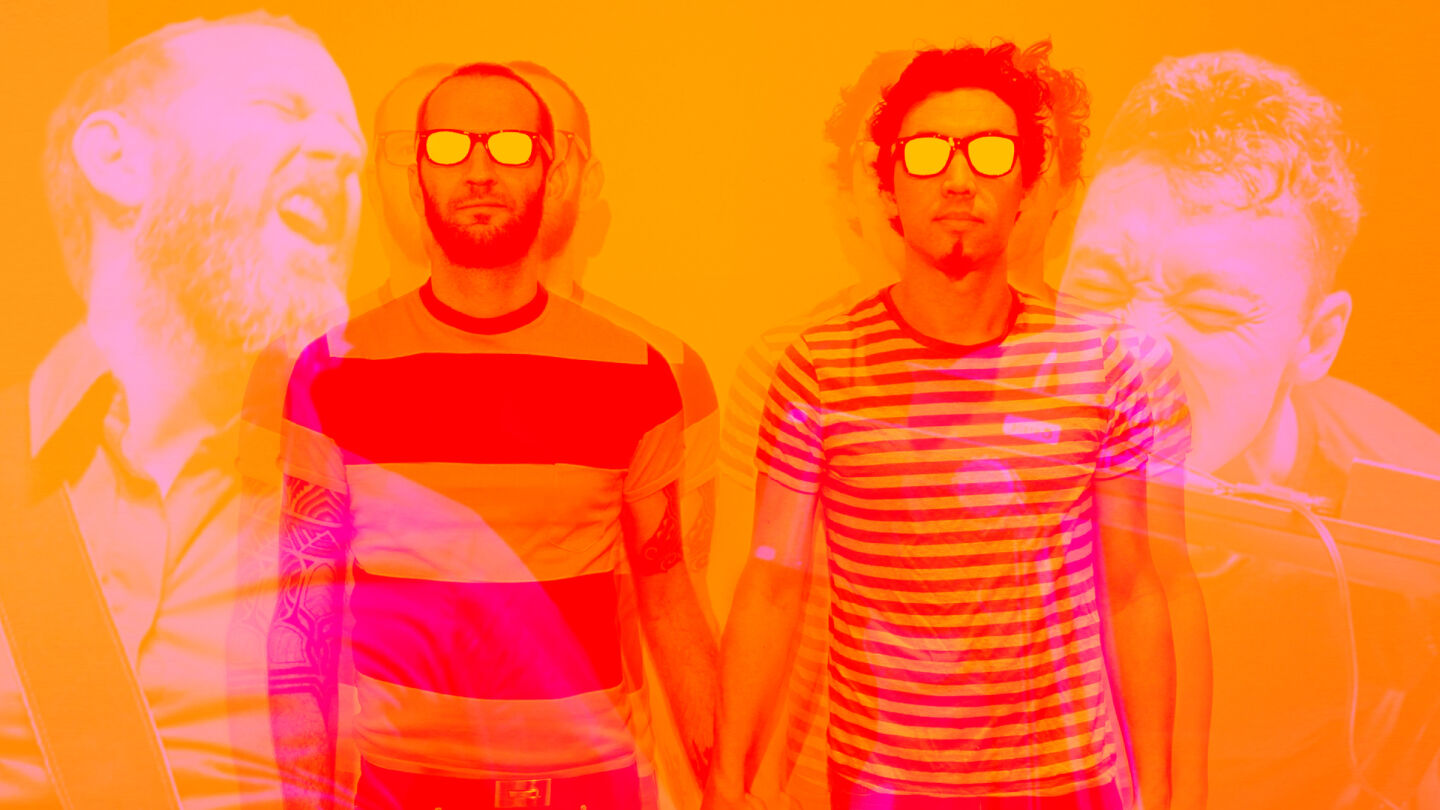 FRIDAY 22 SEPTEMBER 2017
"You Me At Six" - Having gained a reputation as one of the best live bands in the UK, You Me At Six will be bringing their explosive live show to Australia this September in support of their fifth studio album Night People. You Me At Six will be joined by Sydney's Hellions and Brisbane punks Columbus at all shows.
Ahead of their Australian tour, You Me At Six have just released the video for their latest single 'Take On The World'. Shot live at London's iconic Alexandra Palace, the video gives fans a taste of what to expect from You Me At Six at their Australian shows.
With multiple sold out tours across the UK and Europe under their belt, where they have headlined both Wembley Arena and the O2, You Me At Six are a live band not to miss! Eatons Hill Hotel Fri 22 Sept.
You Me At Six

"INEXCESS" - An all out tribute to the great Australian band INXS. Playing all your favourite hits, to keep you rockin' all night. Victoria Points Sharks Club Fri 22 Sept. 8pm.
INExcess

"DIESEL: 30 YEAR THANG TOUR" - 2017 marks 30 years since Mark Lizotte (aka Diesel) literally stepped off the bus after making the Nullarbor crossing from Perth with his band Johnny Diesel And the Injectors, a "hobby" band made up of remnants of an imploded previous band.
Diesel Rewound is where we get to 'rewind' through the hits of a 15-album career, that has produced 35+ singles. So "get on the bus" and celebrate Diesel's 30 year thang. The Triffid Newstead Fri 22 Sept 8pm. http://thetriffid.com.au/gig/diesel-30-year-thang-tour-and-special-guests/ & The Solbar Maroocydore Sat 23 Sept 8pm.
Diesel: 30 Years

"Elton John Experience" - The INTERNATIONALLY acclaimed Tribute Show starring Greg Andrew as Sir Elton John is hitting Bribie RSL on Friday 22 September. This no cover charge show is the ultimate Elton experience, including all your favourite songs from Rocket Man and Crocodile Rock to Candle In The Wind.
Elton John Experience

"MASON RACK BAND" - OVER TWO THOUSANDS LIVE PERFORMANCES , EIGHT INTERNATIONAL TOURS REACHING CANADA SIX TIMES , GERMANY,NETHERLANDS , JAPAN , AND VANUATU . Mason Rack is a born entertainer – growing up playing percussion at the age of six with his musician father Billy Rack. Progressing to drums at age eight, Mason was able to play any style of music.
For the next four years Mason developed a natural rhythm that is now part of his soul and way of life. The popular three piece is renowned for their amazing live stage performances. The band has played alongside artists including Xavier Rudd, Jack Johnson, Buddy Guy and Keith Urban to name a few. Caloundra R.S.L. Fri 22 Sept 9pm.
Mason Rack

"Dan Sultan: Killer Tour" - Dan Sultan has wrapped up a sold-out solo tour and unveiled his new single 'Hold It Together' which offered a stirring snapshot of his eagerly awaited forthcoming album.
Like the best of Sultan's song-writing, 'Hold It Together' takes a personal tale and winds it into a larger narrative. It's accompanied by a brilliant video that sees an animated Sultan singing amongst an eclectic cast of characters.
The tour will see Dan strutting his stuff in the live arena as he does best – up front, but supported by a full band, with a collection of new material to showcase. Dan's previous album Blackbird debuted at #4 on the ARIA Albums Chart and was certified gold. Friday September 22 @ Max Watt's, Brisbane.
Dan Sultan: Killer Tour


SATURDAY 23 SEPTEMBER 2017
"Johnny Cash: Man in Black Tribute" - Johnny Cash is performed live on stage by Canadian born Platz. An international artist with a unique background, having played in the true honkytonk bars of North America for many years before making the move to Australia where he books out venues with the Man in Black Tribute. @ Caboolture R.S.L. Saturday 23rd Sept.
Johnny Cash: Man in Black Tribute

"Countdown Reloaded" - Countdown Reloaded is one of Australia's favourite Tribute Bands that pays homage to the Iconic TV Music Show "Countdown." Countdown Reloaded brings to life the songs that helped change a Nation. The unforgettable 70's and 80's era is faithfully reproduced covering some of the top musical acts that appeared on the show. Caboolture Sports Club FREE SHOW! Saturday 23rd Sept 8.30pm.
Countdown Reloaded

"London Grammar" - Brit Award-nominated three-piece London Grammar have announced that they will be returning to Australia for a massive national headline tour throughout September, performing in some of the country's most esteemed venues and arenas. The trio are set to headline Brisbane Festival's marquee music event; a curated outdoor concert at Brisbane's beautiful Riverstage, Sat 23 Sept 3:30pm with a full supporting line-up.
London Grammar