101.5 FM Gig Guide
as heard on Saturday Cruise-With Nikki The Gig Guide Show 3-6pm every Saturday...
Lucy Sonter's Website
Click here to jump to future major concerts with tickets available (bottom of the page).
THURSDAY 18 JANUARY 2018
"PAPA ROACH: CROOKED TEETH TOUR 2018" - USA alternative rock band Papa Roach confirm their first ever headline shows in Australia for January 2018, first stopping in Brisbane before taking to the stage for two nights in a row in both Melbourne and Sydney. Papa Roach have performed previously on Australian shores in 2002 as support to Red Hot Chili Peppers and returned again for Soundwave 2015. Papa Roach released it's 9th studio album May 19, 2017 to critical acclaim with the lead single HELP a global top 10 hit and American Dreams currently #3 in the USA Rock charts. The band is currently on a sold out headline tour of Europe and they are excited to see their Aussie fans for the first time for their own headline shows. Papa Roach has released 20 top 10 hits in their home country including Last Resort, Scars, Forever, Face Everything and Rise, Gravity and HELP.
Commenting from Europe, lead singer Jacoby Shaddix said this is the first time we have been able to bring our show to the people of Australia. We know that Aussies are some of the best fans in the world and we have not been able to tour there as much as we had hoped but our label Sony convinced us that we had to come over and start the process to build our base and we are more than ready for the challenge.
The internet has been a great tool and our fans are still finding us through YouTube and now Spotify helping us regenerate our audience after nearly 20 years as a band. Our streaming numbers are pretty undeniable and they are growing rapidly. The Tivoli Thurs 18 Jan. Doors open 7pm. Papa Roach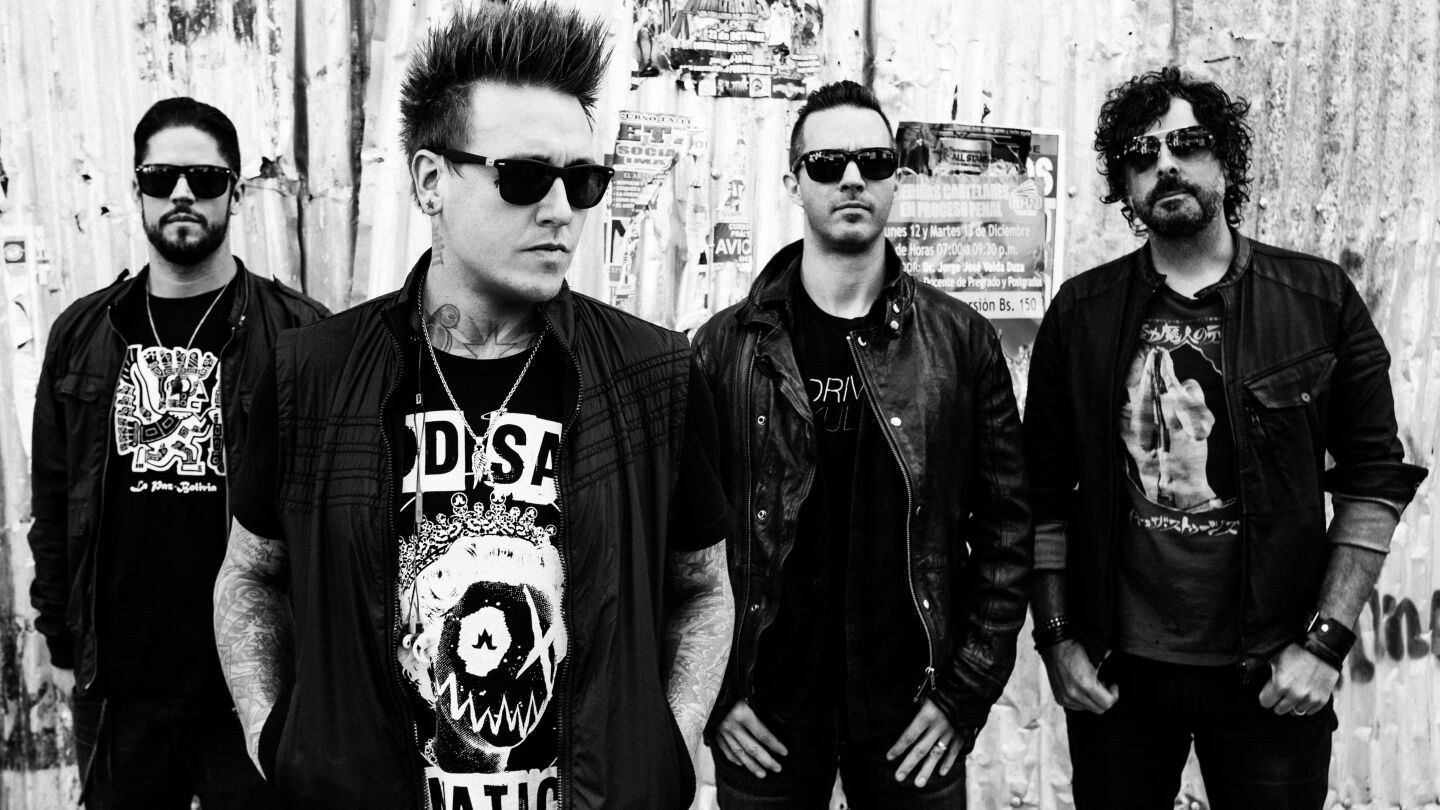 FRIDAY 19 JANUARY 2018
"The Australian Garth Brooks Show" - 35 of Garth Brooks' biggest hits in a sizzling 3+ hour show, with a fantastic 6 piece band, stunning sound and the biggest light show ever seen in this venue. With an amazing tally of 138 million units sold Garth Brooks is the second highest selling artist in history, having been beaten only by the Beatles (176 million).
We felt it fitting that an artist of this calibre should be represented in Australia to service his massive fan base and continue the legacy of his work. Caloundra RSL, 19 West Tce, Caloundra, Friday 19 January 2018 9:00pm. The Australian Garth Brooks Show
"Sneak Preview" - A top rock party band performing hits from genres such as classic rock, medleys, rock ballads, sing-alongs and 60's rock 'n' roll. Caboolture R.S.L. Fri 19 Jan. Sneak Preview
"SKEGSS: NO FUTURE TOUR" - SKEGSS are Ben Reed, Toby Cregan and Jonny Lani. They have been described as a band with 'infectious on stage chemistry'. They have charmed listeners with their warm surf-punk. With high energy performances that seem to have some sort of hypnotic effect over their fans, SKEGSS go fast and loud with a show that will surprise every time. Following their previous sold out Australian tour and a steam of packed European and UK shows - this regional tour will showcase their presence as an unstoppable force in the Australian music scene. This is an 18+ event. Friday 19 January 2018 (opening 8:00 PM) at Villa Noosa Hotel. Skeggs: No Future Tour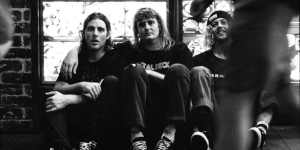 SATURDAY 20 JANUARY 2018
"KISSperience" - Who wants to rock 'n' roll all night? KISSperience is Australia's hottest KISS tribute show withone of the largest stage shows and productions of any tribute band in the land. KISSperience offers all that you would expect from a KISS show including genuine costumes, instruments and face paint plus fire-breathing, blood-spitting, smoking guitars and of course, a giant flashing KISS logo!
This larger than life, high energy show plays all the classic hits like 'Shout It Out Loud', 'Rock'n'Roll All Night' and 'I Was Made for Lovin' You' plus many more of your favourite songs. So if you were made for lovin' KISS, don't miss the KISSperience Show! Free Show. No bookings required. Caboolture Sports Club Sat 20 Jan 8:30pm. KISSperience
"CHISEL REVIVED BARNSEY REVISITED" - Is Australia's number one Tribute to the Legends that are Cold Chisel & Jimmy Barnes. For over three decades, the songs of Cold Chisel and Jimmy Barnes have dominated the airways with their powerful brand of Aussie Rock.
So many Classic hits from Khe Shan, to When the war is over, the driving power of Working Class Man to the R & B swing of Higher and higher, collectively Cold Chisel and Jimmy Barnes have given the public some of the best music ever heard on Australian airways.
And now finally CHISEL REVIVED / BARNSEY REVIVITED faithfully reproduces a huge cross section of these unforgettable songs, in a live show that is second to none. This is an 18+ event. Saturday 20 January 2018 (opening 8:00 PM) at Hamilton Hotel. Chisel Revived Barnesy Revisited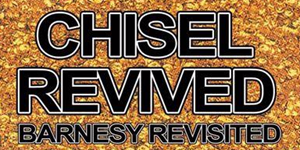 "JAMES REYNE: ALL CRAWL W/ ANGRY ANDERSON" - For nearly 40 years, James Reyne's songs have provided the soundtrack to endless Australian summers, including "The Boys Light Up", "Reckless", "Beautiful People", "Lakeside", "Daughters Of The Northern Coast", "Fall Of Rome", "Hammerhead", "Motor's Too Fast" and "Slave".
That said… later in 2018 it will be ALL CRAWL! Due to UNBELIEVABLE public demand we'll HAUL out the piano and wrap our delicate, sensitive psyche around "Hoochie Gucci Fiorucci Mama" and all the other CRAWL classics. James Reyne singing NOTHING BUT Australian Crawl, with possibly the best band on the planet bringing you all the songs you know and love. This is an 18+ event. The Triffid Newstead Sat 20 Jan 8pm. James Reyne: All Crawl with Angry Anderson
"Keith Urban Experience" - Presenting the most authentic concert tribute to Keith Urban, an international Grammy Award winning country/rock singer, songwriter, guitarist and American Idol superstar. A show loaded with all the hits ranging from Days go by to the Fighter.
Also includes bonus classic rock tracks as performed by Keith. Farren Jones, recording artist and X-Factor finalist delivers a striking resemblance and charismatic performance as Keith Urban.
Supported by a massive light and stage production, headlining events with crowd attendances greater than 100,000 people! Promises to electrify, entertain and deliver the Keith Urban Experience. Nambour R.S.L. Sat 20 Jan 8pm. Keith Urban Experience
"PINK TRIBUTE SHOW" - Raise Your Glass! A spectacular tribute to Australia's favourite GODDESS OF ROCK MUSIC. The ultimate party show will kick off from 8.30pm on Saturday 20th January at the Bribie R.S.L. in a no cover charge performance! Pink Tribute Show
THURSDAY 25 JANUARY 2018
"COSMIC PSYCHOS" - One of the most Iconic OZ Garage Punk bands of all time, this will be their first Sunny Coast show for 7 years since coming back on road. If you love punk, you'll love Cosmic Psychos, with special guests The Chats. 18+ only. Thursday 25 January 2018 (opening 8:00 PM) at Villa Noosa Hotel. Cosmic Psychos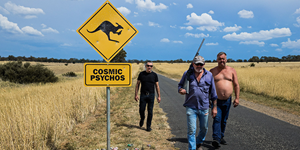 "SUNNYBOYS" - Remarkable to believe that the 2018 edition of Sunnyboys (featuring all original members) have existed longer than the bright-eyed young men who burned so brightly back in the eighties but also burned-out so fast.
This time around without the pressure of scheduling and the demand for chart hits and with a mutual love and respect for the music they made, Sunnyboys can just do what they do best, play live. And play live they will, as this summer Sunnyboys will be performing a series of headline shows across venues big and small, regional and urban and ALL of them expected to sell out.
The band will be performing material from across their entire catalogue including their three albums for Mushroom, the infamous debut ep on the Phantom label and even the odd b-side or rarity. For the Sunnyboys, every show is a celebration. The Tivoli Thurs 25 Jan. Doors open 7:30pm. Sunnyboys
FRIDAY 26 JANUARY 2018 "AUSTRALIA DAY"
"The Bee Geez Tribute Show" - Join in from 8pm on Australia Day for a spectacular free show in the Kokoda Room at the Redcliffe R.S.L. celebrating the incredible music of The Bee Gees! It's Saturday Night Fever every night with The Bee Geez Show – A Tribute to the Bee Gees. One of the most successful and adored acts in musical history is recreated by this Outstanding band.
You'll hear hits like, "Staying Alive," "You Should Be Dancing," "How Deep Is Your Love," and "Jive Talkin" plus many many more. In only a few short years since arriving in Australia, "The UK Bee Geez" have become the countries favourite tribute to the Brothers Gibb. Former presidents of the official Australian Bee Gees Fan club 'Vicki Simpson' & 'Glenda Bowman' agree that this is the most vocally accurate and entertaining tribute they have seen dedicated to the brothers.
The show was formed in England back in early 2000's and has wowed audiences all over the globe many times performing in countries such as the UK, India, South Africa, Canada, New Zealand, Australia and all over Europe appearing on many television and radio shows plus musical cruises and Casinos. Now based on the spectacular Gold Coast, the guys guarantee to take you on a trip down memory lane in this fabulous show performing all the classic Bee Gees hits over their 4 decades at the Top of the Pop charts from 1966 till 1999. The Bee Geez Tribute Show
"Dolphins Rock Australia Day" - Head to the Dolphins Leagues Club Redcliffe for the biggest Australia Day party ever! They will be showcasing local rock acts from 1pm until late in the Legends Lounge and firing up the barbie. Catch former ACDC member Dave Evans and his band Dirty Dice in Legends. Two stages will be rocking throughout the day and into the night.
Grab a snag straight from the barbie in the backyard beer garden, right beside the sports bar. With tonnes of free games, ping pong and great company, you won't want to be anywhere else. Dolphins Rock Australia Day
"Interism" - A three piece unit bringing a tight alternative rock genre to an eclectic mix of custom originals, classic rock hits and heaps of Aussie favourites. A punchy upbeat sound, not your average garden variety band. Caboolture R.S.L. Fri 26 Jan. Interism
"The Pinup Girls" - The Pinup Girls are a premier party rock band. Boasting a high energy stage show, exceptional musicianship and a cutting look to match, The Pinups are breathing fresh life into a scene cluttered with stale acts and even staler material. The songlist is an ever-changing blend of top 40 power-pop and classic party, with no fillers and no time to catch your breath. Caboolture Sports Club Fri 26 Jan 8:30pm. The Pinup Girls
"Paul Kelly" - The trademark of a great artist is one who creates pictures that are scorched into our memory and come back to us clearly whenever we hear "those songs". Paul Kelly has written "those songs" over 350 times in his lengthy career. Over thirty five years, Paul Kelly has released 18 albums, 5 film scores, co-written with Nick Cave, Kev Carmody and Yothu Yindi, and written for Jenny Morris and Renee Geyer. He has never stood still musically, performing and recording with bands like The Dots, The Messengers, The Coloured Girls, Professor Ratbaggy, the Stormwater Boys and his acoustic A-Z shows with his nephew Dan Kelly.
He has recently released his memoirs in a book, ("Paul Kelly – How to make Gravy") and also a full length feature film of his life ("Stories of Me"). He was inducted into the ARIA Hall of Fame. This show trims the huge volume of Kelly's work down to the most essential and powerful essence of his appeal. It is designed as a high energy performance relying on audience interaction. It is performed by a group of six seasoned professional musicians, conscious of the huge task set for them and respectful of the value of Kelly's music that they are entrusted with to present to audiences.
Audiences hear all the hits and recreate all those characters and places which Paul Kelly's audiences and loyal fans have come to know and love. All this appeal is packed into two x 1 hour powerful musical sets supported by lighting and visuals. No time for navel gazing and introspection here, but a real "show" to send audiences home singing Norths Leagues Club Fri 26 Jan 7:30pm. Paul Kelly
"AC/DC DAY AT THE TRIFFID W/ DIRTY DEEDS" - To Those Who Want To Rock We Salute You! All your fav AC/DC songs to rock out Australia Day. The Triffid Newstead Fri 26 Jan 2pm. AC-DC Day At The Triffid with Dirty Deeds

Upcoming Shows... Tickets On Sale Now !!! Through these outlets Ticketek or TicketMaster
Upcoming Shows...
Foo Fighters – Suncorp Stadium – Thurs 25 Jan 2018
Macklemore - Riverstage - Fri 02 Feb 2018
Mariah Carey - Sandstone Point - Sat 03 Feb 2018
Gene Simmonds - The Tivoli - Tues 06 Feb 2018
Roger Waters – BEC – Tue 06 Feb 2018
Roger Waters – BEC – Wed 07 Feb 2018
Paramore - Riverstage - Sun 11 Feb 2018
Evanescence – BEC – Sun 11 Feb 2018
Robbie Williams – BEC – Tues 20 Feb 2018
Queen + Adam Lambert – BEC – Sat 24 Feb 2018
Fall Out Boy - Riverstage - Wed 28 Feb 2018
George Ezra - The Tivoli - Fri 09 March 2018
Bruno Mars – BEC – Wed 14 & Thurs 15 March 2018
Ed Sheeran – Suncorp Stadium – Tues 20 & Wed 21 March 2018
Neil Diamond – BEC Sat 24 March 2018
The Script – BEC – Sat 21 April 2018
The Killers – BEC – Fri 27 April 2018
Harry Styles – BEC – Sat 28 April 2018
Dami Im - Brisbane Powerhouse - Fri 4 & Sat 5 May 2018
Niall Horan – BEC – Sun 03 June 2018
Katy Perry – BEC – Wed 08 & Fri 10 Aug 2018
Pink – BEC – Tues 14 & Wed 15 Aug 2018

Taylor Swift - The Gabba - Tues 06 Nov 2018
Sam Smith - BEC - Sat 10 Nov 2018