101.5 FM Gig Guide
as heard on Saturday Cruise-With Nikki The Gig Guide Show 3-6pm every Saturday...
Click here to jump to future major concerts with tickets available (bottom of the page).
FRIDAY 18 MAY 2018
"ANGLICAN SCHOOLS MUSIC FESTIVAL GALA CONCERT" - Anglican schools from South East Queensland will combine musical forces to present the Anglican Schools Music Festival at QPAC on Friday, 18 May 2018.
In its third biennial, this Festival is a wonderful celebration of music in the Anglican sector and will see the coming together of like-minded students and music educators from fifteen Anglican schools culminating in a Gala Concert at the QPAC Concert Hall. Four ensembles will be formed for the Festival including a Symphonic Band, String Orchestra, Choir and massed 350 strong Symphony Orchestra/Choir.
This year for the first time a work has been specially commissioned by renowned Australian composer Sean O'Boyle to be presented as the finale at the event's concert. Anglican Schools Music Festival at QPAC
"Bobby Alu: Move Single Tour" - Byron Bay based 'tropical ambassador', singer, ukulele strummer and drummer Bobby Alu is back with the single 'Move', his first release since 2015's Bay Sessions EP.
Featuring snappy log drum rhythms inspired by a strong family lineage of Polynesian musicians, island-time ukulele and smooth harmonies dressed up in tight equatorial folk stylings, 'Move' is a musical directive.
Having dedicated his world-class percussion skills to touring internationally with Xavier Rudd over the past five years, it was time for Bobby Alu to chart its own dedicated course again.
The Sol Bar, 19 Ocean Street, Maroochydore, Friday 18 May 2018 8:00pm. Bobby Alu: Move Single Tour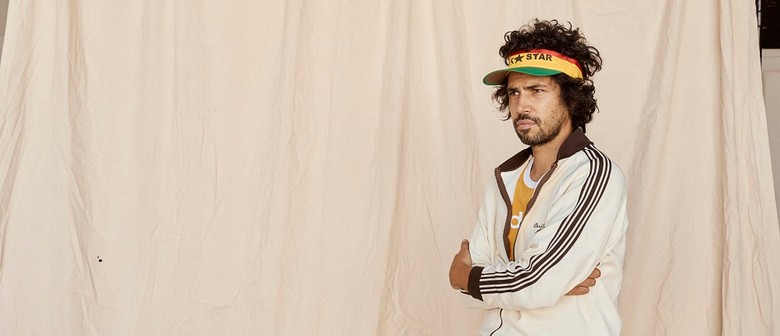 "Alive: The Pearl Jam Show plus Alt 90's" - Presenting "Alive", the Australian Tribute to one of the most iconic bands in rock history—Pearl Jam! With a massive catalogue of 9 studio albums spanning more than 2 decades and record sales exceeding 60 million worldwide, Pearl Jam have not only survived being the most popular band of the 90's grunge explosion, but thrived in its aftermath to become one of the most influential and enduring rock acts of all time.
From the unforgettable melodies of "Betterman", "Daughter" and "Last Kiss" to the angst ridden grind of "Alive" and "Jeremy" and the unbridled aggressive crunch of "Even Flow" and "Animal", this 2 hour show is packed end to end with unforgettable sing-a-longs and classic guitar rock anthems. "Alive" The Pearl Jam Show is truly a world class tribute to one of America's finest rock & roll bands.
Coolum Hotel, 1822 David Low Way, Coolum Beach, Friday 18 May 2018 10:00pm. Alive: The Pearl Jam Show plus Alt 90's
"Paris Texas: The 80's Tour" - Is a 3 piece band that duplicates the 80's decade of music down to the finest detail in its musical production. Caboolture R.S.L. Fri 18 May. Paris Texas: The 80's Tour
"Sepultura" - Brazilian Heavy Metal Icons SEPULTURA + San Francisco Bay Area Thrash Legends DEATH ANGEL tour this May with special guest From Crisis To Collapse straight from Byron Bay! The second Sepultura enters the stage the whole place goes absolutely crazy.
Neck-breaking headbanging, mosh pits and crowdsurfers are there right from the first minute to the very last note. A perfect night of neck-breaking thrash…
Eatons Hill Hotel Fri 18 May. Sepultura
"COSMIC PSYCHOS: LOUDMOUTH SOUP TOUR" - Australia's greatest export since Crocodile Dundee, Cosmic Psychos have announced the release of their 11th studio album, Loudmouth Soup on April 4.
They've also got a ripper new vid for your eyes to devour. After singing about beers for a solid three decades, it's no surprise that the Psychos have finally delivered a song about the hangover from hell in the form of 'Feelin Average'.
Testament to their status as seasoned road dogs, the Psychos will hit the road again, taking in just about every damn venue that can provide a cold beer and corner to play in.
This is an 18+ event. Cosmic Psychos : Loudmouth Soup Tour Friday 18 May @ 8pm The Triffid Newstead.

Cosmic Psychos : Loudmouth Soup Tour Saturday 19 May (opening 8:00 PM) at Villa Noosa Hotel - The V Room.
"IMAGINE DRAGONS: EVOLVE TOUR" - They last stormed Australia two years ago in support of their chart-topping second album, Smoke + Mirrors. In 2017 they smashed radio worldwide with huge singles 'Thunder', 'Believe' and 'Whatever It Takes'.
Backed with a collection of fresh songs and a set sharpened from rigorous touring, don't miss the chance to see Imagine Dragons breathe fire into every venue they hit on their upcoming Evolve World Tour in May 2018! Joining the band on their arena tour is special guests The Temper Trap, who return after the success of their latest album Thick As Thieves, which debuted at #1 on the ARIA Album Chart and became their second album to take out the top spot.
Brisbane Entertainment Centre Fri 18 May. Imagine Dragons: Evolve Tour
"ADAM ECKERSLEY & BROOKE MCCLYMONT" - When Brooke McClymont surprised fans by joining her husband Adam Eckersley on stage at this year's Gympie Muster, news began circulating that more things were to come. The husband and wife duo have since shared their first single and video 'Train Wreck' and announced their debut album 'Adam & Brooke'.
Adam Eckersley and Brooke McClymont have mused about a musical collaboration for years, but finding time has always been a challenge. After all, the Adam Eckersley Band (AEB) is one of the hardest working groups in the country and Brooke's commitment to her sisters in The McClymonts has always been unwavering. "My sisters are busy having babies now," she laughs, "so Adam and I thought this was the right time for our own thing." Embracing that opportunity, the couple – who, between them, have twelve Golden Guitars and two APRA Awards to go with Brooke's two ARIAs – showcases both halves of the duo with "Train Wreck".
Caloundra R.S.L. Fri 18 May 8pm. All Ages... Get tickets from Adam Eckersley & Brooke McClymont
SATURDAY 19 MAY 2018
"Dr Feelgood" - Formed on Canvey Island in Essex in the early 1970s Dr. Feelgood remains one of the most popular and exciting live rhythm and blues acts in the world. The raw and uncompromising style of their performance resulted in the album Stupidity that immediately went to the number one position in the U.K. Charts.
Dr. Feelgood have also enjoyed global success with a string of hit singles including Roxette, Back in the Night, Milk and Alcohol, Down at the Doctors, She Does it Right, Going Back Home and See You Later Alligator—which gave the group their first gold record. The band continues to tour extensively throughout the world.
Solbar, 19 Ocean Street, Maroochydore, Saturday 19 May 2018 7:00pm. Dr Feelgood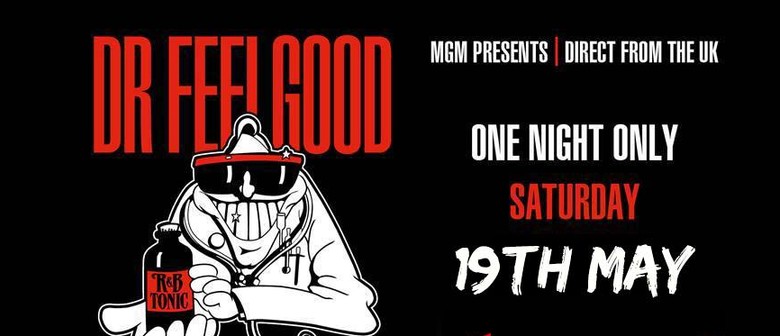 "With or Without U2" - is the ultimate tribute to the Irish rock band that has sold more than 150 million albums worldwide and has sat at the top of the charts for over three decades - the one and only U2. Caboolture R.S.L. Sat 19 May. With or Without U2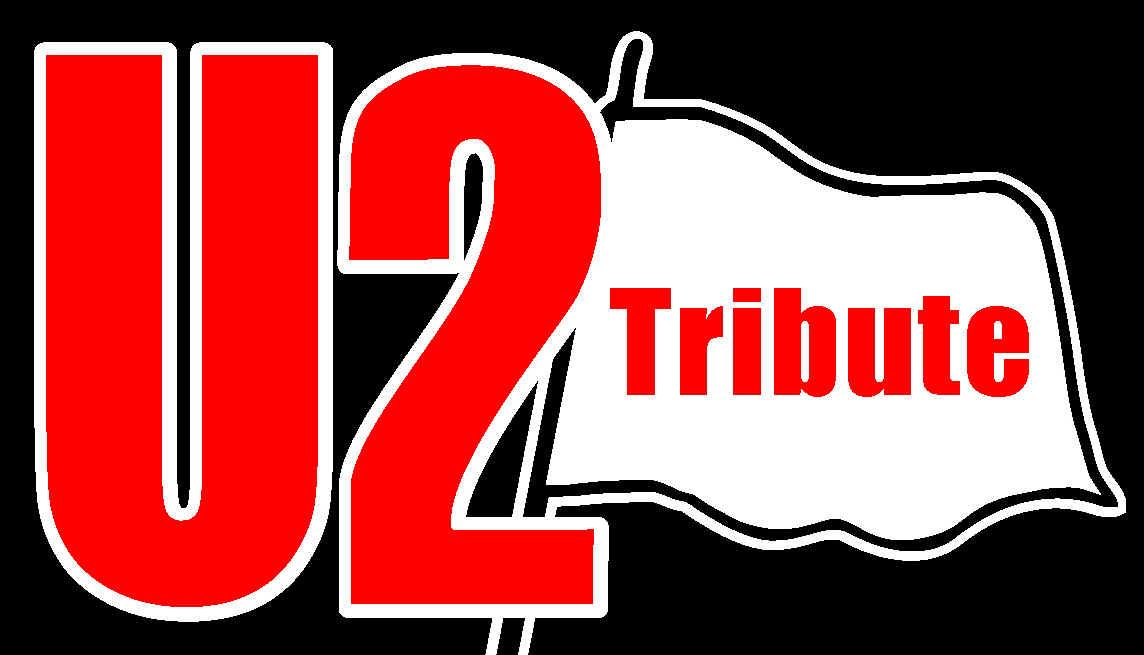 "The Colt Seavers Band" - have released their debut self-titled EP, but their focus remains firmly on bringing a range of entertainment to their live audiences via their take on Rockabilly.
Leading the band is Colt Seavers, Seavers has worked in films for more than three decades, including The Last Samurai, Ghost Ship and Ned Kelly and continues to do stunt work when called upon. Keeping with the Country theme, though, Seavers also rode the rodeo circuit for many years.
He said the band's aim was to blend Country and Rockabilly with Rockabilly essential to the development of Modern Country Music.
Caboolture Sports Club Sat 19 May 9pm. The Colt Seavers Band
"MICHELLE BROWN DUO" - With her haunting, gritty, big bluesy voice and dynamic stage presence, Michelle Brown has gained a large following in South East Queensland. A national finalist in the Best Female Blues Singer Category at the Australian Blues Music Awards, Michelle's reputation is not without warrant.
As front woman for the Big Easy band for 7 years Michelle performed at Woodford Folk Festival, Broadbeach Blues Festival, Kangaroo Point Jazz and Blues Festival and Burning Raw Rhythm and Blues Festival. One of the sunshine coasts biggest live entertainment draw cards Michelle has built up a loyal following and moulded a reputation for consistently stylish and polished performances.
Up front, Michelle has that special 'X' Factor, honed through years of solo and group performing, that sets her apart from the pack. Michelle stimulates, mesmerises and moves her audience from start to finish with her unique style of blues, rock, soul funk and everything in between.
Kedron-Wavell Services Club Sat 19 May 8:30pm. Michelle Brown Duo
"SHANNON NOLL" - Aussie icon Shannon Noll is back on the road in May 2018 to promote his long awaited new album, Unbroken. Unbroken is an album of reflection and conviction, the former farm boy from Condobolin taking a close look at his roots, his fame, his love of Australia and his family and at the trials of getting older.
Most of Unbroken was recorded in the same Kings Cross studio that Shannon recorded his post-Australian Idol debut album That's What I'm Talking About, which went to number one in the ARIA Albums Chart in 2004 and sold more than 350,000 copies.
Shannon is excited to play these new songs to his fans and his fans are excited to hear them.
The Triffid Newstead Sat 19 May 8pm. Shannon Noll
"ABBALIVE" - 2014 Celebrated the 40th anniversary of ABBA winning the Eurovision song contest in 1974 with the unforgettable hit Waterloo!!!! Now the greatest pop group of all time returns to the stage with Australia's leading ABBA production, ABBALIVE.
Relive the brilliant harmonies, the unforgettable moves, the timeless music, and the fabulous costumes. This is the most breathtaking authentic ABBA show that will leave you screaming for more!!
Other ABBA shows may come and go, but ABBALIVE have stood the test of time and are still Australia's number 1 ABBA production. And why?
Because their constant dedication to presenting the authentic live ABBA experience as perfectly as possible continues to set the precedent for ABBA shows all over the globe. Don't miss ABBALIVE – as close as it gets to the real thing!!
Nambour R.S.L. Sat 19 May 8pm. ABBAlive
SUNDAY 20 MAY 2018
"Steel Panther" - The Sunset Strip's favourite sons, Steel Panther, are returning to Australia in May 2018 for a WORLD FIRST run of shows! They are returning to Australian shores with their Sunset Strip Live! Tour, which is ALL PANTHER, ALL NIGHT.
Two sets – One set of Steel Panther originals, and One set of Classic Covers! Steel Panther have been prolific in their output in the past few years, releasing album "All You Can Eat" in 2014, Live DVD "Live from Lexxi's Mom's Garage" in 2016 and album "Lower the Bar" in 2017.
Their catalogue of hits is unstoppable, featuring hits like "Death to All But Metal", "Community Property", "17 Girls in a Row" and "Poontang Boomerang."
Don't miss the raucous, irreverent, all-out hair metal assault on your senses (and probably your genitals) that is Steel Panther's "Sunset Strip Live" tour this May -
Sun 20th @ Eaton Hills Hotel. Steel Panther
TUESDAY 22 MAY 2018
"JOSH RADIN" - Singer/songwriter JOSHUA RADIN (USA) brings his self proclaimed "whisper rock" to Australia for an evening of intimate and deeply personal performances. As heard on Scrubs, One Tree Hill, and Grey's Anatomy, Joshua Radin's live performances are all encompassing; not to simply be watched or heard, but embraced and absorbed. 7:30pm, Tue 22 May, Woolly Mammoth.
For tickets Joshua Radin
WEDNESDAY 23 MAY 2018
"EUROPE" - It's been 30 years since we first heard the signature keyboard intro for 'that' song…'The Final Countdown' and were introduced to the five, Swedish rockers led by frontman Joey Tempest, called EUROPE. In May 2018 for the first time ever Australia will be part of EUROPE'S world tour. With their new album release 'Walk the Earth' receiving rave reviews in the music press, the band are eagerly looking forward to bringing their celebrated live show which takes the audience on a career spanning musical journey, for one Brisbane show at The Tivoli on Wednesday May 23.
Europe has released ten studio albums, three live albums, three compilations and nineteen music videos and enjoy a popularity around the world with an audience that spans three generations.
The bands all conquering 'The Final Countdown' album has alone sold over 15 million copies worldwide and the single of the same name was #1 in 25 countries. Europe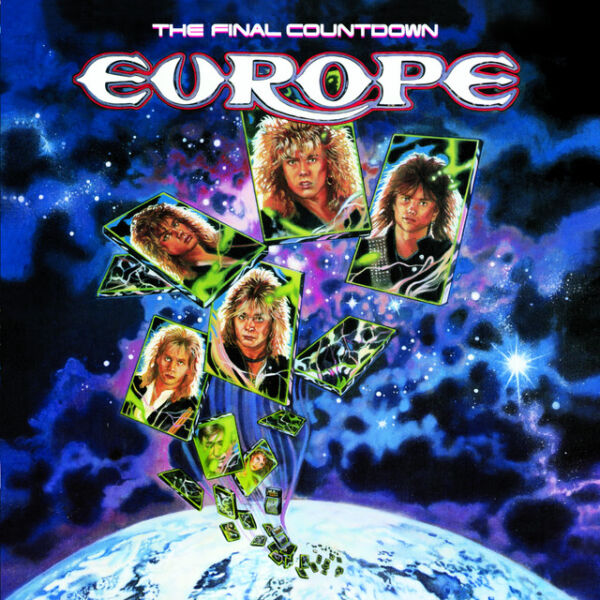 THURSDAY 24 MAY 2018
"TEX PERKINS: THE MAN IN BLACK" - After a sell out stint in Melbourne in 2017 Tex Perkins is reprising his Helpmann Award winning role of the Songs and Story of Johnny Cash with the Tennessee Four and Rachael Tidd.
A legend within the Australian music industry and revered as one of the country's rock n' roll outlaws his affinity with Johnny Cash started in his earliest band and has not been relinquished. There are very few artists who can translate the work of 'The Man in Black' and bring it to the modern day like Tex Perkins. His reverence for Johnny Cash is evident in the way he approaches every song.
Concert Hall QPAC Thurs 24 & Fri 25 May 8pm. Tex Perkins : The Man In Black
"Augie March" - Indie rock supremos Augie March will be performing as part of the launch tour for the long-awaited new album 'Bootikins'. The band's sixth studio album, 'Bootikins' was recorded in Melbourne and Hobart and produced by their dear friend, the legendary Tony Cohen, before his passing.
Augie March's distinctive musical style is directed by songwriter and vocalist Glenn Richards. His lyrics often draw critical acclaim for their poetic style, with the band's music described as intricate, lush, and dense, acting as a backdrop for Richards' complex and poetic vocals.
For tickets Augie March Imperial Hotel, Eumundi, Thursday 24 May 7:30pm.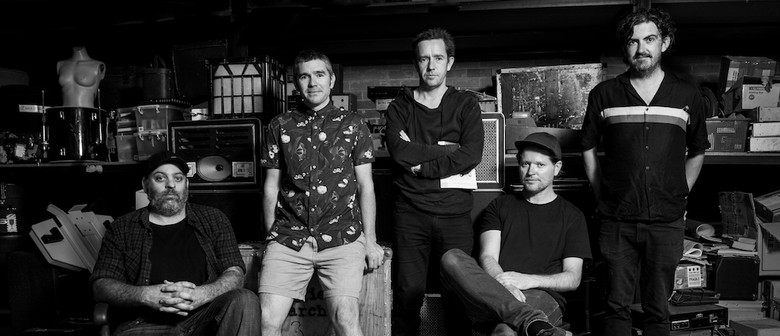 Augie March The Zoo, Brisbane, Friday 25 May 8:00pm.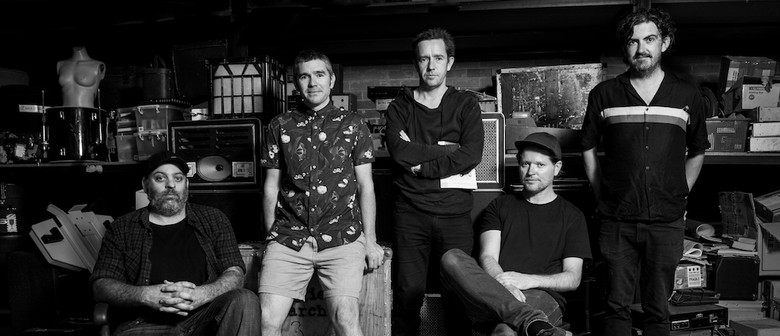 FRIDAY 25 MAY 2018
"Fine Line" - is a 6 piece covers band playing a wide selection of classic Rock n roll Party Songs with a focus on 60s 70s and 80's. Sunny Coasts Cover Kings who pride themselves on audience participation & full dance floors, With the 6 piece sound they really get the crowd pumping. Caboolture R.S.L. Fri 25 May. Fine Line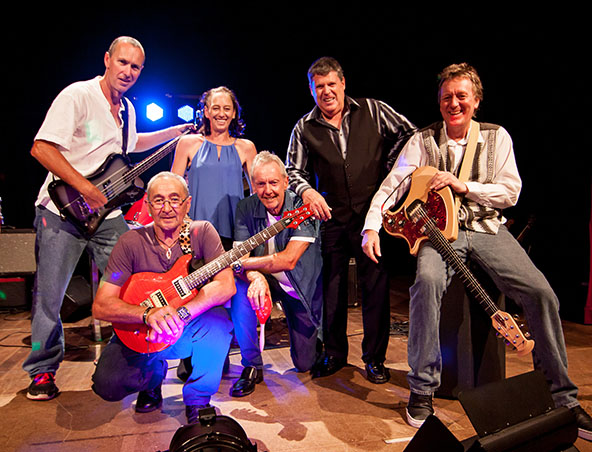 "MADE IN THE 80'S" - A tribute to the decade of decadence! In the history of modern music there has never been a more diverse decade of music, from punk to LA Glam rock, Electro Pop & dance to straight up raw anthem rock, the 80's had it all.
YES! the decade of Decadence! Where excess was the accepted thing, where Big hair, Lycra, leg warmers, fluoro and big bands ruled MTV, the decade were indeed Video Killed the Radio Star! From Rock legends, Def Leppard, Bryan Adams, Bon Jovi, Guns & Roses, Duran Duran, Eurythmics, INXS, Michael Jackson & Queen filled stadiums worldwide, along with Rock & Pop Divas Joan Jet, Cyndi Lauper, Blondie, Pat Benatar, Tina Turner, The Bangles to name a few, reigned supreme.
Now you can relive all the fun in this 3-hour show performed by "Made In the 80's" a 6-piece band featuring gun musicians and boasting 5 lead vocalists, all led by the fabulous "Miss T" – one of the best rock Diva's in Australia on lead vocals.
Let's get ready to Party! Free show. Victoria Point Sharks Club Fri 25 May 8pm. Made In The 80's
"Raise Your Glass: Pink Tribute" – Australia's best and most spectacular "Ultimate" tribute show! With countless top 10 singles, sold out tours and record breaking attendances. P!NK is currently at the peak of her career.
Without doubt, P!nk is the most popular and dazzling pop icon of the international music scene. The Performer behind 'Raise Your Glass" is Mount Isa born singer and musician Kim Boath. Kim is a powerful performer in her own right; accomplished and versatile with an outstanding vocal talent. Kim is complimented by Queensland's best musicians.
The "Raise Your Glass" band are consummate professionals, all with International touring experience. All in all this guarantee's a magical show spectacular, an experience of a life time. .
Raise Your Glass: Pink Tribute - Dag Pub, Fri 25 May 8pm
Raise Your Glass: Pink Tribute - Narangba Valley Tavern, Sat 26 May 7pm.
SATURDAY 26 MAY 2018
"Tommy Memphis and The Tremors" - Tommy has put what he has seen and learned over the years into one fast paced, action packed hilarious show. The show pays tribute to some of the classics of Rock'n'Roll and Country music, while at the same time tickling your funny bone.
The quality musicianship of The Tremors mixed with the high energy, often humorous entertainment by Tommy Memphis delivers a feel good show that leaves the audience wanting more. Redcliffe R.S.L. Sat 26 May 8pm. Tommy Memphis and The Tremors
"Rock Steady" - are a band on a mission…to bring a high-calibre, Classic Rock'n'Roll show to the people. Rock Steady are a three-piece, live band with experienced professional musicians. Selecting the best music from the 50s, 60′s, 70′s, 80′s and beyond.
Caboolture R.S.L. Sat 26 May. Rock Steady
"The Divinyls Tribute & Wildchild Show" - One night two BIG shows! Don't miss the FREE Divinyls Tribute and Wildchild Show. Celebrating the music of Chrissy Amphlett and the Divinyls with The Divine L's.
A tribute to one of Australia's most dynamic rock acts 'The Divinyls'. Faithfully reproducing the experience of Pleasure and Pain, Boys in Town, I Touch Myself and more. Plus Wildchild a tribute to the woman of rock including Pat Benatar, Stevie Nicks, Pink, Blondie, Suzi Quatro, Tina Turner, and more...
Caboolture Sports Club Sat 26 May 8:30pm. The Divinyls Tribute & Wildchild Show
"Seether: Poison the Parish World Tour" - On the back of their heaviest album to date, Seether are intent on blasting the roof off with equal measures of ferocity and purpose. This is a band that knows how to connect with an audience, whilst delivering all the blood, sweat and sheer musical brutality that transports fans to a state of nirvanic rhapsody.
SEETHER's existence itself is an act of rebellion, weaponized to cut through the noise with truth telling clarity and undeniable authenticity. SEETHER are not your bog-standard riff-mongers. This is a multi-platinum rock anthem machine whose live performances are armed with soaring guitars and monster melodies delivered with an atmospheric crunch that will leave fans blissfully drained. As well as killer tracks from "Poison The Parish" such as "Stoke The Fire" and "Let You Down", fans will be treated to veritable hit parade of classic Seether including "Broken", "Fake It", "Rise Above This", "Fine Again", "Gasoline" and "Remedy".
Eatons Hill Hotel Sat 26 May. Doors open 8pm. Seether: Poison the Parish World Tour
"THE ANGELS: FACE TO FACE TOUR" - It's hard to believe, but it has been four decades since the release of The Angels sophomore album Face to Face.
The seminal release firmly put the band on the map – both in Australia and internationally – spawning tracks that still hold an iconic place in Aussie music history such as Take A Long Line, Marseilles, After The Rain and Be With You, to name a few. The multi-platinum release was described as a 'watershed' for the band and changed the way Australian bands toured. Take A Long Line is one of The Angels most loved songs. It was a smash for the Face to Face album, peaking in the national single charts at #26 and remaining there for a massive 29 weeks.
The album itself remained in the charts for a year-and-a-half – an impressive achievement for a band on their second release, and one who, unbeknown to them at the time, would create the musical soundtrack of a generation. Reminiscing about those times solidifies that there is something very special about The Angels.
They paid their dues, touring up and down the country – rockin' out to big crowds, small crowds and everything in between – and cut their teeth the way all bands worth their salt did, performing live seven nights a week.
Saturday 26 May 2018 (opening 8:00 PM) at Hamilton Hotel. The Angels: Face To Face Tour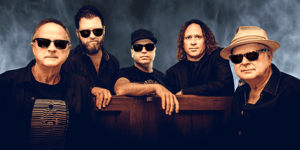 "The Beatlegs" - are the Ultimate Beatles Tribute, which deliver a unforgettable two hour live show of Beatles magic. Since 2008, they have been exciting audiences from across the country. Reproducing the iconic sound and look of the Fab Four with multiple costume changes, superb harmonies and music.
The Beatlegs will have you dancing in the aisles and reminiscing as they play hit after hit of those memorable Beatle classics. The attention to detail creates a nostalgic porthole to the sixties and recreates a time that will never be repeated.
Free show. Caloundra R.S.L. Sat 26 May 9pm. The Beatlegs
"Jeremy Loops" - South Africa's biggest contemporary music export Jeremy Loops announces his return to Australia and New Zealand following on from his successful visit in 2016.
Becoming a hit outside of his homeland, Jeremy's debut album Trading Change resulted in a 30,000-ticket tour across the UK and Europe as well as a massive European tour with Twenty One Pilots. His near-sellout tour of Australia in 2016 cemented his popularity downunder, while his latest single 'Waves' from his latest album 'Critical As Water' has already racked up over a million streams on Spotify in just a few weeks.
The Australian and New Zealand shows are part of a massive global tour with 27 shows across ten countries, that kicked off in March to celebrate the album's release and winding its way through Europe, the UK, the US, Canada and finally Australia and New Zealand in May.
The Zoo, Brisbane, Saturday 26 May 8:00pm. Jeremy Loops

Upcoming Shows... Tickets On Sale Now !!! Through these outlets Ticketek or TicketMaster
Upcoming Shows...
Niall Horan – BEC – Sun 03 June 2018
Kasey Chambers - Brisbane Powerhouse - Sun 1 July 2018
Celine Dion - BEC - Mon 30 July & Tues 31 July 2018
Katy Perry – BEC – Wed 08 & Fri 10 Aug 2018
Pink – BEC – Tues 14 & Wed 15 Aug 2018
Queens of the Stone Age – Riverstage - Tues 28 Aug. 2018
Gene Simmonds - The Tivoli - Sat 01 Sept 2018
The Cat Empire - The Triffid - 4 shows Thurs 20 to Sat 22 Sept 2018
Vance Joy - Riverstage - Thurs 20 Sept. 2018
Vance Joy - Riverstage - Fri 21 Sept. 2018
Cher - B.E.C. - Fri 28 Sept 2018
Cheap Trick - The Tivoli - Thurs 18 Oct 2018
Def Leppard – B.E.C. - Tues 6 Nov. 2018
Taylor Swift - The Gabba - Tues 06 Nov 2018
Sam Smith - BEC - Sat 10 Nov 2018
Shania Twain - BEC - Wed 05 Dec 2018