101.5 FM Gig Guide
as heard on Saturday Cruise-With Nikki The Gig Guide Show 3-6pm every Saturday...
Click here to jump to future major concerts with tickets available (bottom of the page).
WEDNESDAY 5 DECEMBER 2018
"Richard Marx" - An icon in the industry, Marx celebrates a 3 decade long career with 11 glorious albums. Having sold 30 million records worldwide and five Grammy nominations under his belt, Marx is renowned for his heartfelt ballads dusted with classic rock.
Marx's unwavering talent has lead him to a string of triumphs through classics 'Right Here Waiting' and 'Hazard' both of which reached #1 status in Australia. A writer, composer and producer, Marx's calibre has lead him to collaborate with a variety of artists such as NSYNC ('This I Promise You'), Barbra Streisand and Vince Gill ('If You Ever Leave Me') and Keith Urban who performed 'Long Hot Summer', Marx's 14th and latest chart-topper.
Marx also worked alongside the late Luther Vandross on the multiple Grammy Award winning 'Dance With My Father' with Marx only recently releasing his own version.
Don't miss out on a night with one of the industry's greats!
EATONS HILL HOTEL | GRAND BALLROOM | WEDNESDAY, 5th DECEMBER | ALL AGES.. Richard Marx
"SHANIA TWAIN" - In celebration of Shania's third consecutive #1 album – she brings her NOW Tour to Australia. Gracing our shores for the first time in 20 years. Shania is a five-time GRAMMY Award-winner and the reigning Queen of Country Pop, with more than 90 million albums sold worldwide.
2 shows @ Brisbane Entertainment Centre, Wed 5 & Thurs 6 Dec. Shania Twain
THURSDAY 6 DECEMBER 2018
"Bon Jovi" - Global rock icons and newly announced Rock & Roll Hall of Fame 2018 inductees Bon Jovi are heading out on their Australian leg of their This House Is Not for Sale Tour.. The This House Is Not For Sale Tour has already received both fan and critical acclaim.
What more could I possible say about Bon Jovi – NOT TO BE MISSED! With Special Guests: Birds Of Tokyo.
BRISBANE - SUNCORP STADIUM, Gates Open: 5.00pm, Birds of Tokyo: 6.15pm, Bon Jovi: 7.30pm. Bon Jovi
FRIDAY 7 DECEMBER 2018
"Country Boys" - Headed by Toby Tyler, Country Boys are one of Brisbanes premier country style rock bands, always bring a great atmosphere and good fun.
Caboolture R.S.L. Fri 7 Dec. Country Boys
"Dan Sultan" - Acclaimed singer songwriter Dan Sultan is thrilled that he will be taking his solo show on the road in December for a short, exclusive run in venues in Melbourne, Brisbane, Adelaide and Perth.
Dan will be playing select tunes from all of his albums, as well as a few new surprises. Dan Sultan has been a singular musical presence since the release of his first album, 2006's Homemade Biscuits, straddling genres and celebrating the diversity of his audiences.
All the while, he͛s also become one of the country's most revered songwriters.
The Old Museum, Brisbane, Fri 7 Dec 8pm. Dan Sultan
SATURDAY 8 DECEMBER 2018
"B-Rocked" - 4 piece super fun Rock Cover band playing classics from 70's to 90's, Regular club goers will already know Brian and Jody from popular Duo Me and Jodie Lee.
Caboolture R.S.L. Sat 8 Dec. B-Rocked
"Livin' on a Prayer" - This free doubleheader tribute show pays homage to Bon Jovi and Bryan Adams in amazing fashion. Livin' On A Prayer salutes 2010 Rock & Roll Hall of Fame inductees Bon Jovi after producing 13 albums and multiple chart-topping hits spanning over three decades.
Hear all the hits including Bad Medicine, Dead or Alive, Blaze of Glory and the greatest rock anthem of all time Living on a Prayer. This high-octane show has all the Bon Jovi excitement plus mind-blowing guitar solos and searing vocals.
The Bryan Adams Experience is also not to be missed in this huge night of rock! Run to you, Somebody, One Night Love Affair, Heaven, Straight From the Heart, Everything I Do, Summer of 69, and so many more hit songs, delivered by this awesome rockin' band with Carter Roser as Bryan Adams, lead vocalist so close to the man himself you'll believe you're at a real Bryan Adams concert.
Caboolture Sports Club Sat 8 Dec 8:30pm. Livin' on a Prayer
SATURDAY 8 DECEMBER 2018
"The Steele Syndicate" - Saddle up, we're going on an adventure. The Steele Syndicate is on the road again for the release of its brand new second EP, 'Sedona'.
The raucous Brisbane-based octet is hitting The Triffid in their home town on Saturday, December 8th, bringing the grooves to you thanks to Beats Cartel. Supported by Bearfoot & special guests. Get down early for a great night of live music!
The Tiffid, Newstead. Sat 8 Dec 7pm. The Steele Syndicate
WEDNESDAY 12 DECEMBER 2018
"Christmas with Karen Knowles" - Gold and platinum award winner, Karen Knowles is one of Australia's favourite singers and is coming to Caloundra for a special Christmas concert. Star of the musical Big River and lead singer with The Seekers in the early 1990s,
Karen started her career on Young Talent Time and became the highest selling Australian female recording artist for two consecutive years. Karen's best known hits include Why Won't You Explain, You Are The Reason, Loves Us All, By Request and Moonglow and she is well known for her Carols and Christmas repertoire and regular performances as part of the Lord Mayors Carols broadcast throughout Queensland on Channel 7.
Karen will perform with her musical director David Cameron accompanying her on piano and guitar.
Join Karen for a wonderful selection of her hits, standards and your favourite Christmas songs as her music moves you into the true spirit of Christmas.
Events Centre Caloundra, Wednesday 12 December 2018 @ 11am. Christmas with Karen Knowles
FRIDAY 14 DECEMBER 2018
"Simply Three" - with Michael Whitmore, Ofelia Guizzon & Lawrie Dillon is a very classy musical trio featuring fabulous vocal harmonies and a surprisingly wide range of musical styles.
Caboolture R.S.L. Fri 14 Dec. Simply Three
"The Anchormen with Miss T' - Playing all the classic party rock hits you know and love. If these guys don't get you up and dancing no one will.
Victoria Point Sharks Sporting Club, Friday 14 December, 7.30pm. The Anchormen with Miss T
"British India" - Guitarist and founding member of British India, Nic Wilson has announced he will retire from music at the end of this year, finishing up with one final tour – the Nic The Poet farewell tour.
Formed at St Bede's college in Melbourne's eastern suburbs, British India burst onto the scene in 2007. A love of music and a driving determination was the key ingredient that turned four budding musicians into a fierce garage band, who quickly gained a reputation for explosive live shows and the ability to write great pop songs.
Over the last 10 years, British India have notched up 8 entries into the Hottest 100, released 6 albums, played every major festival in Australia and have headlined over 700 shows.
They have toured with many international acts and supported The Rolling Stones.
Always busy and currently in the studio working on new material, the band are excited to celebrate Nic Wilson's awesome career and plan to send him off in style with one final tour with their best mate.
This will be the last chance to see the original British India line up on stage.
The Zoo, Brisbane. FRIDAY, DECEMBER 14, 2018 6:00 PM. British India
SATURDAY 15 DECEMBER 2018
"Jim Moginie and The Family Dog: Summer Of The Dog Tour" - Jim Moginie (Midnight Oil) founded The Family Dog when he released his first solo album 'Alas Folkloric' in 2006.
They are back and on the road with 'The Summer Of The Dog Tour', presenting their new album 'Bark Overtures' . The album was released by Sony Music on the 2nd November.
The band is Jim Moginie, Kent Steedman and Paul Loughead of The Celibate Rifles and Tim Kevin from La Huva, Exiles and Youth Group. Live, this lineup is all about dynamics, travelling from a whisper to a scream, from a blitzkrieg to the odd 'Oils' classic in a moment!
The Sol Bar, 19 Ocean Street, Maroochydore, Maroochydore, Saturday 15 December 2018 7:00pm. Jim Moginie and The Family Dog: Summer Of The Dog Tour
"Beach Boyz" - The diverse talents and abilities of the Beach Boyz have combined to form a totally 100% live musical experience that brings to life the sights and sounds of the legendary Beach Boys.
For more than a decade The Beach Boyz have performed and honed the unmistakable five part vocal harmonies of the original Beach Boys to the standard of Brian Wilson. The result is a mix of sharp instrumental and tight vocal harmonies that produce a sound the Beach Boys Official Website described as, "The Best Beach Boys Tribute Show in the world". The Beach Boyz' ability to create a stunning visual and audible performance has led to sell out shows across Australia.
Authentic costumes, vintage Fender guitars and amplifiers replicate and capture the look and feel of the surfing era.
The Beach Boyz accurately perform virtually every chart hit the Beach Boys recorded throughout the years. Don't miss this celebration of some of the greatest music of the 20th century.
Music to make you SMILE! Redcliffe R.S.L. Sat 15 Dec 8:30pm. Beach Boyz
"The Smokin' Crawdads" - can kick any crowd into party mode with their good time, pumped up repertoire, from gutbucket blues through to Memphis-soaked swamp rock.
Caboolture R.S.L. Sat 15 Dec. The Smokin' Crawdads
"The Wiggles: Wiggle Pop Big Show" - Featuring much-loved Wiggles songs! Get your tinsel-toes tapping as The Wiggles perform some of their most Pop!-ular hits from the Wiggle Pop! album.
Tickets are going like Hot Potatoes, so get yours now.
Brisbane Entertainment Centre. Two shows Sat 15 Dec. 10am & 1:30pm. Also Sun 16 Dec. 10am. The Wiggles: Wiggle Pop Big Show
"The Grates" - Australian indie rock royalty The Grates are back in a big way! The Brisbane stalwarts are officially reuniting their original line up – singer Patience Hodgson, guitarist John Patterson, and drummer Alana Skyring – for a special run of shows this December, to celebrate the 10th anniversary of their seminal album, Teeth Lost, Hearts Won.
The tour has been dubbed the 'Reunited and Excited' tour, with shows that will see them performing some of the most memorable moments of Teeth Lost, Hearts Won, as well as songs from their breakout, debut LP Gravity Won't Get You High and some classics from the rest of their extensive and impressive catalogue.
The Tivoli, Brisbane, Sat 15 Dec. Doors open 7:30pm. The Grates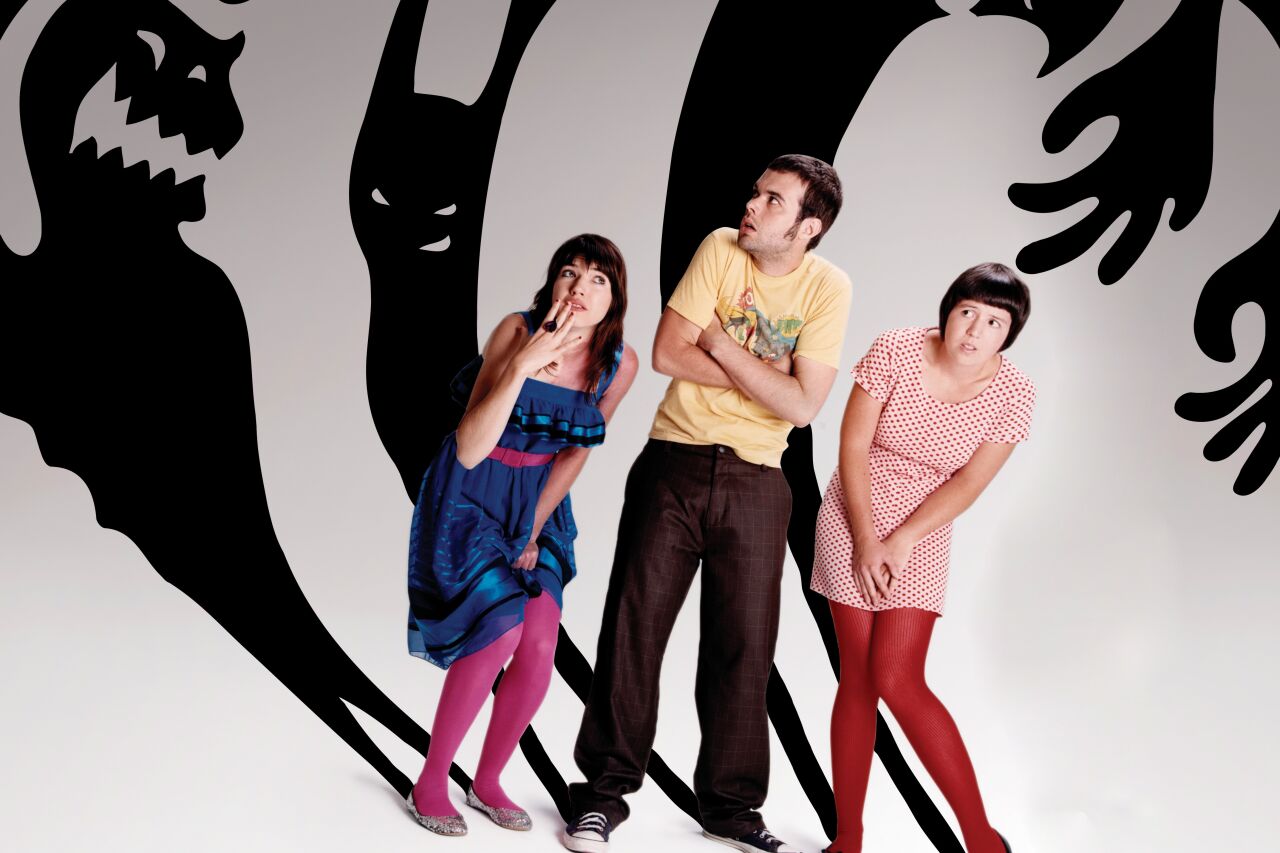 "EMPYRE" – a high energy, formidable Rock/Party Band guaranteed to give you a standout show and unforgettable experience. As a professional and sought after live act, flexibility and diversity is what you can expect from their repertoire.
Playing music from every genre – from Lenny Kravitz to Led Zeppelin, Pink to The White Stripes, Metallica to Lady Gaga. With this broad range of musical styles Empyre has the ability to adapt to every event or venue with a specifically tailored set list.
They take pride in their sound production and execution, delivering stellar reproduction of the original artist's intent.
Empyre will satisfy every music taste you have and give you a "show", not just a gig.
Caloundra R.S.L. Sat 15 Dec 9pm. Empyre
"Tijuana Cartel" - Tijuana Cartel's new album 'Live at Hotel Brunswick' (released in September) is teeming with the infectious party vibes that characterise their live show.
The electronic tour-de-force never fails to ignite a dance floor and this compilation of tunes captures what their live show is all about. Heavy bass and beats underpin virtuosic instrumentation and exotic sounds reminiscent of the Middle East, Morocco and Spain.
Experience it for yourself this year as they embark on a massive international tour that encompasses the East and West coast of Australia, Bali, the UK and Germany.
Welcome TIJUANA CARTEL to The Imperial Hotel Eumundi on Saturday 15 December - as part of their 'Live at Hotel Brunswick' album tour. They will be supported by KALLIDAD. Tijuana Cartel

Upcoming Shows... Tickets On Sale Now !!! Through these outlets Ticketek or TicketMaster
Upcoming Shows...
2019
Mumford & Sons - BEC - Tue 15 Jan 2019
Phil Collins: Not Dead Yet: Live! - Suncorp Stadium - Sat 19 Jan 2019
Florence + The Machine - Riverstage - Tues 22 Jan & Wed 23 Jan 2019
Keith Urban - BEC - Thurs 31 Jan, Fri 01 Feb 2019 & Sat 02 Feb 2019
Lily Allen - Tivoli - Fri 08 Feb 2019
Nickelback - BEC - Wed 13 Feb 2019
Maroon 5 - BEC - Tues 19 Feb 2019
EMINEM Rapture - QSAC Stadium - Wed 20 Feb 2019
Red Hot Chili Peppers - BEC - Mon 25 Feb 2019
Arctic Monkeys - BEC - Sun 03 Mar 2019
The Eagles - BEC - Sat 09 Mar 2019
Shawn Mendes - BEC - Wed 6 Nov 2019
KISS: End of the Road World Tour - BEC - Thu 28 Nov 2019