101.5 FM Gig Guide
as heard on Saturday Cruise-With Nikki The Gig Guide Show 3-6pm every Saturday...
Click here to jump to future major concerts with tickets available (bottom of the page).
MAJOR EVENT:
"Mitchell Creek Rock 'N Blues Festival" - 3 Days & Nights. 150+ Artists. Multicultural Food Fest. Free Onsite Camping.
An Australian Premier Music Festival hosted on a private 100 acre property up in Noosa Hinterland's beautiful Mary Valley, in Queensland's amazing Sunshine Coast region.
Escape to the bushland for an adventure-filled weekend of rock blues and roots music. Enjoy free camping, and 2 x alternating stages offering you non-stop music, so you never have to miss a band or artist.
From Fri 21 – Sun 23 Sept. @ Mitchell Creek, Mary Valley, Lot 9, Mitchell Creek Rd Kandanga Creek, Upper Kandanga, Queensland. For everything you need to know, including the 3 day music schedule head to: Mitchell Creek Rock 'N Blues Festival
"Caloundra Music Festival 2018" - Presented by Sunshine Coast Council, the 12th annual Caloundra Music Festival will be held over the weekend of 28 September – 1 October 2018.
The beautiful Kings Beach and surrounds will be treated to the sounds of a diverse line-up of entertainment featuring the best of the Australian music industry as well as famous international artists. Arrested Development, Birds of Tokyo, Blue King Brown, Cheap Fakes, Daryl Braithwaite, Eskimo Joe, John Butler Trio, Sheppard. Sneaky Sound System, The Living End, Screaming Jets, Thirsty Merc, Tim Finn ans so much more..
For all festival info. Go to Caloundra Music Festival 2018
THURSDAY 20 SEPTEMBER 2018
'Vance Joy: Nation of Two World Tour" - Following the release of his hotly-anticipated sophomore album, Nation of Two (out now via Liberation Records), and alongside the announcement of a colossal run of international tour dates,
Frontier Touring is pleased to reveal that Vance Joy will be heading out on a national tour this September. The Nation of Two World Tour will see the artist hit some of his biggest stages to date, with his trusty band in tow.
Opening proceedings at each show will be Brisbane indie pop darlings Cub Sport and Melbourne singer/songwriter Didirri. Thu 20 Sep – Riverstage, Brisbane (All Ages).. Fri 21 Sep – Riverstage, Brisbane (All Ages) SOLD OUT! Vance Joy: Nation of Two World Tour
"Michael Jackson: The Legacy Tour" - The Legacy Tour, direct from the United States, is the world's greatest tribute to the world's greatest entertainer - Michael Jackson. William Hall, who has an uncanny natural resemblance to the King of Pop, has travelled the globe 5 times with The Legacy Tour with sold out performances in Germany, Europe, Australia, New Zealand and the United States.
William Hall and his all-American band feature musicians that have worked with Michael Jackson and are brought to life in a full-scale production to bring the energy, dance, and music that spans generations.
The exceptional cast recreates the soul and passion of MJ's music. The show is described as simply breathtaking, mesmerizing and incredible. If you love Michael Jackson, you can't miss the greatest experience since the King of Pop himself.
Redcliffe Cultural Centre - Downs Street, Redcliffe. Thurs 20 Sept 8pm. Michael Jackson: The Legacy Tour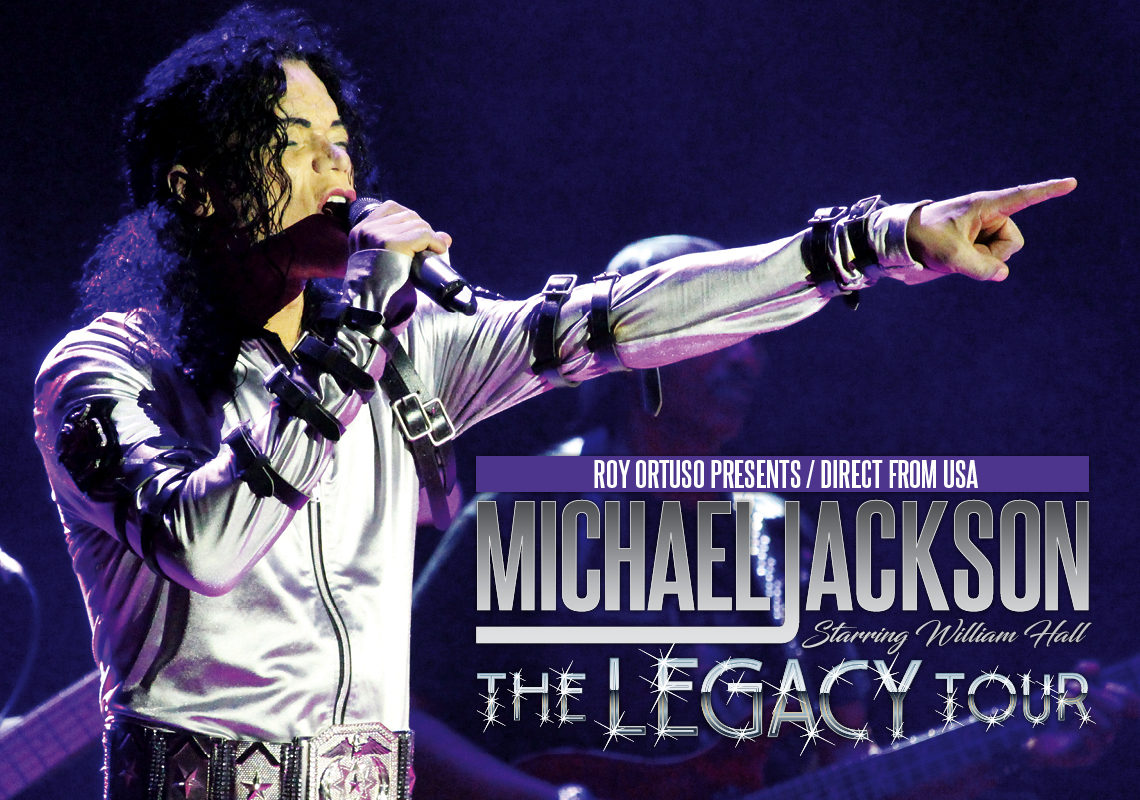 FRIDAY 21 SEPTEMBER 2018
"EUROGLIDERS" - 2016 sees the release of Fragile, Grace's latest solo project comprising of twelve new songs penned by Bernie Lynch. In a departure from jazz, Fragile consists of blues, soul and even folk tracks.
Fragile has already received rave reviews. Grace Knight and Bernie Lynch may not be married anymore but their love for each other and the smiling warmth seen on stage every night are a shining example of the sheer joy that only music can provide.
Don't miss out on seeing them live on Friday 21 September 2018 (opening 7:00 PM) at Hamilton Hotel. Eurogliders - Hamilton Hotel
Saturday 22 September 2018 (opening 8:00 PM) at Villa Noosa Hotel - The V Room. Eurogliders - Villa Noosa Hotel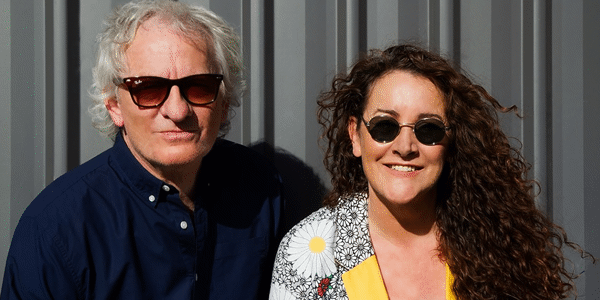 "DZ DEATHRAYS" - Three albums. Two ARIA Awards. 10 years! This September DZ Deathrays will celebrate their decade-long career with the DZ Deathrays 10 Year Anniversary Tour, presented by Frontier Touring.
The tour will see the thrash party duo play their biggest headline shows to date with a swag of friends along for the ride.
A run of shows not to be missed, each stop on the DZ Deathrays Tour will be treated to a city-specific festival-style line up.
The main support on all shows are Canadian punk heroes PUP.
The Tivoli, Brisbane. Friday 21 Sept. 7:00pm. DZ Deathrays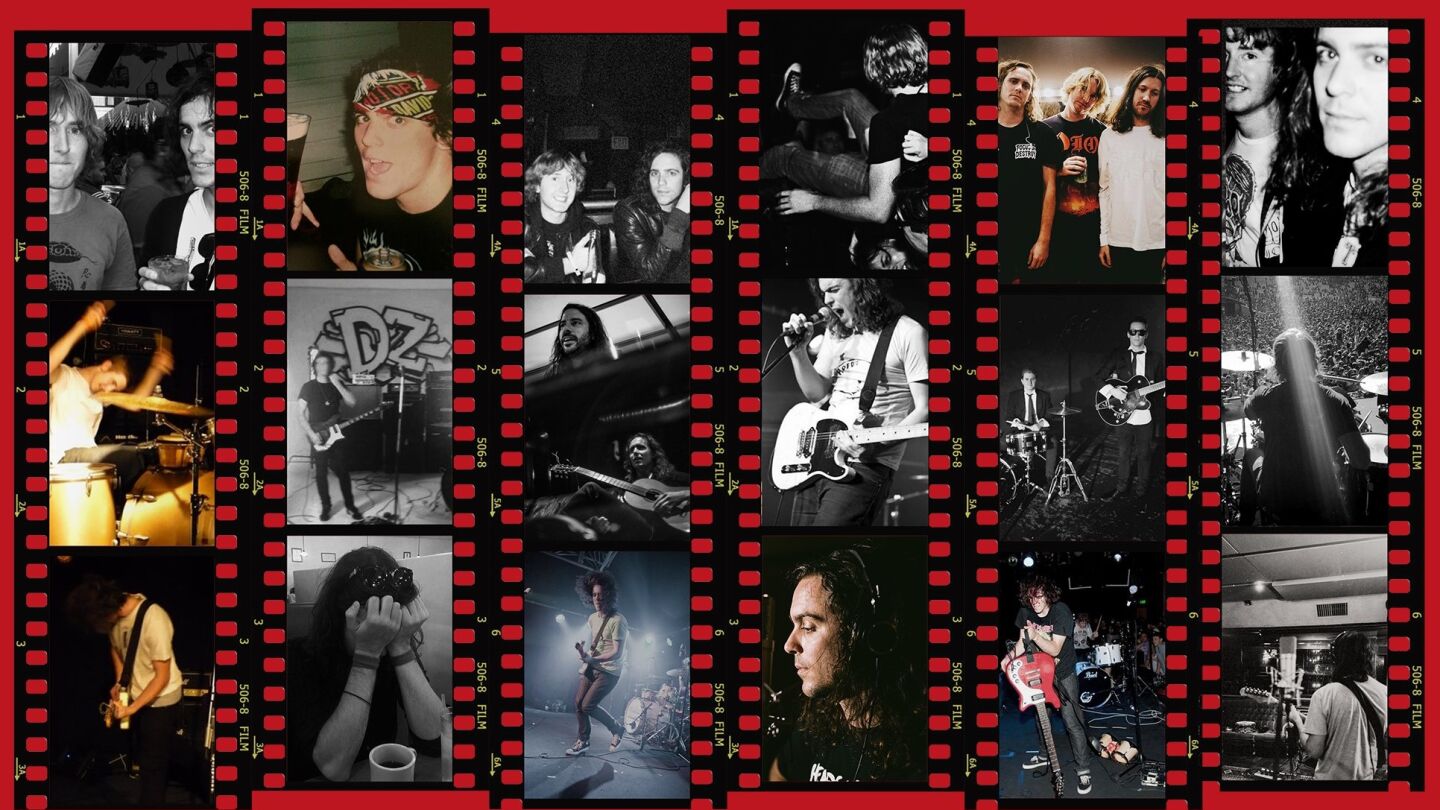 SATURDAY 22 SEPTEMBER 2018
"EMPYRE" - They are EMPYRE! a stellar and formidable Rock and Party Band, "NOT JUST A COVERS BAND" This Empyre has been built by 4 passionate and dedicated musicians They perform a "show" for you - not just another gig.
Caboolture R.S.L. Sat 23 Sept. Empyre
"The Boss Experience: Bruce Springsteen Tribute" - This explosive show brings to life the incredible hits of 'The Boss' - Bruce Springsteen. Starring the vocal talents of James G Brennan & his incredible group, emulating the sounds of the 'E Street Band'.
This brilliant 2 and a half hour event features all the big hits, including Born to Run, Dancing in the Dark, Hungry Heart, I'm on Fire, Brilliant Disguise, Human Touch, Born in the U.S.A, Cover Me, Fire, Jungleland, Thunder Road and songs from the heartland.
Free show.
Caboolture Sports Club Sat 23 Sept 8:30pm. The Boss Experience: Bruce Springsteen Tribute
SATURDAY 22 SEPTEMBER 2018
"Blink 182 & Greenday Experience" - WARNING the resurrection of punk rock is here.. Here al your favourites including: All the Small Things, What's My Age Again, American Idiot, Adam's Song, Boulevard of Broken Dreams, Minority and many more.
Bribie Is R.S.L. Sat 22 Sept. 8:30pm. Free show. Blink 182 & Greenday Experience
WEDNESDAY 26 SEPTEMBER 2018
"THE DIRE STRAITS EXPERIENCE" - Following its hugely successful concert tour of the UK and Europe, the world's greatest Dire Straits show returns to Australia to perform the incredible catalogue of Dire Staits.
The Dire Straits Experience features original band member Chris White on saxophone, supported by six world-class musicians who have performed in the bands of artists such as Paul McCartney, Joe Cocker, Ray Charles, David Bowie, Tina Turner, Rod Stewart, Van Morrison and David Gilmour – they are the best of the best!
With the breathtaking skill and showmanship of the original 120-million-selling stadium phenomenon, hear them reignite the greatest hits of Dire Straits including "Money for Nothing", "Walk of Life", "So Far Away", "Brothers in Arms", "Sultans of Swing", "Romeo and Juliet", "Tunnel of Love", "Telegraph Road", "Private Investigations", "Twisting By the Pool" and more.
Featuring a spectacular light show and state of the art sound, this promises to be the most ambitious and best Dire Straits Experience show yet.
Concert Hall QPAC Wed 26 Sept. 8pm. The Dire Straits Experience
"SARAH BLASKO" - Triple ARIA-winner Sarah Blasko writes songs that strike with rare immediacy, clarity and purpose - melodies beguilingly simple, lyrics honest and direct. Her new album 'Depth of Field' is a five-star winner.
Up-close and personal at Tivoli In The Round. Wed 26 Sept. 7pm. Sarah Blasko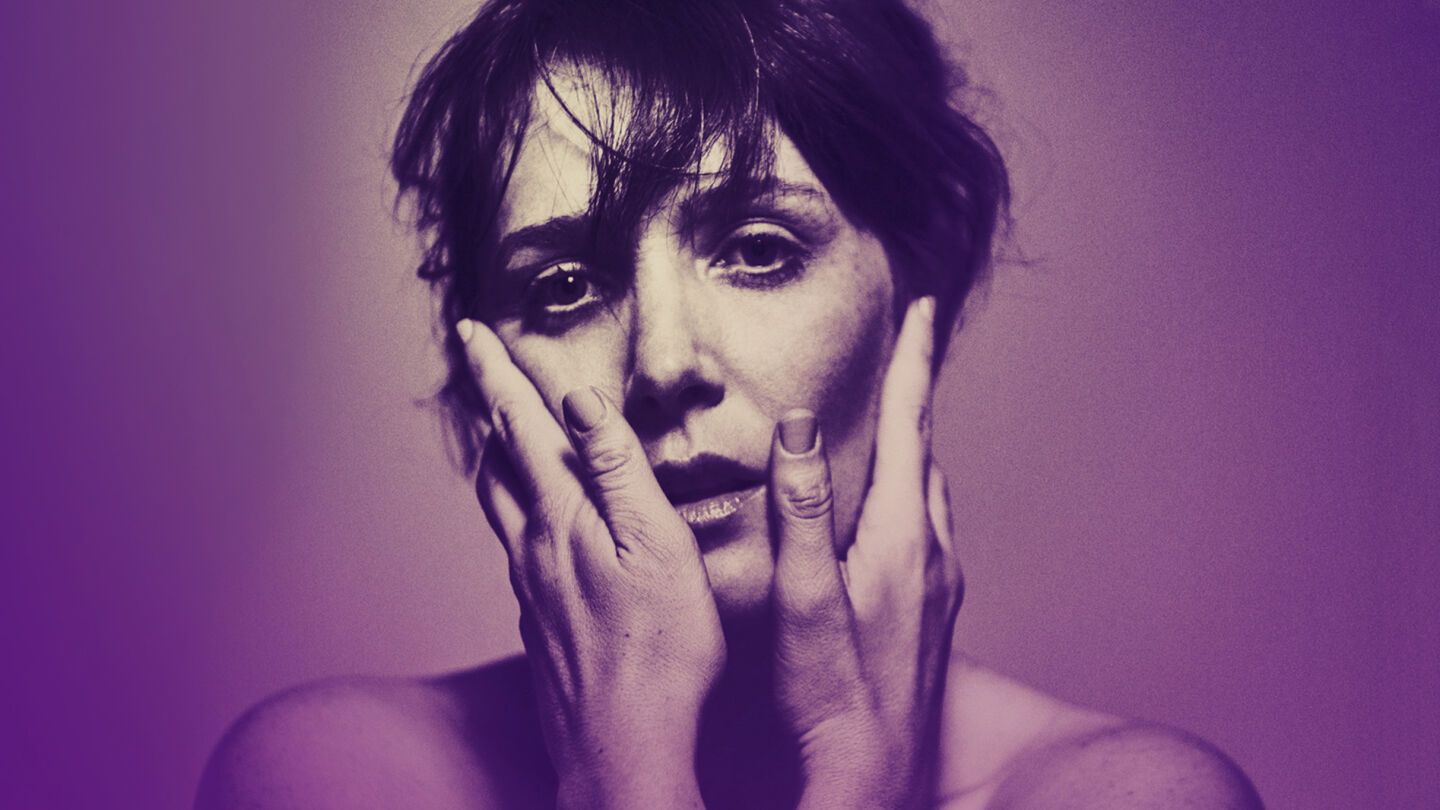 THURSDAY 27 SEPTEMBER 2018
"Tim Rogers" - You Am I frontman Tim Rogers tours Solo. To finish a batch of tunes that may or may not demand an LP, written when in the throes of stage fright behind real actors, when he should have been paying attention, old Bull Rogers needs the bitumen under his heels and some hasty, Faustian deals.
Old songs, new songs, freshly constructed truths and libidinous lies. What could possibly go wrong? The Endless Cycle Of Maintenance has begun.
Solbar, 19 Ocean Street, Maroochydore, Thursday 27 September 2018 7:00pm. Tim Rogers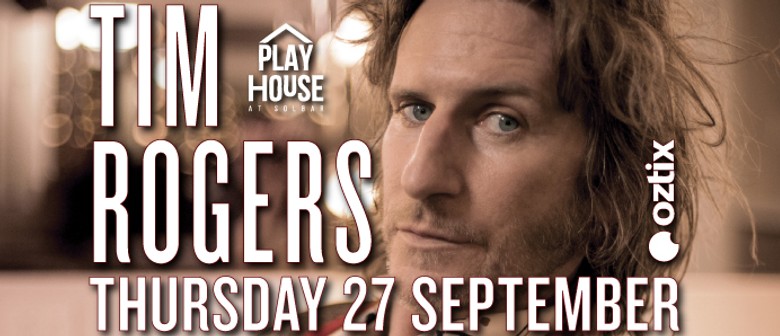 FRIDAY 28 SEPTEMBER 2018
"ESKIMO JOE" - Iconic indie rock band Eskimo Joe rocks to the full backing of Camerata – Queensland's Chamber Orchestra. Over the past 21 years, Eskimo Joe has had its music released to great acclaim in the US, Canada, Europe and Korea.
With six studio albums and sales exceeding 750,000 in Australia alone, the band has seen three of its albums debut at Number 1 on the ARIA charts and has racked up an impressive 35 ARIA nominations. Conducted by Vanessa Scammell,
Eskimo Joe and Camerata will perform the band's greatest hits, including "From the Sea", "Black Fingernails, Red Wine" and "Foreign Land".
Concert Hall QPAC Fri 28 Sept. 8pm. Eskimo Joe
"The Sparkz" - have been playing live music to SE Queensland audiences for over a decade. This has allowed them to develop an extensive repertoire of well-known classic 'Retro' hits and to hone their skills as entertainers.
Caboolture R.S.L. Fri 28 Sept. The Sparkz
"Wolf Alice" - Wolf Alice have been shortlisted for the Mercury Prize Album Of The Year for the second time, for their acclaimed sophomore album Visions Of A Life.
After debuting at #2 in the UK charts, the album – which features the songs 'Yuk Foo', 'Beautifully Unconventional', 'Don't Delete The Kisses', 'Formidable Cool' and 'Space & Time' – was named in the top three best albums of 2017 by NME, Q and Drowned in Sound, and led to a BRIT Award nomination for Best British Group, as well as two NME Award nominations. Wolf Alice have spent 2018 performing on tour and at festivals across the world, including support slots for Liam Gallagher, Queens of the Stone Age and the Foo Fighters.
Wolf Alice's Brisbane show will now take place at Eatons Hill Hotel on Friday 28 September (prev. The Tivoli, Sat 22 Sep). Frontier Touring and Wolf Alice sincerely apologise to any ticketholders affected by the rescheduling.
All existing ticketholders need not to take action as original purchases are valid for entry at the rescheduled show. If the new dates are not suitable, rest assured ticketholders will be able to secure a refund.
Secure the last remaining tickets. Wolf Alice
"CHER: HERE WE GO AGAIN" - The Here We Go Again Tour is the seventh solo concert tour by American singer-actress Cher in support of her twenty-sixth studio album Dancing Queen. It is the first time the singer tours Oceania since her Living Proof: The Farewell Tour in 2005.
Brisbane Entertainment Centre 7.30PM FRI 28 & SAT 29 SEPT. Cher: The Here We Go Again Tour
"UNCANNY X-MEN" - 80s pop/rock sensation Uncanny X-Men original lineup reunite, on their 'Cos Life Still Hurts', national tour from September, 2018. They can't wait to get back on the road and perform for their loyal fans and play their chart-topping album 'Cos Life Hurts' Cover to Cover!
The idea was spawned from a one-off performance back in March, when they realised the magic was still there and, it was like they had never stopped performing together. Back in the 80's there wasn't a pop/rock radio station that didn't play there smash charting hits '50 Years', 'Everybody Wants To Work' and 'Party'. No. 3 ARIA charting album 'Cos Life Hurts' reached double platinum and 'What You Give Is What You Get' went Gold, cementing them on the pub rock scene.
Colourful and totally entertaining lead singer Brian Mannix is known for his stage antics and uncontrollable energy, reflecting their name derived from the Marvel comic book.
Mannix has pursued a solo career including releasing two solo albums, performing in Absolutely 80's Presents, theatre plays, movies (including Chopper with Eric Bana), TV, radio, written his 2nd autobiography, produced and staged 'Countdown the Musical' and appeared in the musical 'We Will Rock You'.
Friday 28 September 2018 (opening 8:00 PM) at Hamilton Hotel. Uncanny X-Men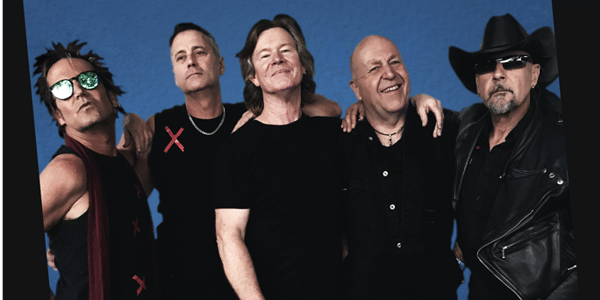 "The Piano Guys" - TEG DAINTY & Nice Events are excited to announce that global YouTube sensation The Piano Guys will tour Australia for the first time in September/October 2018, performing their trademark classical renditions of today's pop hits. Fri 28 Sept. 8pm.
Brisbane Convention & Exhibition Centre. The Piano Guys
"SMOKING MARTHA" - Brisbane rockers Smoking Martha have just announced that they are about to embark on their first UK tour after signing a European distribution deal for their debut album "In Deep".
To celebrate they are putting together one hell of a Going Away Party at The Woolly Mammoth, Brisbane September 28th. Since the release of their first EP in 2014 the Brisbane four piece have gathered a substantial cult-like following in Australia as a result of relentless touring both as headliners and alongside acts such as Fuel (USA), P.O.D (USA), Everclear (USA), Saliva (USA), Wolfmother (AU), Uriah Heep (UK), Thunder (UK), Seether (SA), Hardcore Superstar (EU) and Cherie Currie (The Runaways).
SATURDAY 29 SEPTEMBER 2018
"Mashd N Kutcher" - Mashd N Kutcher return with a modern reinterpretation of the Journey classic: 'Don't Stop Believin'! 
Part DJs, part live instrumentalists, this keyboard and drummer duo from Brisbane Australia, have cemented their name as one of the most prominent Australian electronic music acts of recent years.
Three short years after they began, Mashd N Kutcher became one of the most talked about acts in the industry, consistently touring across: Australia, Asia, New Zealand, North America, South America and Europe. Their music has been keeping Australia's airwaves busy with Platinum and Gold selling singles: 'My Sunshine'—becoming the #1 Most Played record on Australian Radio in February and hitting Top 5 on iTunes multiple times.
With their unique combination of music, live performances, brand versatility and social media presence, Mashd N Kutcher are a force to be reckoned with.
The Helm, Parkyn Parade, Mooloolaba, Saturday 29 September 2018 9:00pm. Mashd N Kutcher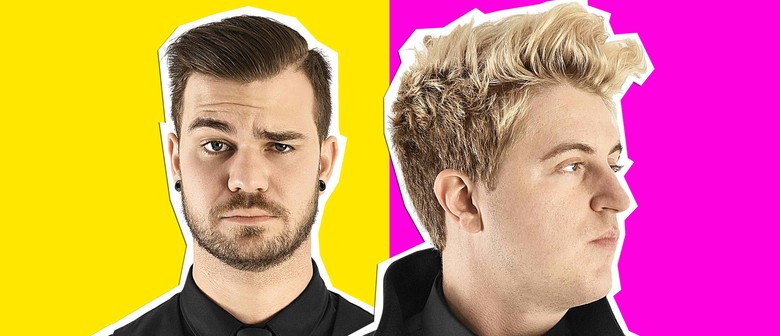 "50 Years of Legends" - Paul Hayman takes us on a journey through the music & lives of some of the greatest names in show business! Including… Frank Sinatra, Elvis Presley, Johnny O'Keefe, Nat King Cole, Sammy Davis Jr, Buddy Holly, Dean Martin, Roy Orbison & MORE!
Redcliffe R.S.L. Sat 29 Sept. 7:30pm. 50 Years of Legends
"Little Stevie & The Tail Fins" - bring Rock'n'Roll classics and Rockabilly to brilliant life with their ultra polished performance.
Caboolture R.S.L. Sat 29 Sept. Little Stevie & The Tail Fins
"OUTSHINED" - is the culmination of decades worth of live performance, stage experience and musical passion from 5 guys who have made music their life.
The bands 2 hour LIVE performance set-list is compiled from a massive catalogue of renowned multi-award winning, internationally acclaimed albums from a collection of the most influential bands artists & acts of arguably the greatest era and decade of music. AKA - 90s G R U N G E …
Since establishing (2016) OUTSHINED is becoming well renowned for delivering an undeniable power-house 2+ hour stage show that is unrivalled in terms of passion, musicianship & intensity onstage.
Their live performance is complimented by an (ever expanding) set-list overflowing with a selection of 90's alternative/indie grunge anthems & greatest hits, from the most influential and arguably the greatest bands of the 90's Grunge era that have ever graced a stage. Bands like • SOUNDGARDEN • PEARL JAM • ALICE IN CHAINS • NIRVANA • STONE TEMPLE PILOTS • TEMPLE OF THE DOG • TOOL •
Saturday 29 September 2018 (opening 8:00 PM) at Hamilton Hotel. Outshined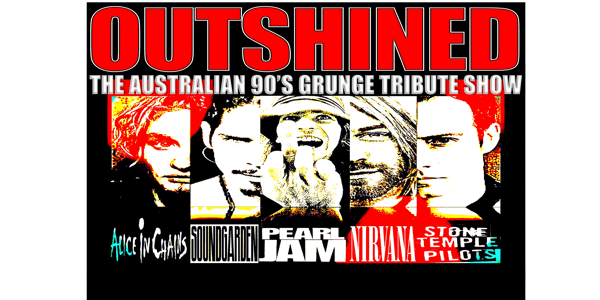 SATURDAY 29 SEPTEMBER 2018
"Clowns: Freezing In The Sun Tour" - A punk band not bound by genre, Clowns have built a career spanning 8 years and 3 critically acclaimed albums that blend punk with all flavours between psychedelia, garage, hardcore and power pop.
A career that has spawned countless tours the world over and found them playing everywhere between the world's biggest heavy music festivals to your best mate's backyard. It's clear that Clowns are on an unstoppable and heavy loaded freight train of ascendancy with the end of the line in no clear sight.
Coming along for the ride are hellish femme-shriek punk outfit Voiid to make your face melt and your boyfriend cry.
Solbar, 19 Ocean Street, Maroochydore, Saturday 29 September 2018 8:00pm. Clowns: Freezing In The Sun Tour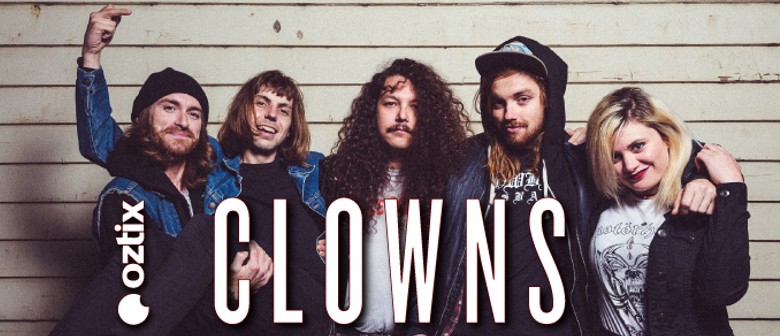 MONDAY 1 OCTOBER 2018
"Scott Ian" - In a career spanning almost four decades, Scott Ian, as the co-founding member of Anthrax, helped to create the "New Wave of American Heavy Metal" or as it's more commonly known, "Thrash Metal" in the mid-80's.
Scott is a constant and extremely recognisable figure in the worlds of music, horror, comics, movies and television. ONE MAN RIOT! presents Anthrax's founder and guitarist in an entirely different way, behind a mic, telling wildly entertaining stories about the people, the experiences and the mischief he and his peers have gotten into over the past thirty-seven years of being in a band, putting out records and touring around the world and back.
The Tivoli, Mon 1 Oct 7pm. Scott Ian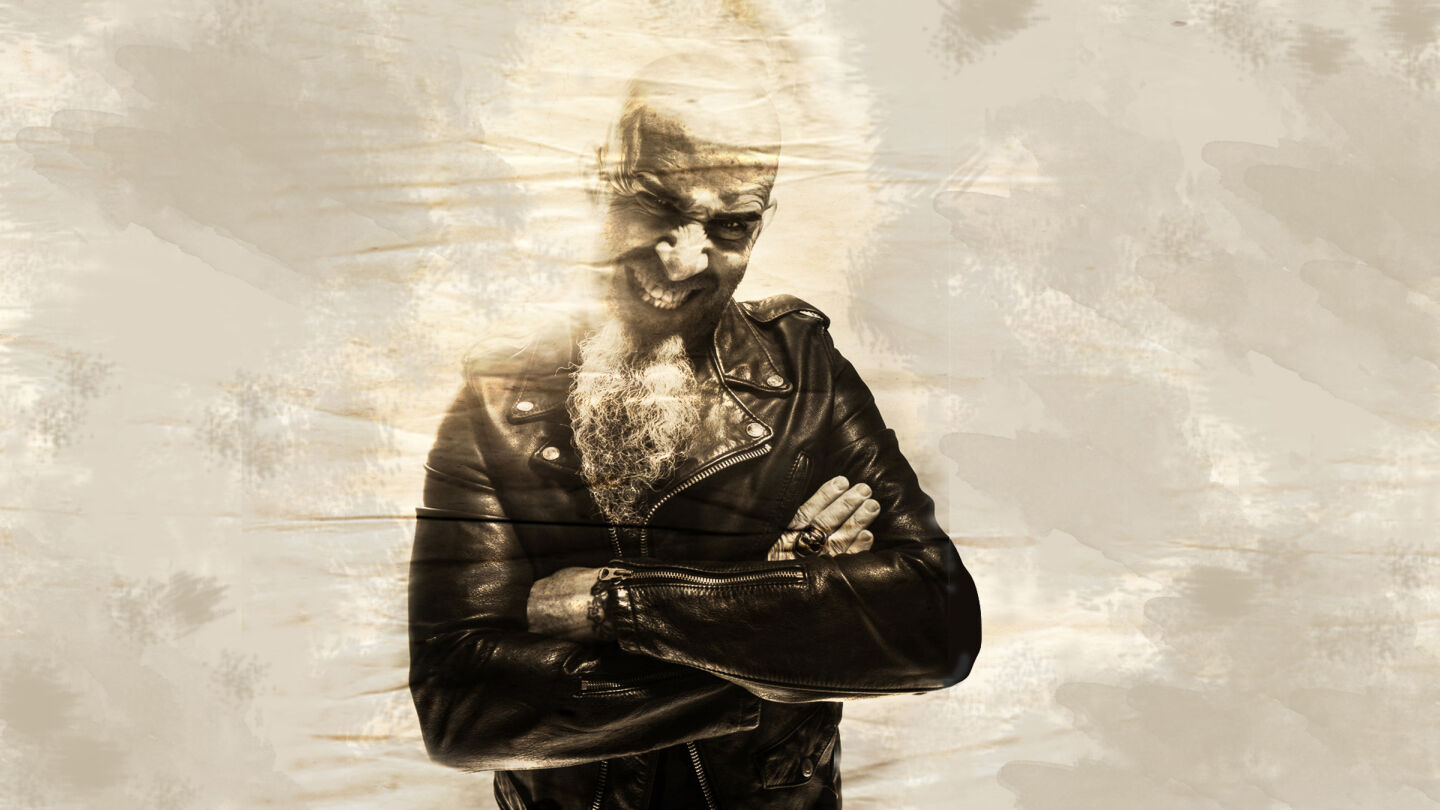 WEDNESDAY 3 OCTOBER 2018
"Clare Bowen" - Australian-born, US-based singer, songwriter and actress, Clare Bowen, will return home to play a string of headline dates this October; just after releasing her much anticipated self-titled debut album.
Best known for her leading role as Scarlett O'Connor on the hit TV series NASHVILLE, Clare is a gifted performer, both on-screen and in a live arena setting. Years before launching her career as an actor and singer-songwriter, a young Clare Bowen was growing up in rural Australia, miles from the nearest city, writing down everything she felt, heard, saw and dreamed.
Fresh off the set of NASHVILLE after 6 years of filming, she is happy to take a moment to focus on music and to share her new album with all her fans in Australia.
The Tivoli, Wed 3 Oct 7pm. Clare Bowen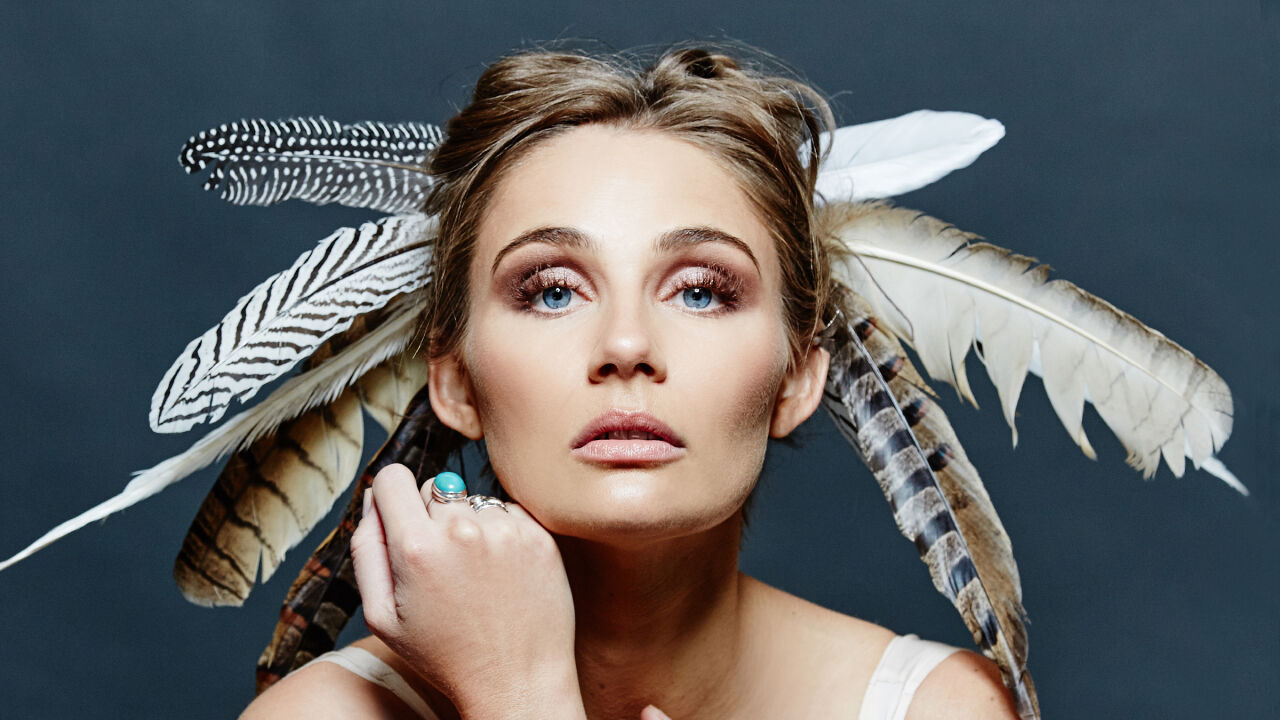 FRIDAY 5 OCTOBER 2018
"Kenny Wayne Shepherd" - Kenny Wayne Shepherd has announced an East Coast tour of Australia in October 2018, his first visit in more than six years. Blues fans are in for a rare treat with Ash Grunwald supporting this legendary guitarist/singer/songwriter.
The tour showcases Kenny's array of rock and blues hits from an impressive career that spans over 20 years. The Louisiana born axeman and songsmith has sold millions of albums, shining a light on the rich blues of the past and forging ahead with his own modern twist on a classic sound he has embodied since his teens.
Fri 5 Oct at Eatons Hill Hotel in the Grand Ballroom | Doors 7PM | All Ages. Kenny Wayne Shepherd
"The Angels" - Iconic Aussie rock group The Angels are bringing the best of rock'n'roll to Aussie World with their highly anticipated Face II Face tour! It has been a huge start to 2018 for The Angels.
They kicked off the year with a series of sell-out shows on the coveted Red Hot Summer Tour, at the same time announcing a highly anticipated national tour through May, June and July to celebrate the 40th anniversary of their seminal album Face To Face.
Now, by popular demand, The Angels are announcing the Face II Face tour – a second run of dates. To mark this tour, they headed into the studio to record a 2018 version of Take A Long Line. It will be available at the gigs and is certain to become a collector's item.
One of The Angels most loved songs and their first hit single in 1978, Take A Long Line peaked in the national charts at #26, remaining there for 29 weeks, while the Face To Face album remained in the charts for a year-and-a-half.
The Angels were not to know it at the time, but they had created the musical soundtrack of a generation.
The Shed at Aussie World,Fri 5 Oct 7pm. 18+ The Angels
"Paradise Kitty" - Paradise Kitty is a band of five badass babes born and bred on Guns N' Roses bombastic 1987 debut, Appetite for Destruction.
With serious metal honed chops and raucous reverence for the Sunset Strip warriors that took Hollywood and the world by storm, they are a sexy, smouldering, dead serious tribute that's out to get GN'R fans far and wide.
Comprised of veteran L.A. based drummer, Rachael Rine, bassist Nikki Stevens, lead guitarist Britt "Lightning" Denaro, rhythm axe Hisako Ozawa and frenetic frontchick, Jenna Syde, Paradise Kitty is poised to kick in your door, blow your roof off, and vandalize your authentic Axl, Slash, Duff, Izzy and Steven-loving hearts.
Welcome to the new goddess infused jungle, boys and girls.
8:00pm, Fri 5 October, Woolly Mammoth, Brisbane. Paradise Kitty
SATURDAY 6 OCTOBER 2018
"Queensland Celtic Festival" - Come celebrate all things Celtic! The festival features some of Australia's finest Celtic music acts + there'll be dance, pipe bands, the ancient art of storytelling, and fun Irish music workshops—all guaranteed to hit the spot.
Musicians in the Imperial Beer Garden and the legendary Noosa Pipe Band will get your toes tapping and your blood flowing with their renditions of Irish and Scottish favourites.
Imperial Hotel, 1 Etheridge St, Eumundi, Saturday 6 October 2018 1:00pm – 10:30pm.
To find out more and purchase tickets head to: Queensland Celtic Festival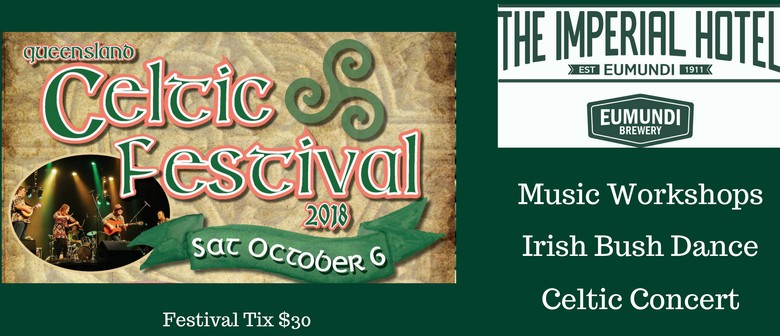 "The Life and the Music of NEIL DIAMOND" - From the first live show in November 2017, Ludy Sigrist and his 8 piece band have been performing to sold out shows with a packed two hours of Neil Leslie Diamond's greatest hits.
The show is comprised of a multi-media video and graphics presentation, in a concert which includes 26 songs. All of this is underpinned by an intimate account of Neil's life growing up in Brooklyn, his subsequent rise to fame, as well as backgrounds on the motivation and meaning of his songs, all narrated and sung by Ludy.
No-one can resist dancing to Crunchy Granola Suite, Cherry Cherry, Sweet Caroline and Cracklin' Rosie.
And then there are the soulful ballads Hello Again, September Morn and lots more.
Victoria Point Sharks Sporting Club, Sat 6 Oct 7pm. The Life and the Music of Neil Diamond
"Leaving Jackson: The Johnny Cash & June Carter Show" - For more than 40 years Johnny Cash and June Carter enthralled audiences around the world with their songs of life, love and heartache. A love story played out through some of the greatest songs ever written.
Now JEFF CARTER CASH together with BROOKE McMULLEN bring to life a captivating and unforgettable musical concert not to be missed, their onstage performance has to be seen to be believed.
This 2 hour live concert event "LEAVING JACKSON" The Johnny Cash & June Carter Story will have you singing, laughing and crying for more.
The Old Museum, Brisbane, Sat 6 Oct 8pm. Leaving Jackson: The Johnny Cash & June Carter Show
"Livin' on a Prayer: A Tribute to Bon Jovi" - A rockin' good night of all your fav Bon Jovi hits. This show will have you up and jumping around so much, you'll spill your drink but, be careful, it could get Slippery When Wet!
The Dag Pub, Sat 6 Oct 7;30pm. Livin' on a Prayer: A Tribute to Bon Jovi

Upcoming Shows... Tickets On Sale Now !!! Through these outlets Ticketek or TicketMaster
Upcoming Shows...
Cheap Trick - The Tivoli - Thurs 18 Oct 2018
Def Leppard – B.E.C. - Tues 6 Nov. 2018
Taylor Swift - The Gabba - Tues 06 Nov 2018
Sam Smith - BEC - Sat 10 Nov 2018
2Cellos - B.C.E.C. - Sun 2 Dec 2018
Shania Twain - BEC - Wed 05 Dec 2018
Bon Jovi - Suncorp Stadium - Thus 6 Dec 2018
2019
Phil Collins: Not Dead Yet: Live! - Suncorp Stadium - Sat 19 Jan 2019
Florence + The Machine - Riverstage - Tues 22 Jan & Wed 23 Jan 2019
Keith Urban - BEC - Thurs 31 Jan, Fri 01 Feb 2019 & Sat 02 Feb 2019
Lily Allen - Tivoli - Fri 08 Feb 2019
Maroon 5 - BEC - Tues 19 Feb 2019
Shawn Mendes - BEC - Wed 6 Nov 2019