101.5 FM Gig Guide
as heard on Saturday Cruise-With Nikki The Gig Guide Show 3-6pm every Saturday...
Click here to jump to future major concerts with tickets available (bottom of the page).
THURSDAY 1 NOVEMBER 2018
"Katchafire: Legacy Love Today Tour 2018" - Kiwi roots reggae ambassadors Katchafire have announced 2018 Legacy Love.
It was no surprise when Katchafire dropped their new 'Legacy' album on June 1st that it hit No.1 on Reggae Album Charts within hours of release in NZ & USA and No.3 on the Billboard Reggae charts, but the album has also gone on to have an impact on mainstream/pop iTunes charts around the world.
The 'Legacy' album is exciting and fresh with messages of love, hope, togetherness, and family; with the 12 songs on this album being recorded in numerous studios around the world from New Zealand and Australia to LA and Hawaii to Jamaica, featuring collaborations with some of reggae's finest; with the cover art featuring Hawaiian artist Herb Kane's "War Canoes Of The New Zealand Maori".
There is no stopping the 'fire!'.
Solbar, 19 Ocean Street, Maroochydore, Thursday 1 November 2018 8:00pm. Katchafire: Legacy Love Today Tour 2018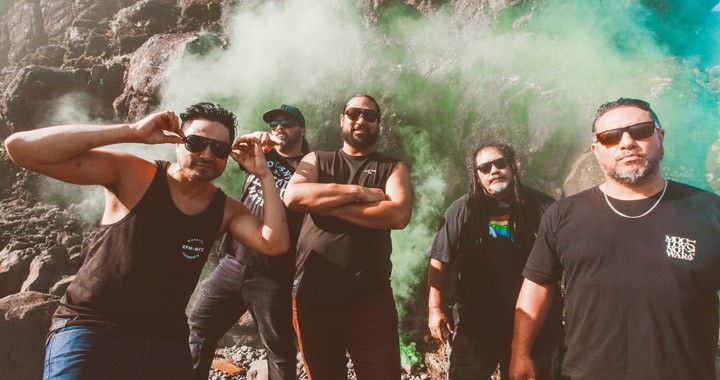 "The Living End" - The Living End's eighth studio album Wunderbar has seen a worldwide release through BMG on September 28.
Wunderbar came together faster than any other The Living End album before and is one of the most raw, conscious, and politically vital records of their career. Sound wise – Wunderbar isn't a foray into electronic music or soft rock crooning.
It's what The Living End are known for. It's what they're good at. It's what they love.
Straightforward, heart-pounding, guns blazing rock and roll. The Wunderbar Tour will see Chris, Scott and Andy make a triumphant return to the national stage and place the boys back in their natural habitat.
The Tivoli, Brisbane, Thurs 1 Nov. Doors open 7pm. The Living End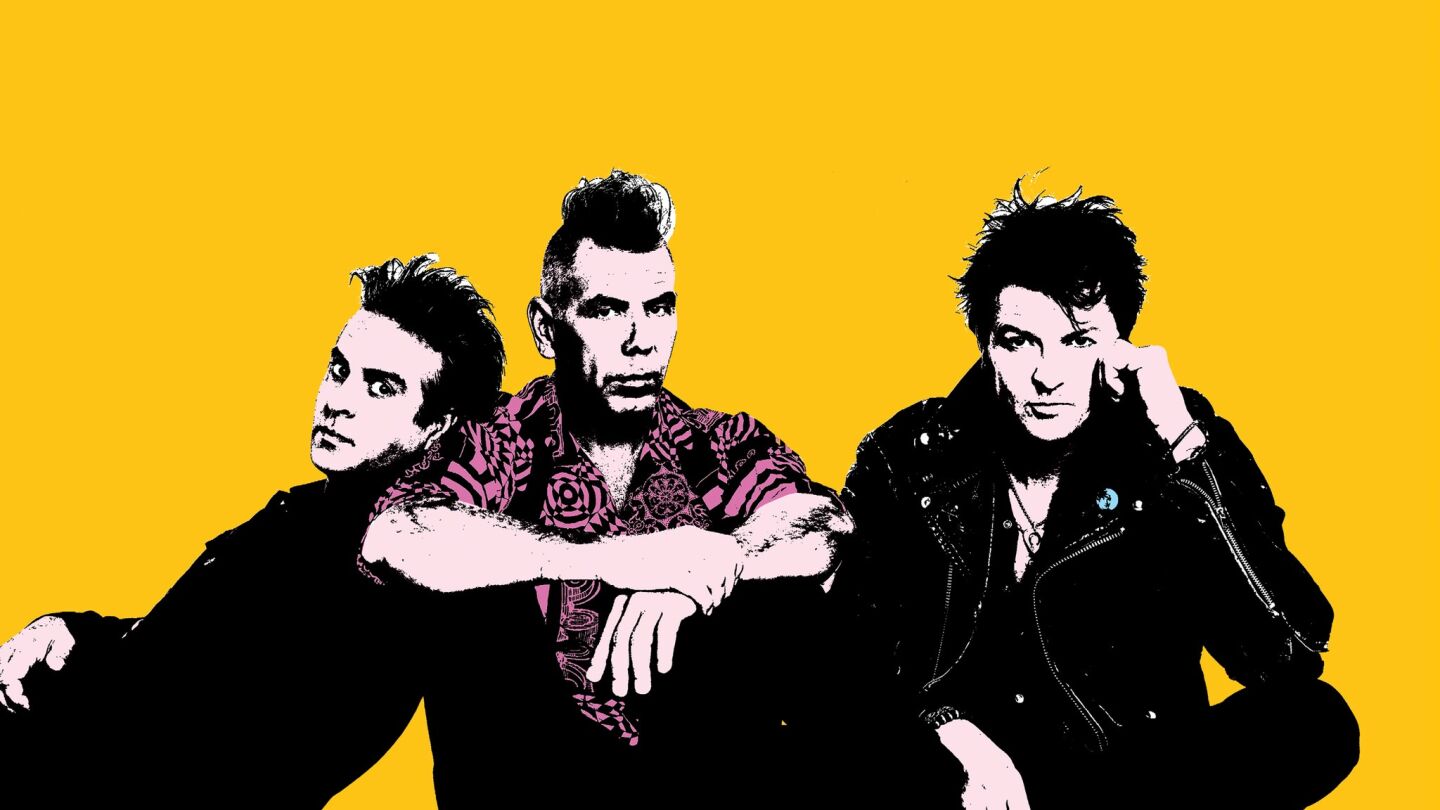 SATURDAY 3 NOVEMBER 2018
"The Angels" - It has been a huge start to 2018 for The Angels. They kicked off the year with a series of sell-out shows on the coveted Red Hot Summer Tour, at the same time announcing a highly anticipated national tour through May, June and July to celebrate the 40th anniversary of their seminal album Face To Face.
Now, by popular demand, The Angels are announcing the Face II Face tour – a second run of dates. To mark this tour, they headed into the studio to record a 2018 version of Take A Long Line.
It will be available at the gigs and is certain to become a collector's item. One of The Angels most loved songs and their first hit single in 1978, Take A Long Line peaked in the national charts at #26, remaining there for 29 weeks, while the Face To Face album remained in the charts for a year-and-a-half.
The Angels were not to know it at the time, but they had created the musical soundtrack of a generation.
Norths Leagues Club SATURDAY 3RD NOVEMBER | 7:30PM. ($40 PER PERSON, FOR BOOKINGS PLEASE CALL RECEPTION 3285 2733.)
"KRUSH" - Ever wanted to experience a Vegas quality cover band in its full glory, right here in Australia? If so,
KRUSH is the band for you! With rockin' front-woman, Nikki Canale (direct from the stages of Las Vegas) heading up this 5-piece gang, this band plays to impress! KRUSH's versatile set list will take you on a journey through all your favourite songs and eras!
One minute you'll be showing off your best knee slide to some AC/DC, and the next you'll be twerking the night away to P!NK and Bruno Mars! This group of charismatic musos combines their talents with incredible energy, a sexy vibe and a rockin' set list.
KRUSH sets itself apart by giving its audience a genuine taste of "Vegas-quality" entertainment. If you want to see something truly awesome, just wait until they bring out their gorgeous, choreographed dancers to add a stunning visual element to their music!
Caloundra R.S.L. Sat 3 Nov 9pm. Krush
"The McClymonts" - are returning to the road after a year off and they're ready to kick it up in style! Despite the break, Brooke, Sam & Mollie have been anything but quiet with their best-selling latest album 'Endless' debuting #1 Country & #3 ARIA all-genre album chart upon release and generating three smash hit singles - "House", "Don't Wish It All Away" and "Like We Used To", after which the tour is named.
The girls & their band are fired up and ready to go and with over 20 smash hit singles from their 5 much-loved albums, you are sure to be in for an unforgettable night.
They'll be performing hits like Forever Begins Tonight, Here's To You & I, Wrapped Up Good and Kick It Up, all sung with their stunning harmonies and backed by their incredible band.
The Shed at Aussie World, Sat 3 Nov 8pm. The McClymonts
"Dolly Parton: The Coat of Many Colors" - When you think of Country Music there is one name comes mind – Dolly Parton.
From rags to riches, her life story has remained humble and honest in her performance. After 60 years she continues to be America's sweetheart of Country Music. The Coat of Many Colors is performed by Brooke McMullen.
At just 23 Brooke is a Superstar in the making. Her performance will feature all your favourites, from "9 to 5", "Jolene" and the award winning, "I Will Always Love You".
A world class performance not be missed. Backed by a 6 piece band.
The Old Museum, Sat 3 Nov 7pm. Dolly Parton: The Coat of Many Colors
SATURDAY 3 NOVEMBER 2018
"Hot Pursuit" - is the ultimate mix of male/female vocals and harmonies, keyboard, guitar and sax. From smooth dinner music to pumping dance music, this band will create a great vibe at any venue.
Caboolture R.S.L. Sat 3 Nov. Hot Pursuit
SUNDAY 4 NOVEMBER 2018
"The Beach Boyz" - The diverse talents and abilities of The Beach Boyz Tribute have combined to form a totally 100% live musical experience that brings to life the sights and sounds of the legendary Beach Boys.
For more than a decade The Beach Boyz Tribute have performed and honed the unmistakable five part vocal harmonies of the original Beach Boys to the standard of Brian Wilson.
The result is a mix of sharp instrumental and tight vocal harmonies that produce a sound the Beach Boys official website described as, the best Beach Boys Tribute Show in the world.
The Beach Boyz Tribute accurately perform virtually every chart hit the Beach Boys recorded throughout the years.
Coolum Hotel, 1822 David Low Way, Coolum Beach, Sunday 4 November 2018 3:00pm. The Beach Boyz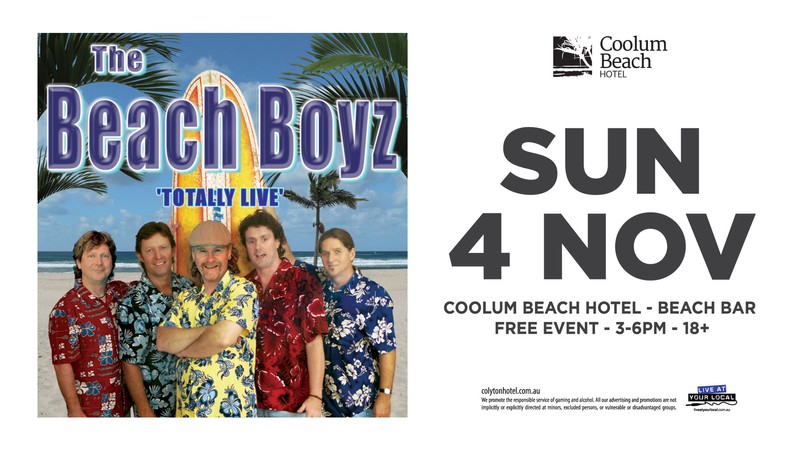 TUESDAY 6 NOVEMBER 2018
"DEF LEPPARD" - Rock icons, DEF LEPPARD, have extended their 70-plus US and UK tour to run riot Down Under, finally playing their landmark, longest recording in full - 1987's Hysteria LIVE! Four years in the making, Hysteria is the groundbreaking, 12-track album that saw Def Leppard overcome the adversity of drummer Rick Allen's car crash injury and conquer the world.
Songs like Animal, Pour Some Sugar on Me, Armageddon it, Love Bites and more.
German rock legends and special guests SCORPIONS join the tour for the first-ever multi-city tour of Australia in the band's 50-plus-year history.
Brisbane Entertainment Centre Tues 6 Nov. 7:30pm. Def Leppard
"Taylor Swift: Reputation Stadium Tour" - Ten-time Grammy winner, Taylor Swift' and her Reputation Stadium Tour, is in celebration of her sixth studio album and fourth ARIA #1, the critically-acclaimed Reputation featuring tracks "…Ready For It?", "Call It What You Want", "Gorgeous" and ARIA #1 "Look What You Made Me Do".
The Gabba, Woolloongabba, Tues 6 Nov 7pm. Taylor Swift: Reputation Stadium Tour
FRIDAY 9 NOVEMBER 2018
"Chi Chi" - As their catch line implies "We Play, You Dance" seasoned performers, who play a huge variety of music, some thing for absolutely everybody. Great for those who like to dance.
Caboolture R.S.L. Fri 9 Nov. Chi Chi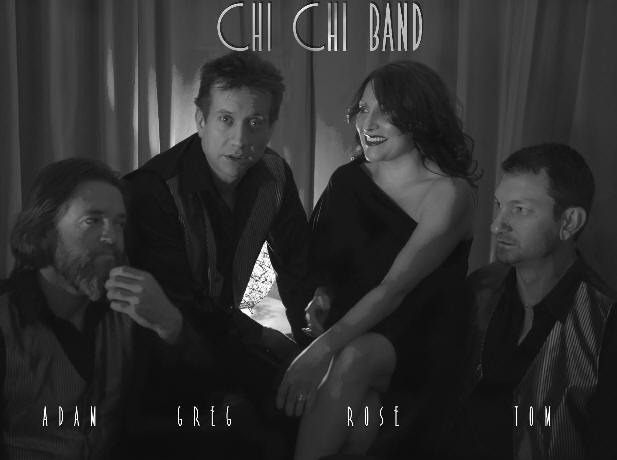 SATURDAY 10 NOVEMBER 2018
"Killer Queen" - Of course the release of the new movie 'Bohemian Rhapsody' has everybody breaking into Queen songs, so why not take a trip down memory lane for a killer performance of all your favourite Queen hits!
Killer Queen is a sensational show paying homage to British regal rock quartet Queen. Lighting up the stage, The Killer Queen Show will perform more than two hours of the much-loved group's greatest hits including Bohemian Rhapsody, Crazy Little Thing Called Love and We Are the Champions, just to name a few.
Lead singer John Blunt is uncannily like his idol, the charismatic Freddie Mercury, and he and his all-star band combine immaculate costumes along with a spectacular stage presence to create a not to be missed night of entertainment.
Caboolture Sports Club Sat 10 Nov. 8:30pm. Killer Queen
"Smash Mouth" - Californian rockers, Smash Mouth, have just announced they will return to Australia in November 2018 to play shows across the East Coast.
The band will bring their unique sound that they have well and truly created and a style that is comfortably their very own. Smash Mouth were regular chart toppers and rode the wave of the 90's 'alternative' music scene, selling in excess of 10 million albums worldwide.
They are no strangers to our audiences with songs like the All Star, Can't Get Enough of You Baby, Walkin' On The Sun and celebrated Monkees classic I'm A Believer, all of which have become radio staples and included on party playlists everywhere!
Smash Mouth is indeed – at its core – about having fun.
Eatons Hill Hotel in The Ballroom, Saturday 10 November. 7pm doors open. 18+ Smash Mouth
"Adam Harvey: The Nashville Tapes" - For celebrated entertainer and country music purist Adam Harvey, one musical era stands out head, hat and shoulders above all the rest: Nashville's seminal 1970s Golden Age.
Fulfilling a lifelong dream, Adam jetted off to the bright lights of the immortal Music City to record masterful 10th studio album The Nashville Tapes, armed with a brace of new songs couched in the classic country sounds that most capture his imagination.
Perhaps more than any of Adam's stellar solo releases to date, The Nashville Tapes is a sweeping, personal celebration of the sounds that defined a generation: from the legendary outlaws to the first wave of global country megastars.
Kedron-Wavell Services Club Saturday 10th November @ 7:30 pm. Adam Harvey: The Nashville Tapes
"Sam Smith: Thrill of it all World Tour" - Samuel Frederick Smith, English singer-songwriter who rose to fame in October 2012 when he was featured on Disclosure's breakthrough single "Latch", is taking his acclaimed sophomore album The Thrill Of It All (out now via Capitol Records/EMI Music) on the road.
Smith will perform five arena shows across our fine shores in what will be his first AU & NZ tour in three years. Upon its release last November, The Thrill Of It All debuted at the top of the charts in the United Kingdom, United States and New Zealand and at #2 on the ARIA Album Chart, and has already gathered more than 2.1 million album sales worldwide.
Two shows at Brisbane Entertainment Centre, Sat 10 & Sun 11 Nov. Sam Smith: Thrill of it all World Tour
"Lennon Through A Glass Onion" - Lennon: Through A Glass Onion is back in Australia following their sensational 16 week season in New York. The internationally acclaimed theatrical event celebrating the genius, music and phenomenon of John Lennon which we know and loved as Looking Through A Glass Onion was re-produced and rebranded for its Off-Broadway debut at the Union Square Theatre.
Created and performed by renowned Australian actor/musician John Waters and esteemed singer/pianist Stewart D'Arrietta, Lennon: Through a Glass Onion, is part-concert, part-biography and features 31 iconic hits including Lennon solo works such as Imagine, Woman, Working Class Hero and Jealous Guy and Lennon's collaborations with Paul McCartney, including, Strawberry Fields Forever, Revolution and Lucy in the Sky with Diamonds.
For the audience this is either an emotional trip down memory lane or a wonderful introduction to the life and times of one of the most fascinating icons of our time.
The Events Centre Caloundra, Sat 10 Nov. Two shows 2pm & 8pm. Lennon Through A Glass Onion
"Dreamkillers" - celebrate over 25 years of being the underground alternate HEAVY KINGS of OZ. Saturday November 10th at The Shed at Aussie World, the band looks forward to delivering their signature performance sound with hard rocking local lads Moose Knuckle and Flesh Torrent! Tim Russ "Acoustic" from Not to Regret will be opening the event!!!
First 50 pre-sold tickets receive a free limited edition Dreamkillers bottle opener on the night!
This is an 18+ event. At AussieWorld Dreamkillers

Upcoming Shows... Tickets On Sale Now !!! Through these outlets Ticketek or TicketMaster
Upcoming Shows...
2Cellos - B.C.E.C. - Sun 2 Dec 2018
Shania Twain - BEC - Wed 05 Dec 2018
Bon Jovi - Suncorp Stadium - Thus 6 Dec 2018
2019
Mumford & Sons - BEC - Tue 15 Jan 2019
Phil Collins: Not Dead Yet: Live! - Suncorp Stadium - Sat 19 Jan 2019
Florence + The Machine - Riverstage - Tues 22 Jan & Wed 23 Jan 2019
Keith Urban - BEC - Thurs 31 Jan, Fri 01 Feb 2019 & Sat 02 Feb 2019
Lily Allen - Tivoli - Fri 08 Feb 2019
Nickelback - BEC - Wed 13 Feb 2019
Maroon 5 - BEC - Tues 19 Feb 2019
EMINEM Rapture - QSAC Stadium - Wed 20 Feb 2019
Arctic Monkeys - BEC - Sun 03 Mar 2019
The Eagles - BEC - Sat 09 Mar 2019
Shawn Mendes - BEC - Wed 6 Nov 2019
KISS: End of the Road World Tour - BEC - Thu 28 Nov 2019